Exploring the Fundamentals of Medical Billing and Coding
Medical billing and coding are the backbone of the healthcare revenue cycle, ensuring payers and patients reimburse providers for services delivered.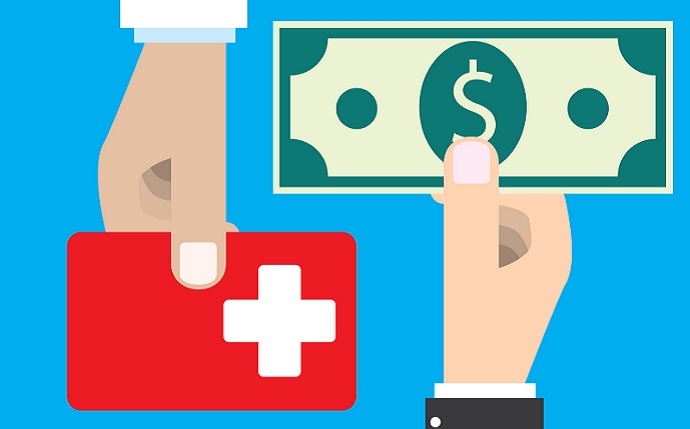 Source: Thinkstock
Medical billing and coding translate a patient encounter into the languages used for claims submission and reimbursement.
Billing and coding are separate processes, but both are crucial to receiving payment for healthcare services.
Medical coding involves extracting billable information from the medical record and clinical documentation, while medical billing uses those codes to create insurance claims and bills for patients. Creating claims is where medical billing and coding intersect to form the backbone of the healthcare revenue cycle.
The process starts with patient registration and ends when the provider receives full payment for all services delivered to patients.
The medical billing and coding cycle can take anywhere from a few days to several months, depending on the complexity of services rendered, management of any claim denials, and how organizations collect a patient's financial responsibility.
Ensuring provider organizations understand the fundamentals of medical billing and coding can help providers and other staff operate a smooth revenue cycle and recoup all of the reimbursement allowable for the delivery of quality care.
4 Medical Billing Issues Affecting Healthcare Revenue Cycle
Medical Billing Needs Revenue Cycle Management Transparency
What is medical coding?
Medical coding starts with a patient encounter in a physician's office, hospital, or other care delivery location. When a patient encounter occurs, providers detail the visit or service in the patient's medical record and explain why they furnished specific services, items, or procedures.
Accurate and complete clinical documentation during the patient encounter is critical for medical billing and coding, AHIMA explains. The golden rule of healthcare billing and coding departments is, "Do not code it or bill for it if it's not documented in the medical record."
Providers use clinical documentation to justify reimbursements to payers when a conflict with a claim arises. If a service is not sufficiently documented in the medical record by providers or their staff, the organization could face a claim denial and potentially a write-off.
Providers could also be subject to a healthcare fraud or liability investigation if they attempt to bill payers and patients for services incorrectly documented in the medical record or missing from the patient's data altogether.
Once a provider discharges a patient from a hospital or the patient leaves the office, a professional medical coder reviews and analyzes clinical documentation to connect services with billing codes related to a diagnosis, procedure, charge, and professional and/or facility code.
Several types of code sets are used for different purposes during this process, including:
ICD-10 diagnosis codes
Diagnosis codes are key to describing a patient's condition or injury, as well as social determinants of health and other patient characteristics. The industry uses the International Statistical Classification of Diseases and Related Health Problems, Tenth Revision (ICD-10) to capture diagnosis codes for billing purposes.
The ICD-10 code set has two components: the ICD-10-CM (clinical modification) codes for diagnostic coding, and the ICD-10-PCS (procedure coding system) for inpatient procedures performed in the hospital.
There are more than 70,000 unique identifiers in the ICD-10-CM code set alone. The ICD coding system is maintained by the World Health Organization, and is used internationally in modified formats.
CMS transitioned the industry to the ICD-10 system in 2015. The codes indicate a patient's condition or injury, where an injury or symptom is located, and if the visit is related to an initial or subsequent encounter.
These codes support medical billing by explaining why a patient sought medical services and the severity of their condition or injury.
CPT and HCPCS procedure codes
Procedure codes complement diagnosis codes by indicating what providers did during an encounter. The two main procedure coding systems are the Current Procedural Terminology (CPT) codes and the Healthcare Common Procedure Coding System (HCPCS).
The American Medical Association (AMA) maintains the CPT coding system, which is used to describe the services rendered to a patient during an encounter to private payers. They work with the ICD-10 codes to round out what happened and why.
The AMA publishes CPT coding guidelines each year to support medical coders with coding specific procedures and services.
Medical coders should be aware that CPT codes have modifiers that describe the services in greater specificity. CPT modifiers indicate if providers performed multiple procedures, why a service was medically necessary, and where on the patient the procedure occurred.
Using CPT modifiers ensures that providers are correctly reimbursed for all services provided.
While private payers tend to use CPT codes, CMS and some third-party payers require providers to submit claims with HCPCS codes. The Health Information Portability and Accountability Act (HIPAA) requires the use of HCPCS codes, which build on the CPT coding system.
Many HCPCS and CPT codes overlap, but HCPCS codes are able to describe non-physician services, such as ambulance rides, durable medical equipment use, and prescription drug use. CPT codes do not indicate the type of items used during an encounter.
The HSPCS also has its own modifiers, although many of the modifiers are the same as those used by the CPT coding system.
Charge capture codes
Coders also connect physician order entries, patient care services, and other clinical items with a chargemaster code. Chargemasters are a list of the organization's prices for each service offered at the provider organization.
This process is known as charge capture. Revenue cycle management leaders use these prices to negotiate claims reimbursement rates with payers and bill patients for the remaining balance.
Source: : Understanding Hospital Billing and Coding by Debra P. Ferenc, BS, CPC, CPC-I, CPC-H, CMSCS, PCS, FCS
Professional and facility codes
Medical coders also translate the medical record into professional and facility codes, when applicable, explains the AAPC, formerly known as the American Academy of Professional Coders.
Professional codes capture physician and other clinical services delivered and connect the services with a code for billing. These codes stem from the documentation in a patient's medical record.
Facility codes, on the other hand, are used by hospitals to account for the cost and overhead of providing healthcare services. These codes capture the charges for using space, equipment, supplies, prescription drugs, and other technical components of care.
Hospitals can also include professional codes on claims when a provider employed by the hospital performs clinical services. But the facility cannot use a professional code if a provider is not under an employment contract and uses the hospital's space and supplies.
A best practice for hospitals is to integrate professional and facility coding. The University of California (UC) San Diego Health recently implemented single-path coding, which brought professional and facility coders into one platform.
"Regardless of what EHR you're using, typically there's a line of demarcation, firewall, or separation between 'profee' and facility," explained Cassi Birnbaum, MS, RHIA, CPHQ, FAHIMA, the academic health system's System-Wide Director of Revenue Integrity and Health Information Management.
"There are ways in our EHR to push codes from professional billing to facility billing through the charge router, but it's not the easiest or the most straightforward process, and there are many potential points of failure."
With professional and facility coders working in silos, Birnbaum saw duplicative efforts and decreased coding productivity.
She decided to integrate the departments using a common coding platform. Since integrating professional and facility coding, US San Diego Health has seen its clean claim rate increase and coding productivity skyrocket, with colonoscopy coding down from 12 minutes to less than five minutes.
Maximizing Revenue Through Clinical Documentation Improvement
What is medical billing?
While coders are busy translating medical records, the front-end billing process has already started.
Front-end medical billing
Medical billing begins when a patient registers at the office or hospital and schedules an appointment.
"From a revenue cycle perspective, getting the most accurate information up front starts with patient scheduling and patient registration," explained Gary Marlow, Vice President of Finance for Beverly Hospital and Addison Gilbert Hospital. "That provides the groundwork by which claims can be billed and collected in the most efficient and effective manner possible."
At check-in, billers and patient financial services staff ensure patients complete required forms and they confirm patient information, including home address and current insurance coverage.
At check-in or check-out, billers or other staff should also collect copayments, when applicable. Provider organizations should collect copayments while a patient is in the office or hospital to ensure timely collection of patient financial responsibility.
Part of the front-end medical billing process also involves confirming patient financial responsibility. Medical billers and patient financial services staff verify requested services are covered by a patient's health plan and submit prior authorizations when necessary.
Once a patient checks out, medical coders obtain the medical records and begin to turn the information into billable codes.
Back-end medical billing
Together, medical coders and back-end medical billers use codes and patient information to create a "superbill," AAPC explains.
The superbill is an itemized form that providers use to create claims. The form typically includes:
Provider information: rendering provider name, location, and signature, as well as name and National Provider Identifier (NPI) of ordering, referring, and attending physicians
Patient information: name, date of birth, insurance information, date of first symptom, and other patient data
Visit information: date of service(s), procedure codes, diagnosis codes, code modifiers, time, units, quantity of items used, and authorization information
Provider notes and comments may also be included on the superbill to justify medically necessary care.
Pulling information from the superbill, either manually or electronically, allows medical billers to prepare claims.
Billers tend to deal with two types of claim forms. Medicare created the CMS-1500 form for non-institutional healthcare facilities (e.g., physician practices) to submit claims. The federal program also uses the CMS-1450, or UB-04, form for claims from institutional facilities, such as hospitals.
Private payers, Medicaid, and other third-party payers may use different claim forms based on their specific requirements for claim reimbursement. Some payers have adopted the CMS-generated forms, while others have based their unique forms on the CMS format.
During claim preparation, billers also "scrub" claims to ensure that procedure, diagnosis, and modifier codes are present and accurate, and that necessary patient, provider, and visit information is complete and correct.
Then, back-end medical billers transmit claims to payers. Under HIPAA, providers must submit their Medicare Part A and B claims electronically using the ASC X12 standard transmission format, commonly known as HIPAA 5010.
Other payers have followed in Medicare's footsteps by requiring electronic transmission of claims.
As a result, adoption of electronic claim submission is currently up to 95 percent, while just 5 percent of health plans and providers reported being fully manual, CAQH recently reported.
Medical billers either submit claims directly to the payer or use a third-party organization, such as a clearinghouse. A clearinghouse forwards claims from providers to payers. These companies also scrub claims and verify information to ensure reimbursement.
Clearinghouses can be valuable partners for providers who may not have access to a comprehensive practice management system to edit and submit claims electronically. The companies understand varying payer requirements for claim submission and can help to reduce potential errors stemming from manual processes.
Once a claim makes it way to the payer, adjudication begins. During adjudication, the payer will assess a provider's claim and determine if and how much it will pay the provider. Claims can be accepted, denied, or rejected.
Payers send Electronic Remittance Advice (ERA) forms back to the provider organization explaining what services were paid, if additional information is needed, and why a claim was denied or rejected.
Correcting denied and rejected claims is a major component of back-end medical billing. Medical billers should understand why payers will not pay claims and edit the claims for resubmission.
When claims are paid correctly, medical billers create statements for patients. Providers will typically charge patients the difference between the rate on their chargemaster and what the payer reimbursed.
The final phase of medical billing is patient collections. Medical billers collect patient payments and submit the revenue to accounts receivable (A/R) management, where payments are tracked and posted.
Some patients accounts may land in "aging A/R," which indicates that a patient has failed to pay their patient financial responsibility typically after 30 days. Medical billers should follow up with patient accounts in aging A/R batches to remind patients to pay their bills and ensure the organization receives the revenue.
Collecting patient financial responsibility has become an increasingly important task for billing departments.
Out-of-pocket financial responsibility rose by 11 percent between 2016 and 2017 due to high-deductible health plans, and consumers are unable to handle the rise in out-of-pocket healthcare costs, a recent TransUnion Healthcare analysis showed.
About one half (53 percent) of patients did not fully pay their medical bills to providers in 2015, the study found.
Medical billers should follow-up with delinquent accounts and implement convenient payment options to boost patient collections. Implementing credit card on file capabilities, payment plan options, and online payment methods can increase the amount of revenue collected directly from patients.
Once a medical biller receives the full balance of a patient's financial responsibility and payer reimbursement for a claim, they can close the patient account and conclude the medical billing and coding cycle.
4 Medical Billing Issues Affecting Healthcare Revenue Cycle
Is Billing Some Patients at Hospital Chargemaster Rates Legal?
Common medical billing and coding challenges
Manual medical billing is a top challenge for provider organizations of all sizes. HIPAA may require electronic claim transmission, but the act does not mandate automation for all claim management processes.
The 2017 CAQH Index found that only one of the seven common claims management processes – coordination of benefit claims – saw a significant increase in automation since 2016.
Claim submission, eligibility and benefit verification, claim status inquiry, and remittance advice experienced modest increases in automation, while claim payment and prior authorization processes actually became more manual compared to 2016.
Committing to full electronic adoption of these claims management processes could save providers $9.5 billion, CAQH estimated.
To earn the savings, provider organizations should first commit to electronic claims management adoption, then invest in electronic data interchange (EDI) systems. EDI systems, offered through a clearinghouse or a practice management vendor, automate a range of claim management processes.
Providers should seek an EDI system that offers a comprehensive range of automated transactions. Not all systems will include all common transactions. In fact, only 12 percent of available EDI systems automate prior authorizations and 74 percent automate remittance advice, CAQH found.
Neglecting to inform consumers about patient financial responsibility also results in inefficient medical billing.
Over one-third (36 percent) of providers in a recent West survey said they never discuss patient financial responsibility with patients, while just 23 percent always go over costs with their patients.
As high-deductible health plans push patient financial responsibility upwards, billing departments should align their practices with the new healthcare payment reality. Patients are becoming increasingly like payers, and provider organizations are relying on their patients for revenue.
Provider organizations should implement price transparency strategies to help patients understand their financial responsibility and encourage them to pay.
Developing a list of prices for low-priced, high demand services is key, the Healthcare Financial Management Association (HMFA) stated.
Investing in technology that offers consumers price estimates will also advance an organization's healthcare price transparency efforts.
For example, Oklahoma-based INTEGRIS created a price estimate tool that provides about 240,000 prices for outpatient procedures each year. The Priceline tool gives consumers pricing information on outpatient services and links the data to information on financial planners for consumers to use before, during, or after their encounter.
The health system reported that the price quotes from the tool are accurate, with an average difference of between 3 and 5 percent of the actual charge.
The tool helped INTEGRIS to increase point-of-service patient collections by $17 million over seven years.
Healthcare price transparency tools and strategies, like Priceline at INTEGRIS, may also help hospitals respond to the government's recent push for increased transparency. CMS recently proposed a rule that would require hospitals to post their standard charges online by January 1, 2019.
In an exclusive interview with HealthITAnalytics.com, CMS Administrator Seema Verma also said that the proposed rule was "just the beginning" of healthcare price transparency efforts from CMS.
"When you go to receive a healthcare service, there are always going to be situations where you can't know what the costs will be, especially around emergency situations and some acute situations," she said.
"But for a lot of us, we're going in for planned procedures. You should be able to know what it's going to cost you."
Additionally, provider organizations should also consider automated physician queries to overcome medical coding challenges.
Medical coders often communicate with providers to clarify clinical documentation and ensure the most accurate codes are going on a claim. This process is referred to as physician querying.
The traditional physician query process involves a medical coder sending a question or issue to a medical record specialist or a physician's office staff. These staff members then print the queries for physicians and physicians respond to the documents during their administrative hours.
Manual physician queries delay medical coding and billing. At Western Maryland Health System, the whole process typically took anywhere from three days to sometimes three or four weeks, Tracey Davidson, RN, Director of Quality Initiatives recently explained to RevCycleIntelligence.com.
Physician response rates to queries at the health system also hovered between 62 and 65 percent.
To close patient accounts sooner, Western Maryland Health System implemented a mobile physician query platform that allowed medical coders to send questions to physicians on their phones.
The mobile platform boosted physician response rates to 100 percent and streamlined the query process from four days to just four hours.
Armed with a transparent physician query process, Davidson intends to further improve coding productivity by identifying procedures that consistently challenge providers and coding staff.
"Our next steps will be to focus on physicians, CDIP staff, and coding staff that might need additional education," she said. "We can now focus on patterns that we could not see before. This will help us see if there are inefficiencies and address them to enhance our productivity."
Medical billing and coding are integral healthcare revenue cycle processes. Ensuring that the medical billing and coding cycle run smoothly ensures that providers get paid for services delivered and provider organizations remain open to deliver care to patients.
Consolidated Medical Billing Boosts Collections for a TX Group
Key Ways to Boost Collection of Patient Financial Responsibility
This article was originally published on June 15, 2018.
Sign up to receive our newsletter
and access our resources