17% of Families Make at Least One Large Healthcare Payment a Year
Families are delaying care until they can afford the large healthcare payment, which spells trouble for long-term healthcare costs and provider revenue cycles.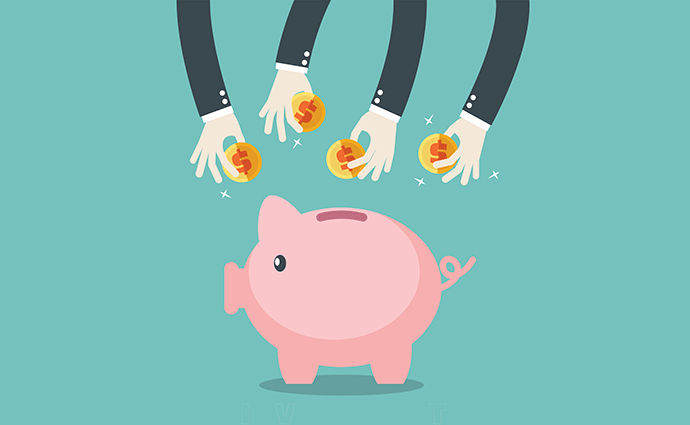 Source: Thinkstock
- One in six families make at least one extraordinary healthcare payment of at least $400 and one percent of annual income in any given year, researchers from the JPMorgan Chase Institute recently reported.
Their findings, recently published as a Health Policy Brief in Health Affairs, showed that the extraordinary healthcare payments averaged over $2,000 between 2013 and 2015.
Additionally, the high-frequency banking transaction data for large samples of Chase checking account customers revealed that families typically saw a five percent increase in cash balances and a four percent boost in take-home income in their accounts before making an extraordinary healthcare payment.
"One explanation for these findings is that people save in advance of an anticipated health expense. Another is that people wait to see the doctor until they have an inflow of cash to pay for it," the researchers stated.
One of the inflows of cash that families may be relying on to pay for healthcare is the tax refund. Data from the JPMorgan Chase Institute Healthcare Out-of-Pocket Spending Panel showed that healthcare spending increased in March, which is about the time that families usually receive their tax refunds.
READ MORE: Key Ways to Boost Collection of Patient Financial Responsibility
About 70 percent of tax filers receive a refund, and that refund was the largest cash infusion of the year for approximately 40 percent of individuals in the Out-of-Pocket Spending Panel. In the week after receiving their tax refund, the individuals boosted their out-of-pocket healthcare spending by 60 percent.
Healthcare spending remained elevated by 20 percent for the next 68 days, too.
"We know that cash flow drives this response," researchers pointed out. "In the week following the arrival of the tax refund, healthcare payments made via debit card increased by 83 percent, and direct electronic payments made via ACH increased by 56 percent. Credit card spending did not change in anticipation of or after the tax refund payment, which suggests that consumers waited for the cash to arrive before spending and began spending immediately when it did."
Furthermore, receiving a tax refund also impacted when individuals seek healthcare services. About 62 percent of healthcare spending linked to tax refunds were in-person payments for care likely received on the same day, while 37 percent were remote payments for care likely furnished in the past.
The remaining one percent was spending for healthcare supplies, such as contact lenses or medicines.
READ MORE: Top 4 Patient Financial Responsibility Collection Methods
"The fact that the majority of tax refund-enabled healthcare payments were for in-the-moment, as opposed to past, care suggests that people deferred care until they had cash on hand to pay for it," the report stated. "Though we do not know if these health care services were time-sensitive, we did observe that consumers who had higher account balances before receiving a refund were less likely to have a healthcare spending spike after receiving one."
"This implies that at least some consumers would have seen a healthcare provider earlier, if they had had the cash to do so. Likewise, we observed that it took longer for in-person payments to return to baseline, compared to remote payments, which may reflect the time required to schedule deferred visits."
Delaying care could significantly increase long-term healthcare costs, researchers warned.
"Consumers are making decisions based on whether they have cash in their pocket right now, not based on a longer-term view of what they could afford over time," they wrote. "Assuming that at least some of the delays in care are for necessary services, which is consistent with the findings of others, these delays have the potential to increase long-term costs for the entire healthcare system, since poorly managed chronic conditions often result in health care costs many times higher than well-managed conditions do."
For example, a 2017 Harvard study found that low-income diabetics with high-deductible health plans went to the emergency department 22 percent more because they delayed specialist visits for acute complications.
READ MORE: Paperless Medical Billing Key to Boosting Patient Collections
Delaying care until a significant cash inflow could also have a significant impact on the healthcare revenue cycle.
Providers are increasingly relying on patients with high-deductible health plans and greater cost-sharing arrangements. Patient financial responsibility accounts for 88 percent more hospital revenue compared to 2012, and nearly three-quarters of providers across settings reported an increase in patient financial responsibility.
Aligning patient financial responsibility collection strategies with patient needs and demands is key to capturing the revenue owed to providers. Healthcare organizations should offer patient-friendly billing and collection methods to encourage their patients to not only pay their bills, but prevent them from delaying care because of complex billing methods.
Offering payment plans for large medical bills could help patients feel comfortable receiving necessary care in a timely manner. Healthcare organizations can partner with a bank or third-party vendor to develop personalized payment plans for patients and present the opportunity to patients upfront.
For one rural hospital in Missouri, payment plans through a vendor brought in about $5.1 million in net cash received in a five-month period.
"Our caregivers are thrilled with this program because they are now able to have the conversation with their patients who may not be able to afford to pay and give them options for long-term payment plans," said Mosaic Life Care's VP of Revenue Cycle Deborah Vancleave. "They can build a payment that's affordable for them and we didn't have that before."
Researchers at the JPMorgan Chase Institute also suggested that providers have patient financial responsibility conversations with their patients.
"In designing patient care plans, providers are often unable to take costs into account. They may not know what care will cost patients and are often uncomfortable discussing finances with them. The persistence of fee-for-service income models creates mixed incentives for physicians. That should change," they wrote.
"Still, providers can help consumers understand how to prioritize elements of their health care planning. They can offer clear medical advice about the consequences of delay so that less urgent care gets pushed into the seventy-five-day period after a patient receives a tax refund, and necessary care is received sooner."