17% of Practices Pay Fees for Electronic Healthcare Payments
Charging fees for electronic healthcare payments counters HHS operating rules meant to lower administrative costs and discourages adoption, MGMA stated.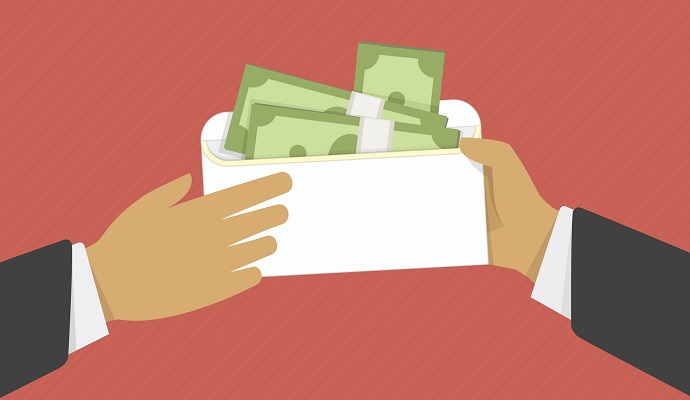 Source: Thinkstock
- Approximately 17 percent of physician practices are forced to pay a fee for receiving electronic healthcare payments from their payers, with fees ranging between 2 and 5 percent of the total reimbursement, a recent MGMA poll of over 900 medical practice executives showed.
Out of the practice executives who reported a fee, about 60 percent stated that the charge stemmed from payers using a third-party payment vendor.
The poll also showed that about one-half of practices are not charged for accepting electronic funds transfers (EFT) payments and 32 percent of executives are unsure if they pay fees.
While just one out of six practices incurs a fee for electronic payments, MGMA argued that the practice of charging a toll for EFT transactions is contrary to HHS rules from 2012 that created a standard for EFT payments as well as supporting operating rules. The rules also required payers to offer electronic payments when requested by providers.
HHS designed the 2012 standards to save the healthcare industry between $300 million and $3.3 billion over the next decade, with physician practices seeing the most savings.
However, providers are roped into paying fees for electronic healthcare payments because CMS has not issued formal guidance prohibiting payers and payment vendors from charging tolls.
"Even though health plans save money not printing and mailing paper checks, some bad actors are fleecing physician groups by charging them to simply receive an electronic paycheck," stated Anders Gilberg, MGMA Senior Vice President of Government Affairs. "It is critical that CMS issue long-overdue guidance explicitly prohibiting this practice."
Without explicit guidance on electronic healthcare payment fees, the industry may jeopardize potential savings from electronic claims management adoption. Providers alone could save about $7.9 billion annually by switching to automated claims management processes, including EFTs, the Council for Affordable Quality Healthcare (CAQH) recently reported.
Manual claims management processes cost providers roughly $4 more than equivalent electronic transactions, with claims reimbursement representing a major opportunity for savings, the organization stated. Electronic claims reimbursement cost providers $2.20 less per transaction compared to a manual payment.
Providers would also save time by adopting EFT payments. They could save about 5 minutes per transaction by switching from manual reimbursement.
Payers could also reduce their costs by automating claims reimbursement. CAQH reported that plans could save $0.48 per healthcare payment by switching to electronic reimbursement.
Despite potential cost savings, CAQH noted that electronic healthcare payment adoption remains slow. Electronic adoption among commercial health plans only increased by one percentage point in 2015, reaching 62 percent. Thirty-seven percent of plans remained fully manual.
Charging fees for adopting electronic healthcare payments not only counteracts potential cost and time savings, but discourages adoption, MGMA argued.
"MGMA and other provider organizations have been advocating that CMS release regulatory guidance based on these and other payment principles established by WEDI," the industry group wrote. "Once that guidance is in place and physician practices are no longer subject to unreasonable fees, we believe provider adoption of the EFT transaction will increase."
The industry group pushed for fee prohibitions in a recent Workgroup for Electronic Data Interchange (WEDI) document. The document detailed several electronic healthcare payment principles, including:
• When a payer or their clearinghouses or payment vendors offer an Automated Clearing House (ACH) EFT payment option, it should not have origination fees attached it

• Providers should not face hidden fees and payers, clearinghouses, and payment vendors must communicate fees to providers, advise providers to verify with other contracted vendors (ie, credit card merchant processor) about additional administrative fees, and notify providers about the availability of the ACH EFT method

• Prior to providers receiving an electronic healthcare payment other than an ACH EFT, payers, clearinghouses, and payment vendors should acquire explicit agreement from the provider

• Payers, clearinghouses, and payment vendors should boost transparency of any required transition from paper-based to electronic payments and providers should be granted a minimum 90-day notice before the effective date of the transition and must opt-in to any non-standard electronic payment methods that will replace the manual process
The group also urged CMS to reissue a recent FAQ based on the WEDI principles. The FAQ contained a prohibition against payers and vendors charging tolls for basic EFT services.
However, CMS removed from the agency's website the FAQ a couple of days later.
CMS should repost the FAQ on its website as soon as possible, the group suggested.
"In the interim, practice executives should review all payment contracts with health plans or their vendors closely and push back whenever possible on any health plan or vendor seeking to impose fees on basic EFT payments," MGMA added.