$200M Estimated Payment Increase for Medicare Hospices
- The Centers for Medicare & Medicaid Services (CMS) has recently released a steady stream of proposed Medicare physician fee schedules and payment policies. As an addendum to last week's RevCycleIntelligence.com summary of top six proposed rulings from both CMS and the Department of Health and Human Services (HHS), an additional proposed rule, CMS-1629-P, involves an updated hospice payment rule with allegedly firm financial implications. Under this proposed rule, Medicare hospices serving Medicare beneficiaries may experience both updated Medicare payment rates and wage index.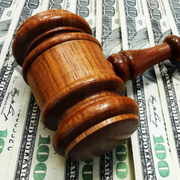 CMS-1629-P in brief
Under the Social Security Act, CMS proposes updates to the payment rates for Medicare hospices within 2016. CMS additionally states there may be a change to the hospice wage index through the incorporation of new Office of Management and Budget core-based statistical area definitions, adjustments to the aggregate cap calculation via the Social Security Act, and possible upcoming alignment of the cap accounting year for the inpatient cap and the hospice aggregate cap.
There are two different payment rates for routine home care proposed under the Social Security Act. The result of the varying payment rates is an increased base payment rate for the first 60 days of hospice care and a decreased base payment rate for 61 days or beyond, states CMS.
"These differing payment rates would further the goal of more accurately aligning the per diem payments with visit intensity and the cost of providing care," maintains CMS.
Additionally, CMS' proposed rule incorporates a Service Intensity Add-On Payment beginning next year.
Financial implications
This rule has substantial alleged financial impact, according to CMS. This proposed rule will increase hospice payments by 1.3 percent – $200 million – within 2016, estimates CMS.
"The $200 million increase in estimated payments for FY 2016 reflects the distributional effects of the 1.8 percent proposed FY 2016 hospice payment update percentage ($290 million increase)," confirms CMS.
Additionally, the increase mirrors "the use of updated wage index data and the phase-out of the wage index budget neutrality adjustment factor (-0.7 percent/$120 million decrease) and the proposed implementation of the new Office of Management and Budget (OMB) Core Based Statistical Areas (CBSA) delineations for the FY 2016 hospice wage index with a one-year transition (0.2 percent/$30 million increase)," CMS explains.
Improving a broken system
CMS pushes for hospices to mandatorily report all diagnoses as identified within both initial and comprehensive assessments on hospice claims, regardless of a terminal prognosis. Such actions will help meet requirements to better care for the terminally ill.
"Based on the numerous comments received in previous rulemaking, and anecdotal reports from hospices, hospice beneficiaries, and non-hospice providers," explains CMS, "we are concerned that some hospices are neither conducting a comprehensive assessment nor updating the plan of care as articulated by the Conditions of Participation to recognize the conditions that affect an individual's terminal prognosis."
For the healthcare industry to thrive and flourish within the immediate future and beyond, transparent assessment with accurately dispersed information is essential to improve the quality of economically stable value-based care.