2012 MSSP ACOs Decreased Post-Acute Care Spending by 9%
MSSP ACOs that joined in 2012 reduced post-acute care spending more than later entry ACOs, showing that longer participation leads to greater savings, study stated.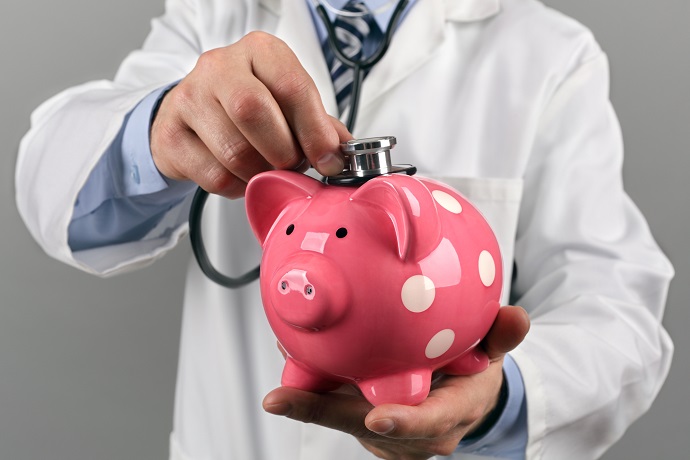 Source: Thinkstock
- A new JAMA Internal Medicine study showed that Medicare Shared Savings Program (MSSP) accountable care organizations (ACOs) established in 2012 decreased post-acute care spending by a 9 percent differential reduction by 2014 without compromising care quality.
Using Medicare claims data from 2009 to 2014, researchers found that the MSSP ACOs lowered post-acute care spending in facilities by $106 per beneficiary.
In terms of post-acute care spending decreases, 2012 MSSP ACOs lowered inpatient and skilled nursing facility costs. By 2014, the organizations saw total annual inpatient spending reductions of $77 per beneficiary compared to the non-MSSP ACO control group.
The 2012 MSSP ACOs also lowered home health spending in the outpatient setting. The organizations saw a $16 decrease per beneficiary by 2014.
However, home health in the post-acute care setting actually increased by $2 per beneficiary by 2014, researchers noted.
READ MORE: Challenges, Successes of First-Year Shared Savings ACOs
Researchers attributed overall lower post-acute care spending to decreases in skilled nursing facility use and length of stay among MSSP ACO-attributed patients. The 2012 MSSP entry ACOs saw a 0.6 percentage point decrease in the proportion of patient discharged to skilled nursing facilities by 2014.
The MSSP ACOs also experienced decreases in the length of skilled nursing facility stays. Length of stays decreased by 0.60 days per stay from 2012 to 2014.
As a result, skilled nursing facility spending fell during the post-acute care period. The organizations reported a $393 reduction per stay in the same period.
The study showed that post-acute care improvements stemmed from care changes for ACO patients within the skilled nursing facilities, rather than shifts in different skilled nursing facility use. The results indicated that ACO financial incentives motivated ACO providers to improve care delivery while reducing costs.
"Post-acute care spending reductions were more consistent with efforts by clinicians working within hospitals and SNFs [skilled nursing facilities] to influence care for ACO patients than with hospital-wide initiatives by ACOs or use of preferred SNFs," wrote study authors.
READ MORE: Top 5 Ingredients of a Successful Accountable Care Organization
Researchers also noted that post-acute spending and use improvements did not affect care quality. MSSP participation did not result in significant changes in morality and 30-day readmissions rates as well as the proportion of patients discharged to four- or five-star skilled nursing facilities.
While MSSP ACOs realized post-acute care savings, the study revealed that differential changes in inpatient and skilled nursing facility spending during the first year of program participation were substantially smaller than second year participation results.
The study indicated that longer ACO participation was linked to greater post-acute care savings.
"Consistent with changes in total Medicare spending associated with participation in the MSSP, reductions in SNF spending grew with longer ACO participation, and later entrants required more time to achieve reductions than did early entrants," continued researchers.
In fact, when researchers examined 2013 and 2014 MSSP entry ACOs, they found that post-acute care savings increased with longer MSSP participation. For example, 2013 MSSP entry ACOs reduced skilled nursing facility spending by $27 per beneficiary in 2014, whereas 2014 MSSP entry ACOs only lowered skilled nursing facility spending by $4 per beneficiary.
READ MORE: The Future of Accountable Care Organizations Involves Risk
Similar participation trends showed with inpatient spending. While 2012 MSSP entry ACOs realized inpatient savings of $77 per beneficiary by 2014, 2013 MSSP entry ACOs saw a $33 per beneficiary reduction and 2014 MSSP entry ACOs saw an $8 per beneficiary reduction.
Based on study results, researchers concluded that alternative payment models should include financial risk for post-acute care spending to reduce resource use and cut costs. But ACO models should be prioritized compared to other alternative payment models.
CMS has traditionally favored bundled payment models as a method for reducing post-acute spending. Since the alternative payment model holds providers financially accountable for a care episode, including post-acute care spending, hospitals generally only receive any post-acute care savings through the bundled payment model even if the patient is attributed to the ACO.
Some ACOs have called on CMS to resolve bundled payment model and ACO model conflicts, especially with shared savings arrangements. In a National Association of ACOs report, some organizations urged the federal agency to develop a formal shared savings agreement with the bundled payment model to incentivize providers to better coordinate care through both alternative payment models.
Researchers in the JAMA Internal Medicine study advocated for similar shared savings agreements with bundled payment models. Although, they advised CMS to allow ACOs to keep some, if not all, of the post-acute care savings in the event of bundled payment model overlap.
"Payment models that place hospitals at risk for post-acute spending are not the only viable strategy to curb excessive post-acute care; therefore, accountable care organizations' incentives to achieve post-acute savings should not be weakened," stated researchers.
Study results also suggested that healthcare organizations do not need to merge or acquire other facilities to achieve post-acute care savings.
"Our findings also challenge claims by leaders of health care provider organizations that mergers and acquisitions involving acute care or post-acute care facilities are necessary for achieving more efficient post-acute care under new payment models," stated study authors.
"More generally, the ability of ACOs to curb post-acute care spending exemplifies the potential for healthcare professionals to influence care across multiple settings without necessarily establishing common ownership over the full continuum of care, as few ACOs own SNFs."