25% of Healthcare Payments Tied to Alternative Payment Models
Alternative payment model adoption among public and private payers is slow with only one-quarter of healthcare payments tied to a population-based model, a LAN report shows.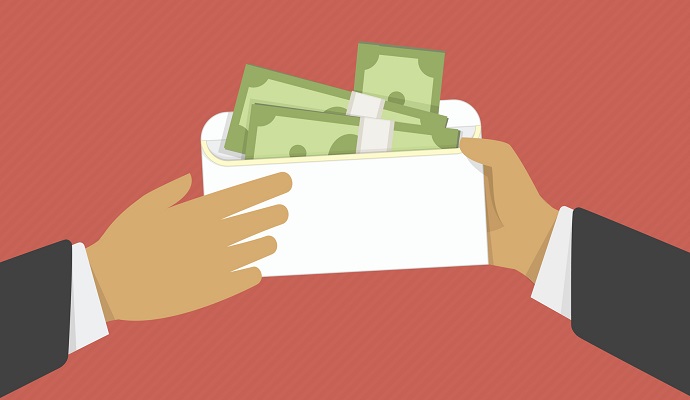 - Only one-quarter of healthcare payments in 2016 will be connected to an alternative payment model that has population-based accountability, reported the Healthcare Payment Learning & Action Network (LAN).
The survey of over 70 commercial, Medicare Advantage, and Medicaid health plans, which covered nearly 44 percent of the population in three market segments, showed that the majority of healthcare payments in 2016 will be reimbursed under a fee-for-service or hybrid fee-for-service and value-based reimbursement arrangement.
"Conducting the study has been a critically important first step in gauging the nation's collective progress toward the adoption of APMs [alternative payment models]," Sam Nussbaum, chair of the LAN's Alternative Payment Model Framework & Progress Tracking Work Group, stated in a press release. "The results provide an essential benchmark for future measurement efforts. We hope the collection process coupled with the analytics to determine what is working will accelerate the transformation to value-based payment."
The LAN classifies alternative payment models using a payment model framework that starts with Category 1, traditional fee-for-service arrangements with no connection to value or quality. The second category includes fee-for-service structures that link some payments to quality and value, such as incentive payments for data reporting, infrastructure development, and performance.
The final two categories (Categories 3 and 4) represent population-based accountability payment models. The alternative payment models are either built on fee-for-service architecture, but include upside gainsharing and/or downside financial risk, or are population-based reimbursements with condition-specific or comprehensive population-based payments, like capitation.
READ MORE: AAFP: Drop MIPS APM Pathway to Simplify MACRA Implementation
Researchers found that the 23 Medicare Advantage plans that covered roughly 10 million individuals fared better with alternative payment model adoption. About 41 percent of Medicare Advantage healthcare payments will be paid under alternative payment models in Category 3 and 4.
Commercial health plans, which represented 44 percent of the commercial market, reported that 22 percent of its payments will be under an alternative payment model with population-based accountability in 2016, while just 18 percent of Medicaid reimbursements will be under one of these models.
The study showed that healthcare payers have not made significant progress with alternative payment model adoption in the last year. According to LAN data, 23 percent of healthcare payments were reimbursed through Category 3 and 4 alternative payment models in 2015.
Commercial, Medicare Advantage, and Medicaid health plans reported that 62 percent of healthcare dollars were paid under a traditional fee-for-service arrangement last year. Although, another 15 percent of reimbursements were paid through a fee-for-service model with value- or quality-based incentive payments.
In a Health Affairs blog post published the same day as the report, LAN officials noted that its payment model framework does not suggest that all healthcare payment reform models should work towards full capitation or population-based reimbursements. Instead, the framework is designed "to support a successful shift toward value-based care, by establishing a common array of terms and set of conventions for measuring the use and impact of different APMs [alternative payment models]."
READ MORE: Bundled Payments, Clinical Pathways Drive Cancer Care Savings
Through the recent report as well as other initiatives, LAN intends to encourage alternative payment model adoption by showcasing innovations, collecting expertise, distributing lessons learned, and helping payers and provider to implement reforms. But the organization added that alternative payment models are not one-size-fits-all.
"We know the payment reform journey is messy and difficult," stated the blog post. "But with rising healthcare costs, unfulfilled opportunities to improve care, and increasing frustrations with fee-for-service (FFS) payment methods, it is a necessary and increasingly urgent journey."
Healthcare stakeholders, however, must move away from fee-for-service arrangements to realize greater quality improvements and healthcare savings, LAN officials added. Even some Category 3 alternative payment models that are shared savings only, such as some accountable care organizations, are not "substantial" alternative payment models.
"With this in mind, we believe work by the LAN and many others on these important operational issues must have the sense of urgency and practicality that only comes with real implications for payment flows," wrote LAN officials. "Maintaining the status quo until payment reform models are perfected is not sensible, or even possible, since learning about what works best requires implementation of progressively more substantial payment reforms."
While LAN reported slow alternative payment model adoption among health payers, a Health Catalyst survey from June showed that providers are also struggling to implement value-based reimbursement structures.
READ MORE: How to Prepare for Alternative Payment Model Implementation
Only three percent of healthcare professionals in the survey reported that half of their patient care will be tied to a value-based care model by the end of 2016. As a result, only 25 percent of healthcare providers are expected to meet the alternative payment model adoption goals set by the Department of Health and Human Services (HHS) in January.
HHS expects to link 50 percent of Medicare payments to an alternative payment model by the end of 2018. The federal department also intends to tie 85 percent of fee-for-service Medicare reimbursements to quality or value by the end of this year.
Dig Deeper:
• Understanding the Value-Based Reimbursement Model Landscape