255 Healthcare Merger and Acquisition Deals Announced in Q2 2018
For the fifteenth consecutive quarter, private equity firms and other buyers announced over 200 healthcare merger and acquisition deals, PwC reported.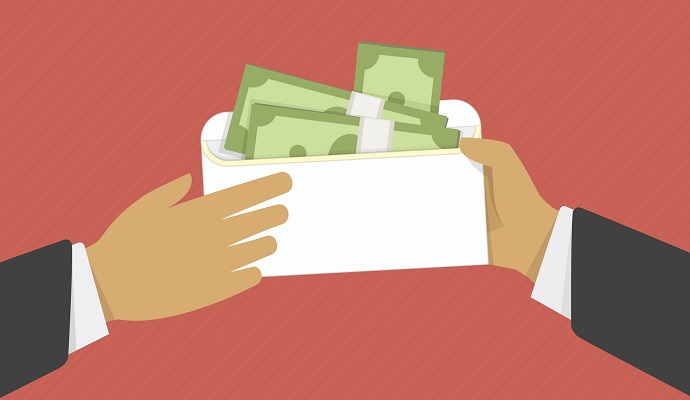 Source: Thinkstock
- Healthcare stakeholders announced 255 healthcare merger and acquisition (M&A) deals in the second quarter of 2018, a new report from the Health Research Institute at PricewaterhouseCoopers (PwC) showed.
The 255 announced healthcare M&A deals represented a reduction of 7.3 percent in deal volume over the previous quarter. But the industry did continue its streak of over 200 deals announced per quarter for the fifteenth consecutive quarter, researchers pointed out.
Compared to this time last year, deal volume is up 9.4 percent, the report added.
"Quarterly Health Services deal volume continues to be robust, having exceeded 220 deals for the previous several years," stated Thad Kresho, US Health Services Deal Leader at PwC. "Similar to Q1 2018, multiple factors are contributing to the deal activity, including both private equity fundraising/investment and corporate strategic initiatives. We don't anticipate these trends to slow during the remainder of 2018."
While the total healthcare merger and acquisition deal volume matched the average volume reported in the preceding seven quarters, deal value did not. Healthcare M&A deal value fell 66.1 percent compared to the first quarter of 2018 and 50.7 percent compared to this time in 2017.
READ MORE: How Hospital Merger and Acquisition Activity is Changing Healthcare
Just one megadeal announced in the second quarter of 2018 accounted for about 40 percent of the quarter's total deal value, researchers noted.
Despite healthcare merger and acquisition deal value dropping, the megadeal trend continues, the report stated. In the second quarter of 2018, one announced deal exceeded $5 billion, matching the average megadeal volume reported in the preceding seven quarters.
The $9.9 billion transaction was between Envision Healthcare Corporation and global investment firm Kohlberg Kravis Roberts & Co. (KKR). KKR bought the nation's largest physician staffing company in June 2018. Envision Healthcare Corporation also operates outpatient surgery centers.
The global investment firm plans to officially convert Envision Healthcare Corporation to a private company by the end of 2018.
But the KKR-Envision Healthcare Corporation was just the largest example of private equity firms delving into the healthcare space. The second quarter of 2018 saw three other private equity deals priced over $500 million, the report showed. The three private equity deals included:
Fresenius Medical Center divesting its controlling interest in Sound Inpatient Physicians Holdings, LLC to an investment consortium run by Summit Partners ($2.5 billion)
Humana Inc., TPG Capital, and Welsh, Carson, Anderson & Stowe announcing their plan to jointly acquire Curo Health Services LLC for $1.4 billion
GI Partners releasing its plans to acquire and merge the Cord Blood Registry ($530 million) and California Cryobank (undisclosed amount)
READ MORE: Healthcare Mergers, Consolidation Increase Patient Safety Risks
Private equity firms are investing in healthcare companies because of its earnings growth potential, a recent West Monroe survey showed.
Nearly one-third of private equity firms and strategic healthcare buyers said attractive margins were the top driver of healthcare M&A deals, followed by the aging population and overall growth in demand for care, each with 23 percent of respondents.
But private equity firms may have trouble finding healthcare targets in their budget, the survey revealed. Finding enough targets in their price range, which was typically about or below $100 million, was the top challenge of acquiring healthcare companies.
While private equity firms continue to eye the healthcare sector, PwC's Health Research Institute also found healthcare buyers are flocking to the long-term care space.
Long-term care, physician medical group M&A growth
The most active sub-sector in the second quarter of 2018 as long-term care, with 104 announced healthcare M&A deals representing almost 41 percent of deal volume.
READ MORE: How Do Hospital Mergers Lower Costs, Drive Quality Improvement?
Meanwhile, the physician medical groups sub-sector saw the highest deal value in Q2. Physician medical group deals valued at $12.2 billion in total, accounting for nearly one-half (49.4 percent) of total deal value during the quarter.
Researchers noted that the deal between KKR and Envision Healthcare Corporation drove the increase in deal value for the physician medical group sub-sector.
The physician medical group sub-sector also experienced the greatest year-over-year growth, PwC researchers reported. The sub-sector faced a 1,502.4 percent increase in deal value.
In terms of deal volume, managed care and home health sub-sectors saw the largest growth year-over-year, with 100 and 66.7 percent growth, respectively.
Notably, the labs, MRIs, and dialysis sub-sector experienced the greatest decline in deal volume, with a 61.5 percent decrease, and other services and hospitals sub-sector saw the largest drop in deal value, with a 95.3 and 94.4 percent decrease, respectively.
Healthcare merger and acquisition predictions
As healthcare mergers and acquisition activity continues at a record pace, industry experts at the Health Research Institute do not anticipate the trend to slow down. Regulatory uncertainty will drive the increase in healthcare M&A deals.
"Regulation and policy uncertainty, including ACA's future, are exacerbating reimbursement and cost pressures, making income predictability more challenging and increasing the appeal of inorganic growth," the report stated. "At the same time, Health Services companies are considering tax reform's impact on capital and organizational decisions, which could influence deal criteria."
Inpatient volume pressure and high drug and labor costs should also drive organizations to reexamine their facility mixes, supply chains, and staffing processes, leading organizations to consider new partnerships and divestures to remain profitable.
Healthcare organizations are likely to focus on deal targets with data collection, mining, and interpretation capabilities, researchers added. The push toward value-based care and population health management will require healthcare organizations to bolster their data analytics capabilities through new deals.
Many of these new deals could also be valued well above the average, PwC researchers predicted.
"Cross-industry and vertical integration-focused megadeals such as Cigna Corporation-Express Scripts Holding Company and CVS Health Corp.-Aetna Inc are driving Health Services companies to rethink corporate strategies and alliances," the report stated.
"In addition, if the proposed AT&T Inc.-Time Warner Inc. merger is approved (as we were going to press, the Department of Justice was appealing June's federal approval), the transaction could be seen as a sign that additional such megadeals could follow."
Disruptive megadeals, such as the new Amazon, Berkshire Hathaway, and JPMorgan Chase & Co. deal and the acquisition of PillPack by Amazon, will put pressure on healthcare stakeholders to reevaluate their partnerships and strategic position in the market as soon as possible.