3 Change Management Strategies for Revenue Cycle Results
As organizations transition to value-based care and adapt to the ACA, they will need to enact several changes in order to maintain peak revenue cycle health.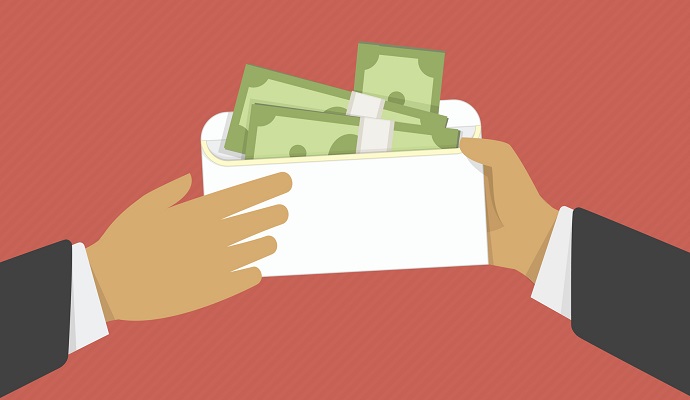 - Healthcare consumers receive the highest quality of service when operational inefficiencies are reduced and business processes are aligned to the goal of that service.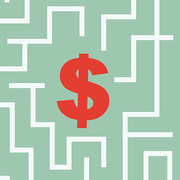 That's true for consumers, but also for providers, third-party relationships, and other partners who depend on the value that healthcare organizations deliver. In fact, it's true for internal members of the organization, too.
But in an era of sweeping healthcare reform that is driving innovation in healthcare financing, as well as technology-driven change, stakeholders are directing far more attention to finance and marketing activities designed to accommodate that change.
Healthcare organizations are swiftly adapting to Affordable Care Act changes and mandates; they're immersed in merger and acquisition activity; they're embracing innovation in terms of new service models and care coordination, and they're harnessing the power of analytics that delivers actionable data.
Many of these changes are focused on improved health outcomes that are good for patients, and good for business. But one of the key organizing principles for achieving these outcomes is to ensure that operations are designed to support business goals in every way, including work design and employee alignment and incentives – and these factors tend to be the overlooked in the transformation.
READ MORE: Key Strategies for Health Systems to Achieve Economies of Scale
Operational inefficiencies are more than just expensive, and operational alignment is about more than cost management.
Efforts to improve revenue generation and capture are focused on the front end. However, well-designed and well-run operations contribute to employee satisfaction and better service, as well as reduced costs. In our experience with clients, we've identified some proven techniques designed to create an operational culture that keeps customer experience at the center of business growth and investment.
While it's often easier said than done, here are three important steps that any organization can take to frame a successful transition.
First of all, do this second!
Of course the specifics that are driving change – an acquisition, a new strategy or technology – mean that you need to know what you're adapting to, but don't put change adaptation off.
READ MORE: Why Hospital Revenue Cycle Demands More Patient Engagement
The next first thing you need to do is to assign an alignment and integration officer, whether through hiring or promotional processes. Empower them with the information and other resources they need to be successful, and a deadline to get things done. Build the related costs into the budget, because it's that important.
Here's why: This officer builds a strategy and plan that is accessible, understandable, practical, and collaborative with and for those who need to implement it. The process requires a focused effort to evaluate impacts on all other operations and programs. There will be opportunities to eliminate redundant work, reprioritize tasks, reassign responsibilities or move them entirely – all with the objective of making business process improvements.
These improvements may take many forms: outcomes, morale, revenue cycle, customer experience. Be sure that everyone understands how they will be measured, so your organization moves as a team, and above all, make sure your officer is set up for success.
If you don't, you're likely to revert to the status quo, with new work that achieves the same outcomes that it did before. If you weren't happy with performance before, you probably won't be after – and that defeats the entire purpose of the program.
Get out of your silo!
READ MORE: Top 5 Ways to Optimize Healthcare Revenue Cycle Management
As you work on these changes, be sure to build your adaptations across functions and units. Since the revenue cycle crosses organizations, processes and systems, the complexity can be the source of many pain points.
Really, all business processes are cross-functional. That connectedness is what can make a process happen, or it can be what hamstrings your people and the flow of data and information. These interdependencies are often at points that are most obvious to customers, meaning that's what they see when processes aren't working – and that's a reflection of your internal operations too. These customer-facing processes, which is to say all of them at varying degrees, need the most scrutiny to ensure they're designed and managed well.
When they're not – and this occurs when new products or services are introduced without sufficient forethought – the costly resources thrown at them in some quick fix are temporary and expensive. It may take a few hours or even a few days of deep diagnosis with all functions engaged, to determine the root cause and discover a solution, but it's why cross-function works. The answer is hiding, but it's there.
Everyone counts!
All organizations pay lip service to the principle that the contributions of each member matters – but are you really doing it? If you want to build change into the goals of everyone, to measure and communicate expectations and hold everyone accountable, you'll have to walk the talk.
Since performance management is intended to incent behavior that is needed to grow and manage the organization, then it follows that associates would be held responsible for the success of the process you are choosing. Too often in operations, these goals are set at the department level. They emphasize quantity and quality at the individual level, and for that reason they don't optimize overall outcomes.
Do you measure the quality of claims provider data set up for all claims department personnel, or only those who enter the data? Are these metrics, and the processes they measure, really contributing to customer satisfaction? Do they support staff goals in achieving it? Are there upstream impediments or conflicting goals in other departments and business functions? As long as these competing objectives are in place, and as long as managers are isolated in the decision-making, the organization will not achieve the objectives of the initial strategy.
Organizations that make operational change, triggered by an event, will fare better if there is real focus that's led by a strong leader who builds a cross-functional team that considers all aspects of the new strategy.
Without a focus on how it should impact customers and employees, one with considerable emphasis on performance expectations, there is no objective measure. Most of us prefer the stronger predictive framework – and the success that comes with the changes we make.
---
Kyle Murphy is a client director at Top Tier Consulting (T2C). She is a healthcare leader with more than 20 years of experience in management consulting and health plan operations. Kyle's areas of focus include Health IT implementations, operations improvement and business optimization. She has deep experience on both the payer and provider side, which she leverages to define critical business issues, develop resolutions, implement necessary changes, and measure the results.