3 Pain Points Affecting Small Practice Healthcare Revenue Cycle
Small practice owners should address unique healthcare revenue cycle management challenges to remain financially independent.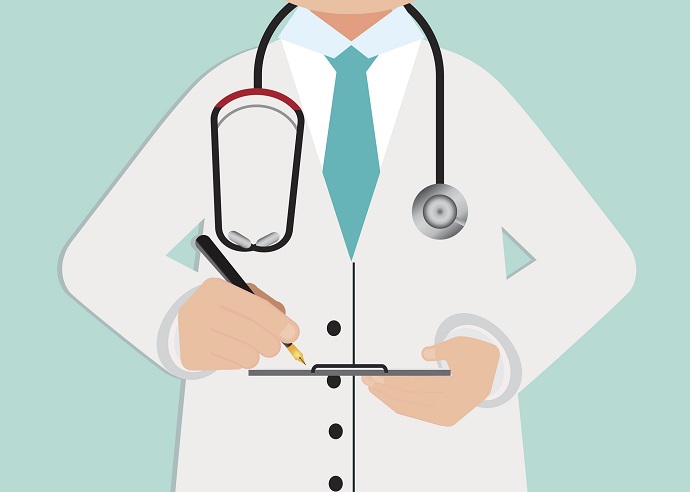 Source: Thinkstock
- While working in a small practice allows providers to really understand their patients and their community's healthcare needs, it can also create unique healthcare revenue cycle management challenges.
Small practices come with several advantages. Some providers prefer the close relationship of working with just a couple other physicians versus a multitude of providers in a hospital.
In addition, providers in small practices can get to know their patients on a more personal level, potentially leading to better care management compared to larger organizations.
A 2014 Health Affairs study found that practices with one to two physicians had 33 percent fewer admissions versus practices of 10 to 19 physicians. The smaller practice group also reported 27 percent fewer preventable admissions.
Researchers concluded that the close relationship between patients, physicians, and staff in smaller practices may have boosted the practices' scores. Patients may have had an easier time reaching a provider by phone or being seen the same day.
READ MORE: What Is Healthcare Revenue Cycle Management?
However, healthcare revenue cycle challenges put more pressure on providers in these facilities. Unlike providers employed by hospitals or health systems, physicians in medical practices may take on multiple hats. With limited staff in the office, providers may have their hands in everything from patient access, medical billing, and claims management.
Small medical practices also may not have access to the capital or technological resources available to larger healthcare organizations. Budgets are stretched much tighter at smaller practices to ensure practice doors remain open for the limited number of patients who walk through every day.
As a result, small practice owners are increasingly merging with larger healthcare organizations to shoulder the financial and clinical burdens. For the first time, physician practice owners no longer represent the majority of physicians, the American Medical Association (AMA) recently reported.
Small medical practice leaders should address the following healthcare revenue cycle management pain points to alleviate business challenges and remain independent.
Manual healthcare revenue cycle processes dominate at small practices
With limited capital to invest in health IT systems, many small and independent practices use manual healthcare revenue cycle processes. A recent Black Book survey uncovered that 95 percent of practices with less than five physicians identified their facilities as "not tech savvy."
READ MORE: How a Small Hospital Increased Patient Collections by 300%
Small practices tend to avoid or delay health IT adoption because of the costs associated with implementation and upkeep. A 2016 Medical Group Management Association (MGMA) study revealed that EHRs cost physician practices up to $32,500 per physician in 2015. The expenses included IT equipment, staff, and maintenance.
Many practice leaders also question the return on investment with health IT adoption. For example, small practice owners stated that EHR adoption would reduce the number of patient encounters and, therefore, decrease practice revenue, a recent survey showed.
"This study suggests that attitudes surrounding the EHR are less than positive, with many physicians in small practices experiencing grave concern about the future of their practice," stated researchers.
While health IT adoption concerns centered on EHR implementation, small practice leaders also viewed other automated solutions in a similar light. As a result, many healthcare revenue cycle processes remain manual.
A recent survey showed that 78 percent of healthcare organizations still use a manual healthcare supply chain management process and another 31 percent of providers also employ a manual claims denial management strategy.
READ MORE: Is MACRA a Trojan Horse for Small Practices, Value-Based Care?
However, small and independent practices can overcome technological challenges, including excessive costs, through outsourcing. Black Book researchers projected medical business office outsourcing to grow by 30 percent in the next year among practices with 25 physicians or fewer.
Small practice owners are looking to outsource key healthcare revenue cycle processes, such as medical billing, to combat inefficient billing practices, high staff turnover rates, lack of health IT knowledge, the stress of financial and staff management, and declines in direct patient care.
Practice transformations take resources away from small practices
As with health IT adoption, limited investment capital can make it harder to implement practice transformations to improve healthcare revenue cycle management.
Small and independent practices tend to operate under smaller margins than their larger counterparts. Practice transformations that may put claims reimbursement or practice revenue at risk during implementation affect smaller practices more than hospitals or integrated systems that can make up the revenue difference in other service lines.
An example of practice transformation impacting small practices more than hospitals is ICD-10 implementation. CMS mandated ICD-10 implementation in October 2015, but the transition to a new coding system did not come without small practice challenges.
Linda Girgis, MD, FAAFP, a family practitioner, explained that the ICD-10 transition left CMS too busy to handle coding and claims reimbursement issues for Medicare and Medicaid in a timely manner. For her practice, the delayed responses put about 30 percent of the practice's claim reimbursement revenue at risk since that portion stemmed from CMS programs.
"They should have been the ones first prepared because they are the ones pushing to roll it out," she said in October 2015. "My biller tries to call every day. Since October 1, they have messaged that they are down due to technical difficulties so it's impossible to get through to any person there."
"Big organizations, hospitals, and groups can go a few months without 30 percent of their reimbursement coming in, but for small practices, that can be devastating," she argued.
The ICD-10 transition also demanded physician and staff attention. Girgis pointed out that an EHR glitch left problem lists in ICD-9. Two clinicians in the practices had to manually switch the problem lists to ICD-10 between patient encounters and other normal practice duties.
The practice's billers also had to adapt to new code sets, causing a delay in normal claims management processes.
However, small practices can mitigate the impact of practice transformations and health IT adoption by taking a phased approach, advised Chris Griffin, D.W. McMillan Memorial Hospital CEO and administrator, and Scott Hillman, the hospital's informatics nurse specialist in 2014.
Rather than implement a practice transformation project wholesale, the hospital started an EHR implementation initiative with a couple departments. Then, hospital leaders expanded implementation to other areas.
The phased approach to EHR implementation prevented hospital leaders from spreading staff too thin.
"Taking a well-considered approach driven by a core group of committed individuals, offering personalized training and education to nurses and physicians and spreading the project out over time will ensure any smaller organization can implement technology as effectively as its larger organization peers," they wrote.
Even for mandated practice transformations, such as ICD-10 implementation, practices should break down the project into manageable tasks and test the transformation prior to the required date.
Value-based purchasing, MACRA leading small practices to close or merge
The push toward value-based purchasing is revolutionizing the way healthcare providers in organizations of all sizes get paid. The transition is driving healthcare organizations to restructure revenue cycle management to include a myriad of new capabilities, such as data analytics, quality and cost performance monitoring, and care standardization.
But small and independent practices are falling behind with value-based purchasing implementation. About 90 percent of these practices stated in the Black Book survey that they are not prepared financially or technically for value-based purchasing challenges.
The lack of readiness with value-based purchasing implementation among small and independent practices may lead to closures or increased healthcare merger activity. A 2016 Deloitte survey showed that 58 percent of providers are considering joining a larger healthcare organization to reduce individual physician risk under alternative payment models.
The federal government's attempt to accelerate value-based purchasing implementation through MACRA may also push more practices to merge with larger organizations, the survey added. Nearly 80 percent of respondents projected MACRA to drive providers to merge with bigger organizations and networks due to financial pressures.
The Government Accountability Office (GAO) also found in a December 2016 report that small practices faced unique challenges with value-based purchasing implementation. The federal watchdog reported that limited financial resources, a lack of interoperable health IT systems, and misaligned quality measures hindered practices from participating in value-based purchasing.
Researchers emphasized that small practices lacked large capital investments and staff to implement necessary value-based purchasing capabilities. Limited resources made it even more difficult for the practices to accept any form of downside financial risk.
Vendors and payers also tended to favor large healthcare organizations, leaving small practices to fend for themselves with technology and data access, the report stated.
CMS acknowledged the challenges small practices experienced with value-based purchasing adoption in its recent MACRA implementation rules. Notably, agency leaders relaxed MACRA implementation timelines.
The federal agency unveiled a "Pick Your Pace" MACRA attestation program in September 2016 that allows eligible clinicians to report data on just one measure under the Merit-Based Incentive Payment System (MIPS) to avoid a negative Medicare payment adjustment in 2019.
The ramp up plan for MACRA attestation may also continue into 2018 under a newly proposed 2018 MACRA implementation rule.
The recently proposed rule would also establish virtual groups for MIPS reporting. The groups of solo practitioners and groups of ten or fewer eligible clinicians would partner virtually to participate in MIPS and leverage each clinician's strengths and tools to earn scores as a group.
In addition, CMS set aside $100 million in February 2017 to train and educate Medicare physicians working in small practices on MACRA implementation. The federal agency also promised an additional $80 million in small practice assistance over the next four years.
Small and independent practices may experience unique healthcare revenue cycle management challenges because of their size. However, engaging in value-based purchasing or health IT implementation is still feasible for these facilities.
Practice owners should consider a piecemeal implementation of major projects and take advantage of government assistance to remain independent.