3 Strategies to Decrease Low-Value Care, Healthcare Costs
The low-value care problem is driving wasteful spending and jeopardizing value-based payments, but using guidelines, clinical decision support, and patient engagement can help.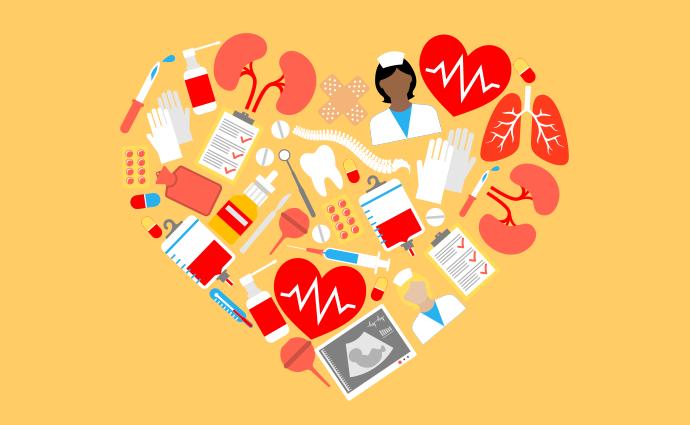 Source: Thinkstock
- Low-value care, or care for which the potential harm outweighs the possible benefits or there are little to no benefits, is unnecessarily driving up already high healthcare costs and putting providers at risk under value-based reimbursement models.
The Institute of Medicine estimated that $765 billion of the $2.6 trillion spent on healthcare in 2013 was spent on low value-care, excess administration, and healthcare fraud.
Low-value care was driving the bulk of wasteful healthcare spending, a recent study of claims in Virginia found. In 2014, providers in the state ordered 5.4 million services that were considered low-value by several industry groups, campaigns, and clinical guidelines. The low-value services resulted in over $586 million, or $9.09 per beneficiary per month, in wasteful spending in Virginia alone.
And the low-value care problem is not getting any better, according to recent research. A recent survey showed that about 65 percent of physicians agreed that up to 30 percent of medical care is unnecessary, and another 27 percent thought up to 45 percent was unnecessary.
The physicians attributed the low-value care to fee-for-service reimbursement. Fee-for-service incentivizes providers to perform more care regardless of its value to maximize revenue.
READ MORE: Preparing the Healthcare Revenue Cycle for Value-Based Care
However, this mindset could jeopardize value-based reimbursement as providers transition to alternative payment models. Value-based reimbursement arrangements require providers to deliver the most cost-efficient, high-quality care possible. Providers who achieve this goal earn incentive or higher payments.
As value-based reimbursement takes over the healthcare payment landscape, low-value care reduction should be a priority, explained Scott Weingarten, MD, MPH, Senior Vice President and Chief Clinical Transformation Officer at Cedars-Sinai Medical Center.
"According to the literature and the information we can find, if we're really going to make a substantial leap forward in our efforts to both improve quality of care and affordability of care, we have to focus on reducing low-value care," he recently told RevCycleIntelligence.com.
To reduce healthcare spending on low-value care and maximize value-based reimbursement, provider organizations should distribute nationally recognized care standards to providers, implement clinical decision support tools, and improve patient engagement.
Relying on clinical guidelines and care standards
Defining low-value care is a top challenge for avoiding unnecessary healthcare services. From patient and clinician preferences to clinical nuances and cost-benefit analyses, identifying specific services that qualify as low-value is difficult for already busy providers and department heads.
READ MORE: PCP Awareness of Healthcare Costs Cuts Low-Value Resource Use
Fortunately, several industry groups have developed resources and clinical guidelines that define low-value care and offer strategies for clinicians to reduce their use of specific services.
One of the most recognizable and successful campaigns targeting low-value care is the American Board of Internal Medicine (ABIM) Foundation's Choosing Wisely initiative. ABIM designed Choosing Wisely to spur a national discussion about preventing unnecessary tests and treatments.
The campaign aggregates recommendations from industry experts on how to reduce low-value care and distributes that information to clinicians and patients.
Since its launch in 2010, the campaign has grown from just nine medical societies and 44 recommendations to 80 medical societies and 500 recommendations for clinicians and patients.
The Choosing Wisely campaign is driving down low-value care use. A 2016 Journal of the American Board of Family Medicine study found that the campaign was more effective at decreasing low-value care than patient-centered medical home certification status, value-based insurance participation, and accountable care organization participation.
READ MORE: Managing Healthcare Costs, Data Analytics Top C-Suite Priorities
Providers who are aware of Choosing Wisely also reported lower rates of low-value care, researchers added.
Building on the Choosing Wisely campaign, Value-Based Insurance Design (VBID) Health created a multi-stakeholder initiative called the Task Force on Low-Value Care in 2017. The task force developed a "top five" list of services that should not be purchased because of their low-value. The services include:
• Diagnostic testing and imaging for low-risk patients before low-risk surgery

• Vitamin D screening

• Prostate-specific antigen screening in men 75 years or older

• Acute low-back pain imaging for the first six weeks after symptoms occur unless clinical warning signs emerge

• Expensive branded prescription drug use if generics with identical active ingredients are available
The American Hospital Association (AHA) also released a list of low-value services that clinicians should reconsider and discuss with patients, including inpatient blood management, antibiotic prescription, inpatient admissions for ambulatory-sensitive conditions (e.g., lower back pain, asthma, and uncomplicated pneumonia), elective percutaneous coronary intervention, and ICU stay for imminently terminal illness.
The industry group also advised hospitals and health systems to develop quality measures that track the use of these and other low-value services.
Provider organizations should use these resources and clinical guidelines to create policies that reduce low-value care and pinpoint specific services that providers should review prior to ordering.
Using clinical decision support tools
Giving clinicians resources at the point-of-care is key to avoiding low-value services. Provider organizations may have policies and resources in place to educate clinicians on care value. But when clinicians are in front of a patient, making the decision to avoid low-value care services can be difficult, especially when patients ask for those services.
To remind clinicians to reconsider certain services and discuss high-value treatment options with patients, Cedars-Sinai Medical Center implemented a clinical decision support tool in its EHR system.
"What we do is integrate information defining low-value care into electronic health records as clinical decision support," Weingarten explained. "We remind providers when they're about to do something or order a test or treatment which the sub-specialty societies or peer-reviewed literature would suggest is low-value care. We provide the clinicians with evidence in real time."
Clinicians can then use their judgment to determine if a test or order is the right option for the patient in front of them. Allowing clinicians to make that decision is crucial, Weingarten added. What may be a low-value service for one patient may not be for another.
"For example, let's say you're a provider and you're about to give what's called a Benzodiazepine to an older patient, let's say a patient who's 90-years-old," he elaborated. "Benzodiazepines are drugs such as Valium, Ambien, and Ativan. That is low-value care because, on one hand, the patient may have insomnia, but on the other hand, Benzodiazepines may increase that older patient's chance of falling, having a hip fracture, being hospitalized, and dying. So, we alert the provider in real-time about the evidence."
The tool at Cedars-Sinai also signals clinicians to discuss higher value treatment options with patients.
"We also allow the provider to print material from Consumer Reports to hand to the patient because the 90-year-old patient might say, 'I understand that Benzodiazepines aren't safe. But I can't sleep and that's a concern. What can I do instead?' The Consumer Reports provides 'do instead' information or other types of sleep hygiene that are safer," he said.
After four years of clinical decision support implementation, Weingarten observed a noticeable increase in canceled orders and provider knowledge about low-value care.
Increasing patient engagement
Provider organizations should also improve patient engagement and the clinician-patient relationship to effectively reduce low-value care.
Patient requests and perception of healthcare significantly contribute to the use of low-value services, physicians in a recent PlosONE survey reported. About 59 percent of physicians said that patient pressure led to overtreatment, and the belief that more healthcare is better care was a key factor contributing to low-value care services.
Failing to live up to patient expectations threatens to reduce patient satisfaction scores and lead to malpractice lawsuits, respondents continued.
Provider organizations can address patient misconceptions while improving satisfaction by targeting the clinician-patient relationship, physicians and industry experts in a recent Journal of Hospital Medicine report advised.
Their examination of low-value resource use showed that this relationship was the "nexus through which drivers of overuse exert influence," and hospital efforts that focused on physician and medical educators, rather than the relationship, had limited impact.
While clinician attributes, patient experience, practice environment, and other factors contributed to low-value resource use, the factors all culminated in the clinician-patient interaction. Therefore, addressing how clinicians and patients interact at the point-of-care will more effectively reduce overuse.
To improve the relationship and patient engagement, the AHA recommended increased communication via telephone and email. More frequent communication can help providers and patients choose the most appropriate treatment while reducing utilization and costs.
Clinicians should also understand what a patient wants from her healthcare experience and interactions with providers to improve shared decision-making and patient engagement, Baylor College of Medicine researcher J.S. Blumenthal-Barby explained.
"Patients should be asked what role they want to play or what model they prefer," she said. "More research is needed to identify patients whose preference for low involvement is authentic — in other words, on when to 'nudge' patients towards more involvement."
Providers should start by having patients complete values clarification exercises.
"Creating a social norm that this is acceptable ('normative messaging') is imperative," she said. "All of these initiatives work to create a '2-way street' between patients and providers."
Low-value care is an ongoing problem for provider organizations. Not only does low-value resource use result in wasteful spending, but unnecessary care and costs will jeopardize reimbursement as organizations move away from fee-for-service.
Providers are no longer incentivized to provide more care, but patient perception, technology, and workflow have yet to catch up. To support organizations as they aim to reduce low-value care, leaders should focus on distributing and adhering to clinical guidelines, implementing health IT tools that educate providers, and increasing patient engagement.