4 Value-Based Care Models Demanding New Long-Term Focus
"Think of Next Gen Model like the second generation iPhone. There will be progress, setbacks, and we will continue to improve."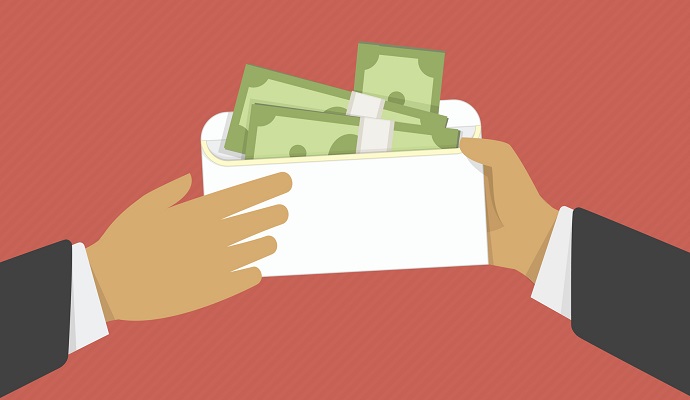 - Value-based care models are taking over the healthcare industry. Providers are struggling to stay ahead of the reimbursement curve, some smiling more than others when they consider where their ROI currently sits. The transition away from traditional, fee-for-service models into a world where value reigns supreme and incentives fuel the revenue cycle fire is underway.
Here is a brief summary and review of top 4 value-based care models that will likely be particularly hot topics for healthcare providers as the year unfolds, and well beyond.
The accountable care organization
ACOs – groups of doctors, hospitals, and healthcare providers that provide Medicare beneficiaries with high quality, coordinated fee-for-service care – are here to stay.
The Centers for Medicare & Medicaid Services (CMS) recently announced 121 new Medicare ACO participants.
READ MORE: AMGA President, CEO Donald W. Fisher, PhD, Passes at 71
There are now 475 ACOs nationwide with 30,000 physicians onboard. This includes 21 new Next Generation ACOs.
There are now nearly 9 million Medicare fee-for-service beneficiaries. 49 states and the District of Columbia now represent an ACO.
"My read of this news is that in 2016, we will not only have more ACOs, we will have better ACOs, said Andy Slavitt, CMS's Acting Administrator, at the J.P. Morgan Healthcare Conference earlier this week.
"Many have wondered whether ACOs would succeed or would end up in the dustbin of healthcare's three-letter acronyms."
"Think of Next Gen Model like the second generation iPhone. There will be progress, setbacks, and we will continue to improve."
READ MORE: House Reps Address Physician Shortage in Medicare Residency Bill
The patient-centered medical home
A PCMH, although arguably similar to an ACO in terms of its value-based focus, stands on its own. Perhaps consider them more like sisters than twins.
Healthcare providers working under the PCMH care delivery umbrella deliver treatment for patients in collaboration with a primary care physician. Providers' primary goal is ensure that the care delivered is both logical and essential.
PCMHs reportedly reduce costs through advanced care coordination efforts and streamlined data exchange.
Colorado's Multi-Payer PCMH Pilot saw a drop in emergency department visits by 15 percent. It additionally saw an 18 percent dip in inpatient admissions. This was purportedly all achieved while maintaining strong ROI levels – 4.5 dollars per each $1 spent.
READ MORE: NAM Advises Leaders to Prioritize Value-Based Purchasing Reform
Another Maryland-based PCMH program saved close to $100 million and saw a 10 percent quality spike within a one-year timeframe.
Making the PCMH switch is reportedly a bit of work, however. Upkeep, for one thing, reportedly tops $8,000 a month.
"The medical home is a really resource-intensive model, stated Michael Meucci, Director of Transformation and Improvement at Arcadia Healthcare Solutions.
"You go from having a physician who has a one-on-one relationship to a patient to a team-based model where a team has a relationship with the patient."
"As a community health center, it really changes things to emphasize the patient-centered aspect of care," asserted Carol Mensch, MSN RN-BC, Performance Improvement Coordinator at ChesPenn Health Services.
Nonetheless, the ACO-PCMH connection rings true; PCMHs may cultivate accountable care, which helps ease the burden of chronic disease management and costly yet preventable hospital readmissions.
Pay-for-performance
Medicare pay-for-performance incentives were under fire last September for not being worth the risk. Are pay-for-performance benefits still worth the risk?
"The evidence is surprisingly slim. A few small, randomized, controlled trials in outpatient settings have shown improvement on surrogate measures, but most have found no improvement, and none have demonstrated reductions in death or disability rates," stated David U. Himmelstein, MD, FACP and Steffie Woolhandler, MD, MPH, FACP, both Lecturers in Medicine at Harvard Medical School.
"Medicare's pay-for-performance program, which does not adjust for patients' socioeconomic status, assumes that bonuses and penalties will prod substandard providers to improve or see their patients migrate to higher-quality options."
"However, when quality problems are due to a hospital's financial distress and patients cannot go elsewhere, penalizing low scorers may well punish patients and exacerbate quality disparities. Prescribing a starvation diet for safety-net hospitals that are strapped for cash and are quality challenged makes no sense unless the goal is to close them."
The number of total business that adapt to pay-for-performance ways is projected to reach 18 percent in the next several years, according to 2014 research from McKesson Health Solutions.
Healthcare providers utilizing a variety of reimbursement models in tune with pay-for-performance initiatives will allegedly hit 21 percent, also within the next few years.
Bundled payments
A bundled payment is defined as a singular (i.e. bundled) payment generated from hospitals, physicians, and post-acute care providers. Payment is administered for services that are tied to a specific care episode.
"The first care setting after discharge from a general acute-care hospital is a major driver of both the clinical pathway the patient will follow and the overall Medicare payment for that episode of care," stated the American Hospital Association in a statement before the Health Subcommittee of the Committee on Energy and Commerce of the House of Representatives.
"Thus, bundled payment arrangements present many opportunities to re-tool the types and mix of post-acute care, and materially improve patient care and lower costs. Such efforts may include more standardized hospital discharge practices and post-hospitalization protocols for medical, rehabilitation and other post-acute care services."
"Through the Bundled Payments initiative, providers have great flexibility in selecting conditions to bundle, developing the health care delivery structure, and determining how payments will be allocated among participating providers," CMS stated.