41% of Providers, Payers Adopt Value-Based Care Reimbursement
Along with value-based care reimbursement, involving other healthcare settings in patient engagement could be beneficial for reducing costs.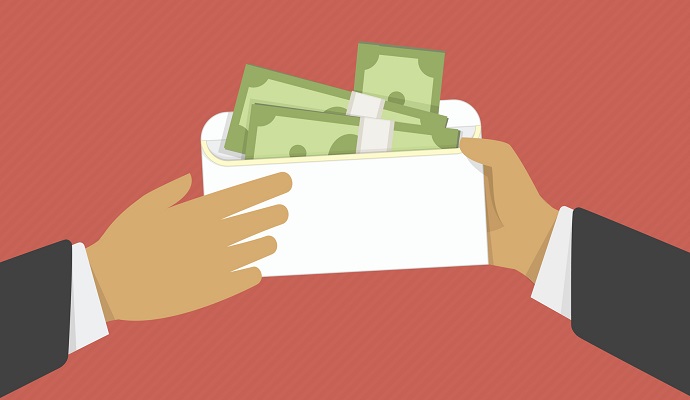 With the push from private and commercial health payers along with federal agencies to adopt value-based care reimbursement strategies, many more healthcare providers seem to have begun contracting through pay-for-performance arrangements. A survey from the Health Care Transformation Task Force shows that 41 percent of its provider and payer members have implemented value-based care reimbursement toward the end of 2015.
This is a rise from the 30 percent of members who had adopted value-based care protocols in 2014. Out of all healthcare providers surveyed, 42 percent stated that more of their revenue was in the form of value-based care reimbursement. Out of all payers polled by the Health Care Transformation Task Force, 38 percent were contracting through value-based care arrangements.
According to the Health Care Transformation Task Force, the definition of value-based care reimbursement is to "successfully incentivize and hold providers accountable for the total cost, patient experience and quality of care for a population of patients, either across an entire population over the course of a year or during a defined episode that spans multiple sites of care."
The type of payment arrangements included in the survey were healthcare bundled payments, global budgets, and shared savings. The survey included questions regarding what percentage of the healthcare systems' business was in the form of bundled payments, shared savings, or global budgets. This included the percentage of a health plan's membership, the total services using value-based reimbursement, and the revenue that an organization makes through pay-for-performance contracts.
"This substantial progress toward our goal demonstrates the Task Force members' commitment to accelerating the transformation to a value-based payment models that improve care and lower costs," Task Force Executive Director Jeff Micklos said in a public statement. "While much work remains, Task Force members have built momentum over the past year that sets a positive tone as they move toward the goal of 75 percent in Triple Aim-based, value-based care arrangements by 2020."
Starting as early as January 2016, the Centers for Medicare & Medicaid Services (CMS) were able to bring 30 percent of their Medicare payment contracts toward an alternative payment arrangement. Clearly, this has translated to hospitals and other medical providers adopting more value-based care reimbursement protocols.
Even though a large number of healthcare providers have focused their efforts on transitioning to value-based care payment systems, it seems that the revenue of physicians has only increased in recent years. The 2016 Physician Inpatient/Outpatient Revenue Survey from Merritt-Hawkins illustrates that the average net annual revenue rate has grown among all physicians over the last three years from 2013's $1,448,458 to this year's revenue of $1,560,688.
For specialists, the average net annual revenue was $1,424,917 in 2013 and has risen to $1,607,750 in 2016. The only area in which the revenue rate dropped was in primary care practices. In 2013, primary care physicians made an average yearly revenue of $1,566,165 and this number has dropped to $1,402,268 over the last three years.
Despite the fact that private and public payers are pushing forward pay-for-performance contracts and looking to lower healthcare spending, hospitals and physicians are still exhibiting revenue growth in 2016. Forbes reports that moving medical care away from the hospital setting to less expensive avenues could stimulate a real decrease in healthcare spending.
Along with value-based care reimbursement, involving other healthcare settings in patient engagement could be beneficial for reducing costs. It seems that moving the healthcare industry to adopt value-based care and bring greater focus to population health management has not been as successful as hoped in minimizing spending.
"We are doing a better job with value-based care, bundled payment, medical homes or whatever model is in use, but the demand for healthcare services and utilization is up across the country," Travis Singleton, Senior Vice President of MerrittHawkins, a subsidiary of AMN Healthcare, told the news source. "The volume is just a level that we have never seen."
A major reason for the rise in revenue found in the Merritt-Hawkins survey could be due to the Affordable Care Act's individual mandate requiring Americans to have health coverage. An extra 20 million Americans are currently insured under the ACA, which could have brought more consumers to seek medical assistance.
The state of Texas, for example, has had a significant increase in the number of people purchasing health insurance while about four percent less had trouble paying medical bills in 2015 compared to 2013, according to a study stemming from Rice University's Baker Institute for Public Policy and the Episcopal Health Foundation (EHF).
"There was a very weak individual market in Texas before the Affordable Care Act. While one million of those who bought Marketplace plans in 2015 were not necessarily uninsured previously, a chunk of them were," Elena Marks, EHF's president and CEO, told HealthPayerIntelligence.com.
It's necessary for the healthcare industry to work toward reducing medical spending and ensure revenue does not increase significantly in order for the everyday consumer to be able to afford health coverage and medical care access in the future.
Image Credits: Merritt-Hawkins
-