41% of Rural Hospitals Operating with Negative Margins
Researchers suggest that the rural hospital safety net may be unraveling as declining operating margins force some facilities to close.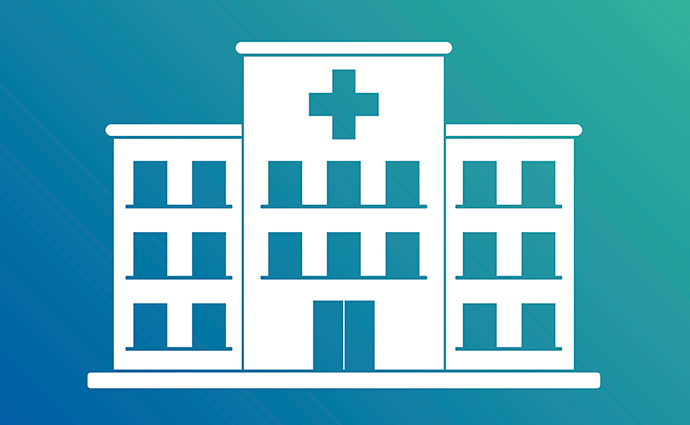 Source: Thinkstock
- Approximately 41 percent of rural hospitals faced negative operating margins in 2016, a recent Chartis Group and iVantage Health Analytics study of over 2,100 rural hospitals revealed.
Researchers added that rural hospitals located in states that elected not to implement a Medicaid expansion program operated with lower margins compared to their peers in expansion stated.
Source: The Chartis Group and iVantage Health Analytics
With declining operating margins, 80 rural hospitals have closed since 2010, the study added.
Researchers stated that the large portion of rural hospitals facing negative operating margins indicates that the rural health safety net may be unraveling because of financial pressures. Rural hospitals are facing revenue cycle challenges due to the following factors:
READ MORE: What Is Healthcare Revenue Cycle Management?
• Higher rates of uninsured patients and payer mix relying on public payers with lower claims reimbursement rates

• Cost-based Medicare reimbursement models designed for rural hospitals

• Increased rates of patients seeking care outside of rural setting

• Lower employment rates and related availability of employer-sponsored health coverage

READ MORE: How a Rural Hospital Used Health IT, EHR to Stay Independent

• Tighter payer-negotiated rates

• Shortage of primary care providers

• Worse population health and health disparities
In particular, the study confirmed that rural hospitals serve greater proportions of populations that are socioeconomically disadvantaged and suffer from multiple health disparities, leading to worse health outcomes and higher healthcare costs overall.
READ MORE: CMS: Rural Healthcare Faces Hospital Revenue Cycle Challenges
Rural hospitals overwhelmingly treated more patients over 65 years old, who were veterans, experienced childhood poverty, and suffered from diabetes. Their patients were also more likely to face premature death and increased childhood mortality rates.
Source: The Chartis Group and iVantage Health Analytics
Despite the prevalence of disease burden and high-risk patient populations, rural hospitals did not have an adequate supply of physicians to support appropriate patient access to care, the study continued.
The patient-to-primary care provider ratio in rural locations was 39.8 physicians per 100,000 individuals versus a ratio of 53.3 physicians per 100,000 individuals in non-rural areas.
Source: The Chartis Group and iVantage Health Analytics
Consequently, about 85 percent of rural counties were considered primary care Health Professional Shortage Areas, according to a cited WWAMI Rural Health Researcher Center report.
The patient populations served by rural hospitals and limited care access increased financial pressures on the facilities, especially as the healthcare industry focused on reducing hospital costs. The move to value-based reimbursement models emphasizes healthcare cost reductions and management.
The industry as a whole should aim to reduce healthcare costs by 5 to 6 percent and reach a five-year goal of 25 to 30 percent cost reduction, a health governance expert recommended at the 2015 American Hospital Association Rural Health Care Leadership Conference.
However, decreasing costs and sustaining reductions may be more challenging for rural hospitals operating with razor-thin margins.
In particular, critical access hospitals may find it especially difficult because of their Medicare reimbursement arrangement, the study added. The facilities currently receive cost-based reimbursement from Medicare to ensure facilities maintain patient access to crucial healthcare services in markets that do not support those services because of low patient volumes.
However, critical access hospitals are not incentivized to lower their healthcare costs under cost-based Medicare reimbursement models.
Critical access hospitals also faced challenges with reducing their costs via alternative payment models. Many models, such as accountable care organizations (ACOs), include competing financial incentives for rural hospitals, resulting in limited participation.
"In capitated payment environments, it can become challenging to work across the continuum of care for rural providers that may have inflated cost structures to maintain access to low volume services," researchers wrote. "For ACOs that need to better manage costs across the continuum of care, patients may be redirected away from rural access points."
Additionally, the study showed that rural hospitals experienced trouble decreasing their healthcare costs in 2017 because of patient bad debt.
"Between 2012 and 2015, rural hospitals have absorbed a reduction in reimbursable bad debt, dropping from 100 percent to 65 percent," the study stated. "This 35 percent decrease for what is often referred to as charity care, has been one of the key factors negatively impacting the financial performance of rural providers."
Rural hospitals in states that chose not to launch a Medicaid expansion program saw greater patient bad debt. Under Medicaid expansion programs, more individuals who would have sought charity care services gained coverage for the services.
High-deductible health plans in the commercial health plan markets also exacerbated patient bad debt at rural hospitals. Hospitals in the study reported that providers were unable to collect full patient financial responsibility in a timely fashion because their patients incurred greater out-of-pocket costs under the plans.
Recent research from TransUnion Health found that about 68 percent of patients with medical bills $500 or less did not fully pay their balance to hospitals in 2016. The number of patients neglecting to fully pay their financial responsibility increased from 53 percent in 2015.
Patient collection rates also significantly dropped as patients owed more in out-of-pocket costs under high-deductible health plans. Collections rates for patient accounts with balances over $5,000 were four times lower than collection rates for patient accounts with low-deductible health plans, a recent Crowe Horwath study uncovered.
To improve rural hospital operating margins, researchers advised policymakers to back the Graves-Loebsack Save Rural Hospitals Act. The bill that was introduced in the House of Representatives in 2015 aimed to address rural hospital revenue cycle challenges by building the Community Outpatient Hospital Program. The bill included the following payment structures:
• 105 percent of reasonable costs reimbursed

• 100 percent of bad debt reimbursed

• Exemption from 2 percent sequestration of payments
Under the Community Outpatient Hospital Program, policymakers intended to preserve emergency and outpatient care for rural communities. The reimbursement structure would also recoup about $5.4 billion in lost Medicare reimbursement among rural hospitals over a ten-year period.
House Representatives never voted on the bill in 2015. However, Congressmen Sam Graves (R-MO) and Dave Loebsack (D-IA) announced their intentions to reintroduce the bill in June 2017.