5 Rural Hospitals Take on All-Payer Global Budgets to Boost Care
Pennsylvania Rural Health Model leaders identified the first rural hospitals and payers to start using all-payer global budgets to improve care and hospital spending.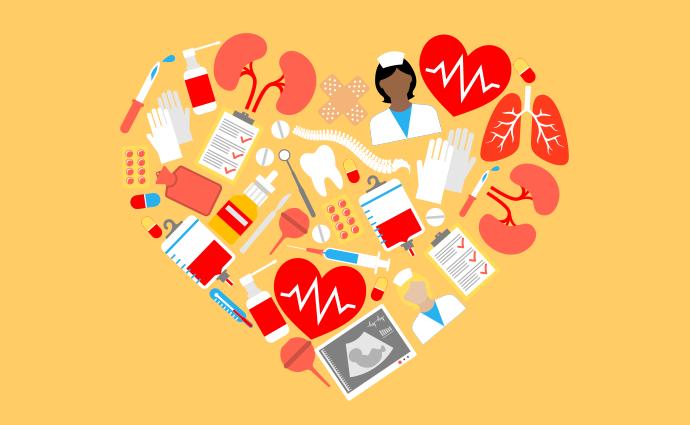 Source: Thinkstock
- Pennsylvania Governor Tom Wolf recently tapped the first five hospitals and five payers to participate in a new alternative payment model from the CMS Innovation Center that uses all-payer global budgets to support rural hospital transformation.
Barnes-Kasson Hospital, Endless Mountains Health System, Geisinger Jersey Shore Hospital, University of Pittsburgh Medical Center (UPMC) Kane Hospital, and Wayne Memorial Hospital are the first provider participants of the Pennsylvania Rural Health Model.
Gateway, Geisinger, Highmark, and UPMC will be the first private payers to participate alongside the state's Medicaid program.
CMS and the state intend to include a total of 30 hospitals over the course of the six-year model.
"The Rural Health Model is a transformative step that changes the financial model for hospitals in rural areas," the state's Health Secretary Rachel Levine, MD, said in an official press release. "The model will help ensure that rural hospitals, which are often an economic driver in rural areas, stay open, that jobs stay local and that sustainable access to healthcare is available to residents living in rural areas. This is a step that will help achieve financial stability for these facilities."
READ MORE: Overcoming Rural Hospital Revenue Cycle Management Challenges
CMS announced the Pennsylvania Rural Health Model in January 2017. Under the model, the agency plans to work with Pennsylvania's Health Department and local private payers to test if the "predictable nature" of fixed payments will help rural hospitals invest in care quality improvements and preventative care. The model aims to reduce hospital spending across all payers in the state.
Providers participating the model also have to establish a Rural Hospital Transformation Plan. The plans detail how the rural hospitals plan to invest in care quality improvements and preventative care, get support from community stakeholders, and tailor services to meet the needs of their community.
The alternative payment model intends to help rural hospitals shift to value-based care and reimbursement without jeopardizing their financial position.
One-in-five rural hospitals is at high risk of closing based on their current financial standing, a recent Navigant analysis found. Researchers blame low rural population growth, payer mix degradation, and inpatient volume declines for the elevated closure risk.
But the shift away from fee-for-service may not be helping rural hospitals.
READ MORE: Rural, Small Practice MIPS Performance Lagged Behind Large Peers
Rural hospitals do not have the capital to invest in innovative technologies or service lines that align with value-based reimbursement models, a recent Office of Inspector General (OIG) report showed. Initial and ongoing value-based care investments can total thousands, if not millions, which most rural hospitals do not have.
Additionally, small, dispersed populations can impede population health management efforts that are key to alternative payment model success.
CMS needs to design alternative payment models with rural hospitals in mind, the American Hospital Association (AHA) recently argued. Existing models are transforming how healthcare is delivered and paid for, but many new models exclude rural hospitals or do not address the unique challenges of rural healthcare.
"New rural models need to be developed and those currently being tested by the Centers for Medicare & Medicaid Services (CMS) need to be evaluated for success, and if appropriate, expanded and extended," the association wrote in its 2019 Rural Advocacy Agenda.
The AHA has previously supported global budget payments for rural communities. Fixed payments, like the ones used in the Pennsylvania Rural Health Model, give providers the flexibility to deliver tailored care to their community and the financial security of knowing how much they will be paid regardless of the service.
READ MORE: Top 4 Rural Hospital Challenges with Revenue Cycle Management
The first provider participants expressed similar support for the new payment model.
"Barnes-Kasson, like many small rural hospitals, has been financially struggling for years trying to operate under the instability of a fee-for-service, pay-as-you-provide care system that does not support essential community health services in a low volume environment," Sara F. Adornato, CEO of the hospital told RevCycleIntelligence.com.
"The Rural Health Model is giving rural hospitals like Barnes the opportunity to stabilize revenues under a set, predictable global budget while participating in a transformative effort to take a new, innovative look at what healthcare could be and should be in a rural community."
Tammy Anderer, PhD, MSN, CRNP, Chief Administrative Officer of Geisinger's north-central region, which includes Jersey Shore, agreed.
"Rural communities deserve access to excellent healthcare," she stated "This model allows us to make new investments in patient care and introduce new care models that focus on the needs of our patients and communities. This includes going upstream and looking at community health problems and identifying ways to address these issues."
As part of the model, the hospital has already started to identify strategies to address their community's top health problems, including diabetes, frequent emergency department utilization, and heart and lung diseases.
The alternative payment model will also help rural hospitals address social determinants of health, which may be responsible for up to 90 percent of an individual's long-term health.
"Pennsylvania continues to incentivize paying for healthcare services based on quality and outcomes across our Medicaid system, a shift that is important for encouraging health innovation and improved patient outcomes," Johanna Fabian-Marks, Pennsylvania's Department of Health Chief of Staff, stated in the announcement. "This global budget model will incorporate whole-person care, social determinants of health, and long-term outcomes and keep our rural populations healthy and help rural hospitals thrive."