52% of Practices Use Various Reminders to Stop Patient No-Shows
Most practices contact their patients using calls, texts, and emails to prevent patient no-shows and protect their healthcare revenue cycle, MGMA reported.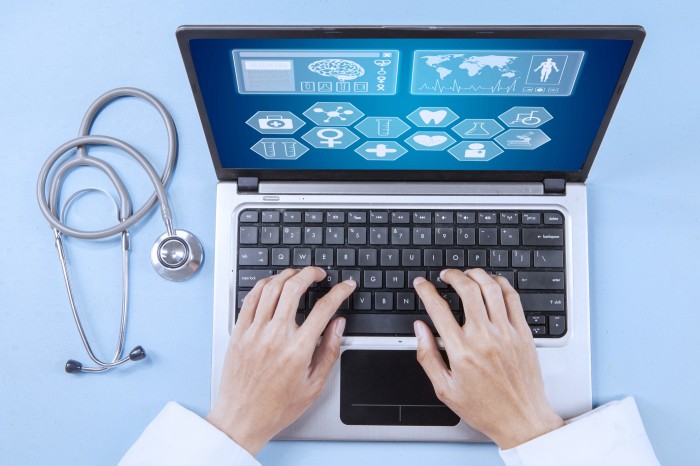 Source: Thinkstock
- To prevent patient no-shows, a recent Medical Group Management Association (MGMA) poll showed that providers are using a variety of communication methods to protect their healthcare revenue from missed appointments.
The recent survey of 1,279 healthcare stakeholders revealed that most practices are going beyond just a phone call to remind patients about upcoming appointments. About 52 percent of respondents said that their practice employs multiple communication methods to connect with their patients and prevent no-shows.
Source: MGMA
Just calling the patient, however, was still a common strategy for reminding patients about their appointments was calling them. Almost 30 percent of participants stated that their practice only contacts patients by phone to prevent no-shows.
Other less popular strategies were text message reminders with 3.67 percent of respondents and email reminders with 1.17 percent of stakeholders.
While employing just one type of communication method to stop no-shows was not the most prevalent strategy, the survey showed the majority of practices used a blend of contact strategies to ensure their revenue is not impacted by no-shows. Out of the respondents who said their practice uses a variety of communication methods, the majority reported that their practice calls, texts, and emails patients.
In addition, the poll uncovered that most practices wait until two days before the appointment to remind patients regardless of communication method. Another 25 percent stated that their practices sent reminders only one day prior to the appointment.
The poll showed that practices are working to lower patient no-show rates to protect their healthcare revenue cycle and ensure scheduling efficiency. According to MGMA's 2016 Practice Operations Report, patient no-show rates differed across specialties, but the median rate was 5 percent.
Although, neurology and general surgery had notably higher patient no-show rates with both specialties reporting 8 percent rates.
Lowering patient no-show rates is key to running a high-performing healthcare revenue cycle. A 2014 MGMA study stated that top performing practices maintained lower patient no-show rates than their peers in addition to lower operating costs and higher patient satisfaction rates.
With the 2016 report showing average patient no-show rates around 5 percent for most specialties, the 2014 study found that high-performing practices had rates around 4 percent.
The practices with lower rates were also more likely to charge a missed appointment fee, which was as much as $30.
As part of the recent poll report, MGMA explored some best practices for reducing patient no-show rates in 2017.
One MGMA member from a Florida-based healthcare consulting firm noted that measuring how long it takes for a patient to schedule an appointment is a key factor to consider when trying to reduce no-show rates.
"I found a high correlation between number of days [to get an appointment] and no shows," stated Frank Cohen, Director of Analytics at Doctors Management LLC. "The longer it took for the patients see the doctor, the higher the no-show rate."
Another factor to consider is how effective a practice's appointment notification system is at reminding patients and getting them through the doors.
"Be sure your practice management or scheduling system has the ability to contact patients to send reminders and confirm appointments," said Maryann Davis, MGMA member and a client executive at Texas-area Revenue Cycle Operations. "Whether the reminders occur by phone, text message or email, having different automated methods of reaching your patients will help decrease [no-shows] and even encourage patients to call in to schedule, so your practice's schedule is open for others."
Another MGMA member, on the other hand, contended that live phone calls are more effective at preventing no-shows.
"Maybe it makes sense, intuitively, or maybe not, but we studied it in the Boston area, and confirmed it," stated Tanya Zucconi, the Vice President of Professional Services at a Florida-based healthcare technology company. "Then we built an application that supports the team making those calls, so they call only the patients at the highest risk. The best part is, the outcomes-driven nature of the work makes both clinicians and administrators happy, and who doesn't like that ending?"
Regardless of communication method, though, another member advised practices to receive confirmation from patients that they received the remind.
"If we don't have contact information for a patient and don't try to contact them, our no-show rate is more than 10%," explained Jeffrey Rydburg, CMPE. "If we remind them of the appointment, the no-show rate drops to about 6%."
"However, if we ask them to confirm the appointment (touchtone, click, etc.), the no-show rate drops to less than 3%," he continued. "The point is don't just remind, confirm. It creates a psychological agreement between the patient and the practice."