72% of Clinicians See No Adjustment Under Value Modifier in 2018
Only 1.7 percent of clinicians who participated in the Value Modifier's final year will earn positive payment adjustments in 2018, CMS announced.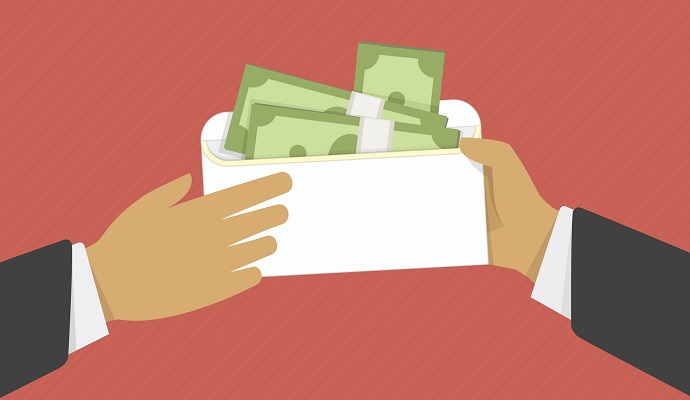 Source: Thinkstock
- An overwhelming majority of clinicians who participated in the final year of the Value-Based Payment Modifier (Value Modifier) program will receive neutral payment adjustments in 2018, according to new CMS data.
Out of over 1.1 million eligible clinicians in the Value Modifier, which was replaced by MACRA's Merit-Based Incentive Payment System (MIPS), 746,556 clinicians, or 64.8 percent, will receive a neutral adjustment to their Medicare Physician Fee Schedule payments in 2018 because of their performance from two years ago.
Another 87,841 clinicians, or 7.6 percent, will also receive neutral payment adjustments because of program changes in the 2018 Medicare Physician Fee Schedule final rule. The clinicians would have earned a downward adjustment due to performance in previous years.
Only about 1.7 percent of eligible clinicians earned upward payment adjustments in 2018, accounting for just 20,481 clinicians.
These clinicians will see their Medicare Physician Fee Schedule reimbursement increase between 6.6 and 19.9 percent based on their high performance on quality and cost measures in 2016.
READ MORE: Understanding the Value-Based Reimbursement Model Landscape
The data also revealed that 25.8 percent of eligible clinicians will find their Medicare reimbursements decline in 2018. These clinicians failed to sufficiently report quality data to the Value Modifier program in 2016.
The negative adjustment will be based on practice size. Solo physicians and clinicians in practices with nine or fewer clinicians will only face a 1 percent negative adjustment, while clinicians in groups with 10 or more clinicians will see a 2 percent negative adjustment.
While one-fourth of participating physicians and other clinicians will be penalized under the program, the percentage of providers seeing a downward adjustment is actually down 7 percentage points compared to 2017's results.
CMS noted that the decrease occurred even though the program expanded to additional clinician types, including physician assistants, nurse practitioners, clinical nurse specialists, and certified registered nurse anesthetists who are solo practitioners and clinicians in groups with two or more eligible professionals. Although, many of these clinicians were held harmless because of program rule changes.
The data showed that it is not uncommon for the majority of participating clinicians to earn neutral payment adjustments under the Value Modifier program.
READ MORE: Pay-for-Performance Strategies for Independent Physicians, Small Practices
In 2017, 61.3 percent of physicians earned a neutral payment adjustment due to performance.
About 65 percent and 72 percent saw neural payment adjustments in 2016 and 2015, respectively.
Very few participating physicians earned positive payment adjustments during the Value Modifier program's four years. Just 1.4 percent saw a positive adjustment in 2017, and 0.9 percent and 3.2 percent earned a bonus in 2016 and 2015, respectively.
Based on similar results from other pay-for-performance models, researchers recently criticized Medicare's pay-for-performance approach to value-based reimbursement. Harvard professors described Medicare pay-for-performance results as "limited and disappointing" over the past decade in a January 2018 BMJ study.
Their analysis of hospital-based pay-for-performance models showed that clinical process scores and 30- day mortality rates were not any better at hospitals that had been participating in the models for at least a decade compared to new adopters of the pay-for-performance models.
READ MORE: Best Practices for Value-Based Purchasing Implementation
Another recent study in the Annals of Internal Medicine could not link better patient outcomes to pay-for-performance programs. Researchers attributed the model's incentive payment structure to its lack of improved patient outcomes.
"Experts have suggested the importance of designing P4P [pay-for-performance] programs using the principles of behavioral economics, in which such factors as payment size, timing, and frequency are believed to have important influences on individual behavior," wrote study authors. "In healthcare, we have not found strong empirical data to help determine the most successful incentive structure."
CMS responded to criticisms and concerns with the Value Modifier and several other pay-for-performance programs by replacing the programs with MIPS. The federal agency aimed to streamline Medicare value-based reimbursement models by consolidating them under one value-based payment system.
However, some stakeholders still fear that MIPS contains the same flaws as the Value Modifier and other pay-for-performance programs. The Medicare Payment Advisory Committee recently voted to recommend repealing MIPS partly because the new program failed to resolve issues with legacy models.
The commission also expressed concerns with the small incentive payments under MIPS during the first couple years of program implementation and the large, arbitrary payment adjustments later in the program.
MIPS will adjust Medicare reimbursement up to 4 percent upward and downward in 2019 based on 2017 performance. The adjustments will increase the maximum adjustment by two percentage points each year until 2022 when the adjustment will be up to 9 percent upward and downward.
The first MIPS performance period recently ended and eligible clinicians have until March 2018 to report their quality data to the program. CMS will not adjust Medicare reimbursement based on performance until 2019.