74% of Younger Patients Underpay Patient Financial Responsibility
Providers should offer cost estimates and improve point-of-service collections to enhance patient financial responsibility collections for younger patients, a survey showed.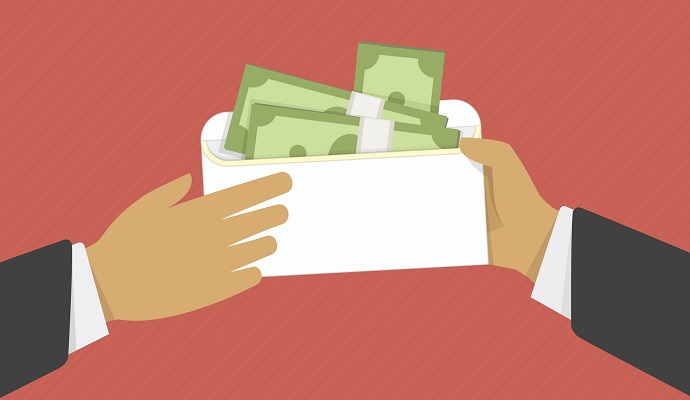 Source: Thinkstock
- Nearly three-quarters of younger individuals did not pay their patient financial responsibility in full in 2016, a recent Transunion survey found.
Millennials, or individuals between 23 and 37 years old, were significantly less likely to completely pay their patient financial responsibility. Approximately 68 percent of Gen X patients (born between 1965 and 1979) and 60 percent of Baby Boomers (born between 1946 and 1964) did not pay their medical bills in full in 2015, the survey of 1,576 consumers showed.
The number of younger patients neglecting to completely pay their patient financial responsibility is also on the rise. The percentage of underpaid medical bills for Millennials increased from 65 percent in 2014 to 68 percent in 2015.
Underpaid medical bills impact a provider's bottom line. Healthcare revenue collected directly from patients grew from less than 10 percent to 30 percent in the last decade. Providers rely more on patients to get paid as high-deductible health plans dominate the market.
"Despite these challenges, our research indicates that Millennials are indeed interested in responsibly paying their medical debts, while at the same time, healthcare providers will need to get innovative to make the payment process more manageable for Millennials."
Younger patients may be skirting their patient financial responsibility because they do not understand their health coverage. About 57 percent of younger patients reported no or limited understanding of their health insurance coverage.
Gen X and Baby Boomers felt more confident with their coverage comprehension, with one-half of Gen X and 42 percent of Baby Boomer patients reporting no or limited understanding.
Younger patients particularly did not understand high-deductible health plans. Despite dramatic growth in high-deductible health plan enrollment since the Affordable Care Act, more than one-quarter (26 percent) of younger patients stated they do not understand high-deductible health plans.
In contrast, just 17 percent of Gen X and 9 percent of Baby Boomer consumers had no understanding of the plans.
A lack of healthcare spending budget and funds also contributed to underpaid medical bills from younger patients, the survey stated. About 35 percent of Millennials do not plan or budget for healthcare spending.
Eighty percent of younger patients also do not have a health savings account to pay for patient financial responsibility.
Researchers also noted that younger individuals are less likely to have or use credit cards than Gen X consumers. Gen X consumers have almost twice as many credit cards as Millennials and younger individuals have $11,000 less in credit card balances on average than the generation before them.
Younger individuals prefer to use cash or debit cards for expenses. A lack of revolving credit and increased preference for other payment methods may increase underpaid medical bills, researchers explained.
As a result, slightly over one-half of younger patients do not feel prepared to handle healthcare costs.
However, 70 percent added that they would pay their patient financial responsibility in full if they had the funds to do so.
With most younger patients interested in paying their medical bills, providers should tailor their patient collection services for this generation of patients.
First, providers focus on point-of-service collections, researchers suggested. Younger patients are accustomed to paying for goods and services at the point-of-service, especially with debit cards and cash.
Providers can cater to this preference by providing pre-service cost estimates. Approximately 46 percent of younger patients said they would be in a better position to pay patient financial responsibility if they received a cost estimate at the point-of-service.
In addition to cost estimates, practices should offer payment options before or at the time of service.
Second, easy financing options may boost patient collections for younger patients. Millennials can obtain unsecured personal loans at a significantly higher rate than other generations. Providers can leverage this by partnering with patient loan vendors to launch a payment plan program.
Third, providers should offer digital payment methods. Payment options should be mobile- or web-based. Sixty-one percent of younger consumers pay their bills online, ACI Worldwide reported.
Yet, healthcare organizations still primarily bill their patients on paper. About 77 percent of healthcare leaders reported that their organizations still use paper-based patient billing methods, a recent MGMA and Navicure survey found.
"Healthcare providers looking to improve cash flow from Millennial patients should look for ways to encourage payments at the time of service while offering more educational tools to ensure they better understand the complex healthcare landscape," advised John Yount, Vice President for Healthcare Solutions at TransUnion. "This will not only engage them early, it will protect revenue from leakage, and provide an overall better patient experience."