85% of Hospitals to See Part B Increase Despite 340B Payment Cuts
On average, hospitals will see a 1.5 percent boost in Medicare outpatient reimbursement in 2018 despite recent 340B payments cuts, and rural hospitals will earn more, a study showed.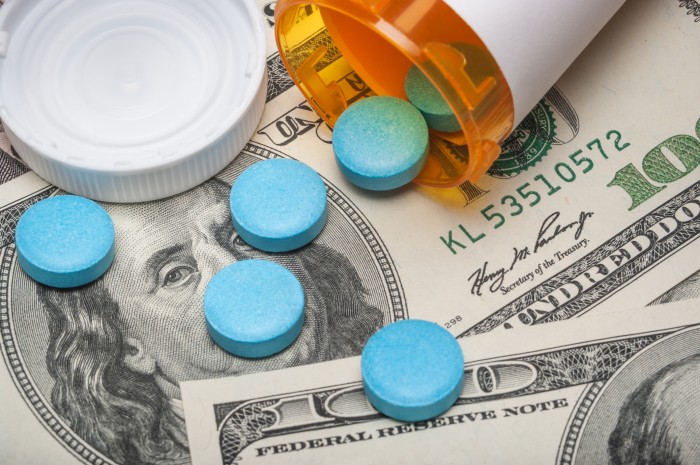 Source: Thinkstock
- EDITOR'S NOTE: This article has been updated with a statement from the American Hospital Association.
Approximately 85 percent of hospitals will receive a net increase in their total Medicare Part B reimbursements despite recent Outpatient Prospective Payment System (OPPS) changes that significantly reduced 340B payments, a new Avalere Health analysis uncovered.
Avalere researchers reported that hospitals should expect an average increase of 1.5 percent of total Part B reimbursements, according to the analysis of 2016 claims data from over 3,800 hospitals, commissioned by the Community Oncology Alliance.
Only 15 percent of organizations will face a net payment reduction. And the majority (76 percent) will see reductions less than 5 percent of their total outpatient Medicare reimbursement, researchers added.
Source: Avalere Health
READ MORE: Preparing the Healthcare Revenue Cycle for Value-Based Care
Healthcare stakeholders have been debating the Medicare OPPS reimbursement changes that took effect on Jan. 1, 2018. Among the most controversial changes was the reduction in drug payments to 340B hospitals.
The 340B Drug Pricing Program permits hospitals that treat greater proportions of low-income patients to acquire outpatient drugs from manufacturers at a discounted price. The program aims to "stretch scarce federal resources as far as possible, reaching more eligible patients and providing more comprehensive services."
Prior to the 2018 OPPS final rule, Medicare reimbursed 340B hospitals the average sales price plus 6 percent. CMS reduced the 340B drug payments to average sales price minus 23 percent for separately payable, non-pass through drugs and biologicals in the November 2017 OPPS final rule.
The new payment policy will reduce 340B hospital payments by $1.6 billion. But CMS plans to shift the savings to other parts of the OPPS.
The federal agency finalized the rule to "address recent trends of increasing drug prices, for which some of the cost burden falls to Medicare beneficiaries," the federal agency wrote in the most recent OPPS final rule.
READ MORE: The Difference Between Medicare and Medicaid Reimbursement
However, healthcare stakeholders argued that 340 drug payment reductions would prevent hospitals from serving vulnerable patients. An analysis from 340B Health found that all hospitals surveyed agreed that the payment cuts would impact their ability to deliver healthcare services to low-income and rural patients.
Another 86 percent of the hospitals stated that the reductions would impede their ability to provide clinical services that require prescription drug administration, such as infusion therapy and cancer care. Almost three-quarters also said the rule would limit their pharmacy services and the organization's capacity to deliver uncompensated care.
"For my hospital alone, implementation of this regulation would reduce our savings by $3 million a year," stated Matthew Perry, President and CEO of Genesis Healthcare System, which serves rural communities in Ohio. "This would seriously jeopardize the system's ability to serve as its community's healthcare safety net and could force it to cancel critical services such as opioid addiction treatment, cancer treatment, and behavioral health programs."
The American Hospital Association (AHA), America's Essential Hospitals, and the Association of American Medical Colleges (AAMC) even sued CMS to prevent the federal agency from enforcing the 340B payment cuts. The groups contended that the reimbursement reduction would harm care access and does not address the root cause of increasing drug spending, which is rising prescription drug rates.
But the new Avalere analysis indicates that hospitals are positioned to benefit from the OPPS changes, including the 340B payment cuts. And rural hospitals will particularly gain revenue.
READ MORE: Hospital Execs Focus on Outpatient Growth, Healthcare Costs
About 80 percent of rural hospitals will receive a net increase in 2018 OPPS reimbursement, with an average increase of 2.7 percent.
Source: Avalere Health
"Rural hospitals benefit the most from these payment changes, which effectively redistribute funds from urban hospitals and those participating in the 340B program," stated Joanna Young, Senior Director at the Washington, DC-based consulting firm.
Disproportionate Share Hospitals that received supplemental Medicare reimbursement for treating greater numbers of low-income and uninsured patients will also benefit from OPPS changes. About 55 percent of the hospitals will receive payment increases that offset the 340B drug payment cut.
The financial benefits will stem from CMS shifting savings from the 340B payment cuts to other areas of the OPPS, Avalere explained.
Additionally, the study responded to concerns that the 340B payment program incentivized participating hospitals to leverage drug discounts to generate a profit, rather than improving care for vulnerable populations.
"The Avalere analysis comes on the heels of a study published in the New England Journal of Medicine showing how hospitals have grown their 340B volume through acquisition of physician practices," said Matt Brow, the consulting firm's Executive Vice President.
The study Brow referred to showed that hospitals eligible for discounted drugs administered more drugs, increased their outpatient capacities to administer drugs, and acquired oncology practices or hired additional oncologists at hospital outpatient facilities.
"We found evidence of hospitals behaving in ways that would generate profits, by building their outpatient capacity to administer drugs," Assistant Professor in the Population Health Department at NYC School of Medicine and first author of the study Sunita Desai stated.
"But we did not see any evidence that hospitals are investing those profits in safety net clinics, expanding access to care for low-income Medicare patients or improving mortality in their local communities as the program intends," she added.
But the recent Medicare reimbursement changes "reduce the financial benefit of 340B drugs to hospitals while increasing overall hospital payments and reducing beneficiary costs," Brow explained.
For example, if a 340B-acquired drug had an average manufacturing price of $900, an average sales price of $905, and a 340B ceiling price of $692.10, hospital profits would drop from $251.82 under the old OPPS methodology to $1.94 under the new reimbursement method.
Avelere noted that the example did not reflect payment for a specific drug, nor did it account for premiums or other payments. Hospitals also tend to negotiate discounts higher than the 340B ceiling price.
The analysis adds to the debate surrounding the 340B payment cuts. Industry groups, like the AHA and America's Essential Hospitals, intend to continue their efforts to prevent 340B payment cuts, while other stakeholders continue to argue that the program and the OPPS needs to be more transparent to ensure hospitals are appropriately paid for delivering high-value care.
Updated 1/30: In response to the study, the AHA's Executive Vice President Tom Nickels issued the following statement via email:
Today's Avalere study is an attempt to again justify the industry's agenda to misdirect and mislead. It is yet another attempt to distract policymakers from the real issues impacting the affordability of health care in America. The study focuses on only selective measures to conclude that CMS's policy reduces patients' costs, when in actuality, it has increased co-payments for 97 percent of Medicare patients being treated at 340B hospitals. Avalere also fails to mention that one of the main drivers of increases in patients' costs are the skyrocketing cost of pharmaceuticals. In addition, in determining the number of hospitals that will see net payment increases, the study absurdly conflates the hospital inflation adjustment required by law with the 340B payment changes.

Perhaps more importantly, Avalere completely misses the point: CMS's nearly 30 percent payment reduction for 340B drugs is unlawful and in excess of their authority under the law. The dramatic reduction to 340B drug payments is not permitted by the Medicare statute and the agency cannot concoct its own reimbursement rules that effectively eviscerate the benefits and intent of the 340B program. That's why we continue to pursue our legislative and legal strategies, and expect to prevail in holding the agency accountable for its overstepping.