A Holistic View of the Patient Enables Risk-Based ACO Success
Implementing an enterprise data warehouse enabled Millennium Physician Group to give providers a holistic view of their patients, resulting in ACO success and shared savings.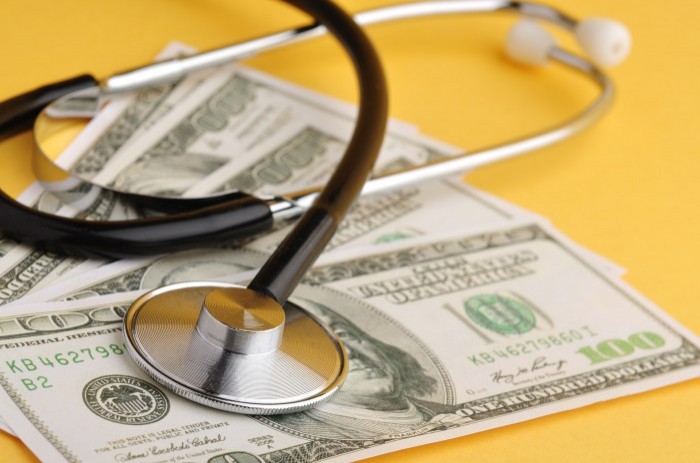 Source: Thinkstock
- Giving providers a holistic view of the patient resulted in accountable care organization (ACO) success for a risk-based organization in southern Florida, which earned a place on the list of ACOs achieving the greatest shared savings in the Medicare Shared Savings Program (MSSP) in 2016.
Millennium Physician Group's Track 3 MSSP ACO earned an impressive $18.5 million in shared savings while managing two other non-risk-based MSSP and four commercial organizations.
But the independent physician group may not have realized cost savings without the help of an enterprise data warehouse and population health management platform that gathered and presented data to providers from across the care continuum.
"We could start really understanding the holistic view of the patient and that is instrumental in any type of risk-based contract," Jeffrey Nelson, Millennium Physician Group's Chief Information Officer, recently explained to RevCycleIntelligence.com. "That's really what risk-based and value-based contracting is all about, focusing more on the patient and less on the procedures."
Risk-based contracts, like those used in Track 3 of the MSSP, reward provider organizations with shared savings payments if providers can reduce total costs of care for their attributed patients below a spending benchmark while improving clinical outcomes.
READ MORE: For Ongoing ACO Shared Savings, Look Outside Inpatient, Primary Care
With ACO success hinging on clinical and financial outcomes for the entirety of a patient's care, organizations need to be able to better understand their patients both inside and outside the organization's walls.
"The biggest challenge that you have in the care model is being able to get access to the data," Nelson said. "We have so many disparate data sources. We try to capture information from so many different care entities, whether it be hospitals, specialists, skilled nursing facilities, or other primary care facilities."
But gathering the data needed to understand a patient's care is just the first step. "We have copious amounts of data that we have to put into a single platform and be able to actually understand and to drive results from," he added.
Faced with data collection and aggregation challenges, Millennium Physician Group decided to implement an enterprise data warehouse and supporting population health management platforms from Lightbeam Health Solutions.
READ MORE: The Future of Accountable Care Organizations Involves Risk
"Before Lightbeam we would basically ask the patient what they did, where they went, and then, we would have to go hunt and search for specialist information or hospital information," he said. "What Lightbeam has been able to do is give us a single platform to go look at. It gave us the ability to see if the patient already had a certain procedure done, so our physician wouldn't order that if it wasn't medically necessary."
Redundant and unnecessary care is a death knell for shared savings payments under risk-based contracts. But marrying claims and clinical data under one system helped Millennium Physician Group to see the entire picture of their attributed patients.
"It's really understanding how to reduce a lot of that redundancy based on the claims data and, also, integrate the clinical data into the system, so we get more of a holistic view of the patient – where they've been, what they've done, what care's been provided – to ultimately give them a care pathway for better quality and, also, reduced cost," he said.
Nelson put this information into the hands of the ACO's providers. The reports given to providers included financial and clinical data on all attributed patients to that primary care provider.
Armed with personalized, digestible information on their patients, ACO providers were able to deliver high-quality, affordable care based on each patient's situation.
READ MORE: How Pioneer ACOs Earn Shared Savings, Improve Care Quality
"Our job is not to tell the providers how to practice medicine," he remarked. "It's how to tell the story about the patient, and, then, they can make the decisions accordingly."
"We do have a physician leadership council that does put out guidance for the providers, but at the end of the day, it's ultimately the provider's responsibility to make the best decision possible, because, at times, the best decision might not be the most financially advantageous one. It's based on the care," he added.
With a holistic view of their attributed patients, the ACO was able to deliver the right care at the right time.
"One thing about value-based contracting is that it's not a matter of withholding care," Nelson explained. "It's getting the right care to the patient based upon multitudes of information that we historically would not have had."
For example, Nelson and his colleagues noticed high rates of improper emergency department utilization among their ACO patients.
"Without that view, it's impossible to understand patient behavior," he said. "What is a frequent flyer to the ER? Why are they going to the ER so many times when they don't have a chronic condition that would require them to go to the ER? We can get our case managers to work with that patient and find out why. Is it a social disorder? Is it a drug dependency disorder? It gives us the ability to look at that sort of event that we wouldn't have had insights on before."
Data was key to connecting the ACO's case managers with patients who truly needed the additional support with their healthcare journey. Through the enterprise data warehouse, case managers receive emergency event notifications via the Florida health information exchange.
"If we see that one of our ACO patients went into the hospital or went to the ER and was discharged, we can take action right away," Nelson elaborated. "Case managers get a report almost in real time, so we can get them into transitional care management or other programs to make sure that we can avoid a readmission or even an admission if they go to a hospital's ER. It's a matter of getting that data and being able to collect that data and producing it out."
Now that Millennium Physician Group equipped their providers with a holistic view of the patient to advance high-quality care at reduced costs, the ACO plans to extend data access to their patients.
"One of the things that we're really trying to work on now is how do we take the data that we have and really engage the patient and have them think of their care in a different fashion," he said. "It's drilling down further into what's being done by the patient, for the patient."
With savings benchmarks regularly falling as ACOs continue to earn shared savings, giving patients the opportunity to influence their own care as their providers have done through the ACO should help the organization to better implement care management and preventative healthcare, Nelson explained. As preventative care improves, the risk-based ACO is in a better position to earn bonus payments for high-value care.
"As benchmarks continue to change, it's a matter of really getting the patients and the provider relationship in a place where we can properly manage the patient."