AAFP: Primary Care Undervalued in Medicare Reimbursement
Medicare reimbursement policies do not appropriately value or cover primary care services, which will create MACRA payment issues, the AAFP contended.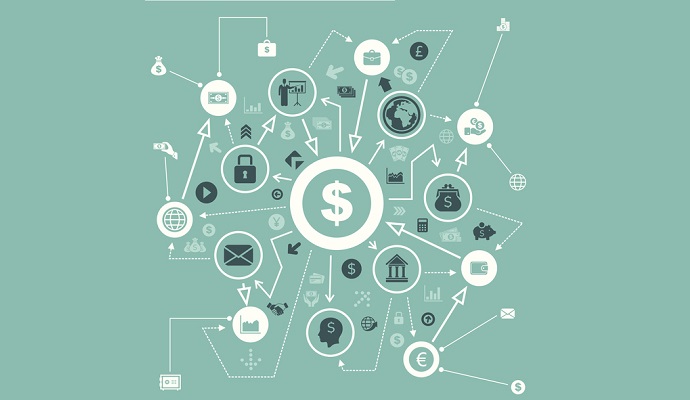 Source: Thinkstock
- CMS released updated physician fee schedule rates in November 2016, but the American Academy of Family Physicians (AAFP) recently contended that Medicare reimbursement rates for primary care providers are still lacking.
In a letter to CMS, the AAFP argued that many primary care services in the fee schedule, such as evaluation and management services, are misvalued and CMS should correct the valuations to better support primary care providers, especially those participating in the Quality Payment Program.
The organization cited a March 2016 Medicare Payment Advisory Commission report that found primary care provider compensation to be significantly lower than compensation for physicians in subspecialty disciplines.
The AAFP stated in the letter:
READ MORE: How to Maximize Revenue with Improved Claims Denials Management

"Drastic payment discrepancies continue to raise serious concerns about fee schedule mispricing and its resulting negative impact on primary care. CMS currently undervalues evaluation and management (E/M) codes and other primary care services. Without remedying this flaw, payments under MIPS [Merit-Based Incentive Payment System] and future actuarial calculations for APMs [alternative payment models] will not adequately compensate primary care for the complexity of care provided – and could undermine broader goals to improve care, improve health, and reduce costs."
To resolve Medicare reimbursement discrepancies for primary care services, the AAFP advised CMS to consider positively adjusting relative value units (RVUs) for some services, covering translator costs, achieving the target recapture amount, aligning appropriate use requirements with MACRA, and reducing administrative burden.
The organization called for CMS to increase the RVUs for common primary care services to adequately cover the cost of providing treatments.
Existing Medicare reimbursement only covers between 4 and 6 percent of provider spending. Therefore, future Medicare reimbursement updates should aim to account for at least 15 percent of primary care provider spending.
READ MORE: Key Ways to Improve Claims Management and Reimbursement in the Healthcare Revenue Cycle
"We strongly believe that payments should accurately reflect the current and future role primary care will play in meeting the wide range of needs of Medicare beneficiaries," stated the letter. "These changes to payment for primary care services are especially critical to MACRA's success – as the foundation of the new Quality Payment Program (QPP) is still Medicare fee for service."
CMS should also start to compensate translators for their services, rather than placing the financial burden on primary care providers who are required by the federal agency to provide the services, continued the letter.
"The AAFP supports the effort to ensure successful physician-patient communications, since such communications are critical to achieve favorable healthcare outcomes," wrote the AAFP. "However, medical translator services are costly, and neither Medicare nor Medicaid consistently compensates physicians for providing these services."
Translators should be able to bill Medicare and Medicaid for their services when applicable. CMS should develop a billing code like the state Medicaid T1013 code for sign language and oral interpretative services.
The AAFP also expressed disappointment that "CMS only finalized misvalued code changes that achieve 0.32 percent in net expenditure reductions and that the 2017 Medicare Physician Fee Schedule conversion factor will be $35.89, an increase of only 9 cents from the 2016 conversion factor."
READ MORE: How Broader Primary Care Teams Can Decrease Healthcare Costs
Since the code changes did not meet the targets required by law, providers will not see a 0.5 percent upward adjustments in 2017. Therefore, primary care services will continue to be undervalued compared to procedural services.
To resolve the financial challenge, the organization suggested that CMS analyze and lower payments for procedures with 10- and 90-day global periods. Global surgical services providers should also be responsible for the same documentation requirements as providers who bill for E/M services.
The organization targeted surgical services because payment packages tend to be inflated since they contain more and higher level post-operative services. E/M services in a global surgical package are also generally paid more than individual E/M services.
"We continue to believe that the current global surgical packages are incompatible with current practice and provide unreliable building blocks for new payment methodologies," added the letter. "The AAFP strongly urges CMS to continue efforts to pay accurately for surgical services."
CMS should align appropriate use criteria requirements for advanced diagnostic imaging with MACRA and compensate providers for the time spent going over the requirements, the AAFP added. The recent regulatory action to enforce appropriate use criteria consulting is a burden on primary care providers, but aligning the program with the cost category under the Merit-Based Incentive Payment System would reduce the burden.
The AAFP also suggested that CMS postpone appropriate use criteria rules until CMS meets the following:
• Evidence that proves the program will advance care quality

• MACRA has been in place for at least three years

• All requirements align with MACRA

• Appropriate use criteria sets for the same diagnostic imaging modality are standardized

• Clinical decision support mechanisms are interoperable with EHRs

• At least one clinical decision support mechanism with a complete appropriate use criteria set is "freely available"

• Clinical decision support mechanisms provide appropriate use criteria information to users and helps them to make the most appropriate healthcare decision in an automated way and do not need separate action or use by a provider
In addition to appropriate use consulting compensation, the AAFP also called for prior authorization reimbursement. Primary care providers spend a significant amount of time on managing prior authorizations, especially with the number of phone calls, faxes, and forms practices must manage.
A recent CAQH report actually found that providers spent about 20 minutes on average per manual prior authorization in 2015 and 6 minutes on average per automated prior authorization. More providers were also on the higher end of that spectrum because only 18 percent of prior authorizations were electronically sent in 2015.
The AAFP added that frequent drug and health plan changes also contribute to time wasted on prior authorizations, preventing providers from practicing medicine.
In response, the organization recommended that "CMS require Part D and Part C plans to pay physicians for prior authorizations that exceed a specified number or that are not resolved within a set period of time; prohibit repeated prior authorizations for ongoing use of a drug by patients with chronic disease; prohibit prior authorizations for standard and inexpensive drugs; and require that all plans use a standard prior authorization form."
In addition to Medicare reimbursement issues, the AAFP also urged CMS to consider more quality measure alignment across other payers, additional EHR interoperability requirements, better annual wellness visit requirements, and more distinction between primary care and non-primary care E/M services.