ACO Incentives, Coordination Improve Complex Pediatric Care
The ACO model is key to improving pediatric care for children with medical complexities because of its financial incentives and care coordination.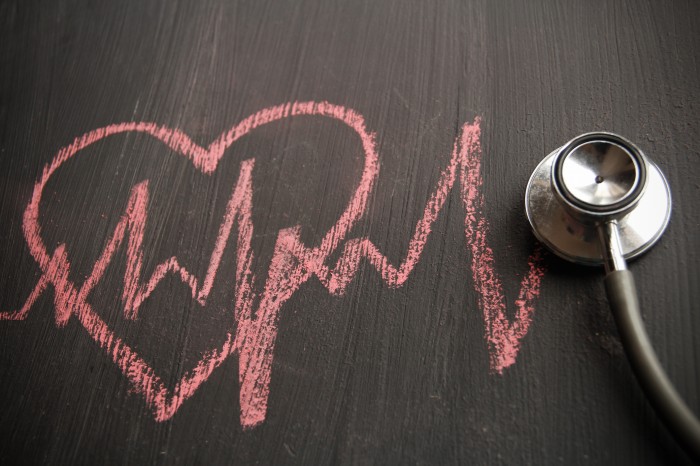 Source: Thinkstock
- Children with medical complexities, or children who require the highest level of service and support, are one of the most expensive pediatric patient populations.
But provider collaboration and financial incentives through an accountable care organization (ACO) may be the ticket to lowering the population's costs as well as improving their outcomes, Garey Noritz, MD, recently told RevCycleIntelligence.com after releasing his population-based research on improving care for a medically complex children.
"It has to do with cooperation," he said. "It has to do with aligning doctors and health systems with the patient's goals of staying out of the hospital, being healthier, and participating more in the community. Then, incentivizing people to come up with ways to make that happen."
About 1 percent of pediatric patients, many of whom are considered children with medical complexities, represented approximately 30 percent of overall pediatric healthcare spending, according to a 2012 Pediatrics study.
The three million children with documented medical complexities also accounted for about 40 percent of Medicaid spending, the Children's Hospital Association reported in October 2013.
READ MORE: Medicare ACOs Reduce Healthcare Spending On Complex Patients
In addition to higher healthcare costs, children with medical complexities also faced more adverse healthcare events and worse patient outcomes. The population experienced higher rates of hospitalizations and hospital readmissions compared to other pediatric patient groups, a 2016 Pediatric study reported.
"It has to do with aligning doctors and health systems with the patient's goals of staying out of the hospital, being healthier, and participating more in the community. Then, incentivizing people to come up with ways to make that happen."
Using a CMS Innovation Center grant to expand their ACO, however, Noritz and his team at Nationwide Children's Hospital in Ohio developed a care delivery model to improve outcomes and reduce costs for some children with medical complexities across their ACO, Partners for Kids.
READ MORE: How Pioneer ACOs Earn Shared Savings, Improve Care Quality
Noritz explained that the ACO initiative first targeted medically complex children who also had a neurological impairment with a feeding tube. Medicaid also covered the children in the quality improvement program.
"The obvious thing is they consume a disproportionate amount of cost and they strain the system in a lot of different ways, not just financially, but emotionally," he stated. "It can be very difficult for their families, especially when they are admitted."
The Nationwide Children's team developed a care coordination program throughout the ACO to help relieve the economic and emotional challenges. The program was largely based on a series of checklists that ensured that patients received the most appropriate care and healthcare services were not duplicated.
For example, once a provider decided a patient with a neurological impairment needed a feeding tube, then the care coordination program provided them with the steps they would go through to acquire a tube.
Similarly, nurses and family members of the patient received a type of checklist that went through feeding tube care training. The care coordination program also gave family members resources on how to care for a child with a feeding tube at home and how to get the tube out if it was not permanent.
READ MORE: The Future of Accountable Care Organizations Involves Risk
The concerted effort to improve care delivery across the ACO resulted in lower healthcare costs and better patient outcomes. From January 2011 and December 2014, the program saw:
• 18 percent drop in hospital admissions

• 31.9 percent decrease in average length of stays

• Over $11.7 million in total inpatient savings

• 8.2 percent rise in the percentage of children with weights between the 5th and 95th percentiles
In the December 2016 study in Pediatrics, Noritz and other program leaders attributed the program's success to the financial incentives provided through an ACO model because the incentives promoted care coordination.
Noritz elaborated that the Partner for Kids ACO takes on financial risk for Medicaid pediatric patients. Through a managed care company, the ACO received a capitated rate per month for each patient assigned to the organization.
"There's incentive at the ACO-level and the provider-level to provide better care," he pointed out. "If it's a pure fee-for-service system, you're only incentivized to provide more care. This becomes an incentive to provide better care. And that's very much what we did. "
Researchers have been recently calling for similar payment reforms for the children with medical complexities group. A November 2016 American Academy of Pediatrics report stated that upcoming provider reimbursement models should compensate for higher level of services, including care coordination activities and telehealth encounters.
However, Noritz noted that financial incentives designed to boost care coordination were not the only motivation to improve care delivery for children with medical complexities. The Nationwide Children's team also established a Triple Aim culture, which was crucial to not only realizing healthcare savings, but instilling care delivery improvements for the pediatric population at the hospital.
According to the Department of Health and Human Services, the Triple Aim approach intends to improve care quality, boost population health, and lower healthcare costs. The federal department employs the threefold strategy in its value-based care transition.
"We wanted to improve their care and decrease their costs, not just decrease their costs," he said. "The cost is certainly the easiest thing to measure and it gets the most impressive numbers behind it."
"But we were going at this thinking if we are going to make them healthier and better organize their care, then they will stay out of the hospital and their care won't cost as much. We won't duplicate things that don't need to be duplicated. We won't be doing unnecessary healthcare services."
With a Triple Aim mindset in addition to capitated payments, providers became smarter about delivering cost-effective, high-quality care.
"We didn't have to limit the care we are giving anybody, we just had to be smart about the care that we were giving," said Noritz.
"That's the real beauty of the accountable care organization," he added. "Better care is cheaper in general. Coordinated care is not duplicative, so it's cheaper."
"We didn't have to limit the care we are giving anybody, we just had to be smart about the care that we were giving."
As part of their smarter healthcare culture, Nationwide Children's also hired care coordinators for the duration of the initiative. Using the grant, Noritz and his team demonstrated to the hospital that care coordination efforts, such as staff dedicated to care coordination, was important to improving care and reducing costs for children with medical complexities.
"The hospital now pays all those care coordinators that were originally paid through the grant and they've hired many new care coordinators because having somebody to help the family navigate the medical system is better all around," he stated. "It's easier for the family. It decreases the amount of phone calls going every which way trying to figure out what's supposed to happen."
"We can't say directly that having care coordinators is why costs were lower, but we really do think that was a big part of it."
While Noritz's research did not focus on how care coordinators themselves influence healthcare costs and care quality, a June 2016 study in the American Journal of Managed Care did. The case study found that nurse care coordinators at Hackensack Alliance ACO in New Jersey helped to identify and minimize wasteful spending.
When nurse coordinators collaborated with physicians, both providers pinpointed and avoided unnecessary hospitalizations, developed more cost-effective provider workflows, and ensured timely primary care provider appointments.
Care coordination activities and positions, however, are not always reimbursable under provider payment arrangements, which can prevent healthcare organizations from investing in them. Fortunately, the CMS funding allowed the Nationwide Children's team to show executives that the investment was worthwhile.
Looking beyond the scope of the study, the hospital is not only supporting more care coordinators, but it plans to expand similar Triple Aim models. Noritz revealed that his team has plans to develop care delivery reforms for other children with medical complexities, such as those with multiple medical conditions, high emergency department utilization, or recent NICU services.