Acquisitions, Scale Key to Pediatric Revenue Cycle Management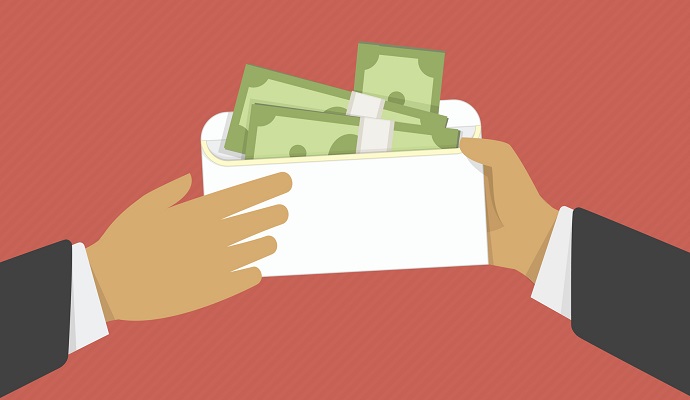 - Stanford Children's Health may be best known for delivering expert acute care to pediatric patients and expectant mothers at the flagship Lucile Packard Children's Hospital, but inpatient services are only a part of how the system helps to care for children and expectant mothers in the San Francisco Bay area.
Just like many other growing networks across the country, Stanford Children's is looking to expand its revenue-generation opportunities by integrating physician practices into a comprehensive care continuum, allowing patients to move from clinic to specialist to surgery and back again without leaving the network.
However, the process of acquiring primary care providers and specialists comes with its own challenges, says Andrew Ray, Director of Professional Revenue Cycle at Stanford Children's Health.
From scaling up customer service options to optimizing revenue cycle management software and procedures, growing pains are inevitable for both its pediatric patients and the healthcare network itself.
Ray sat down with RevCycleIntelligence.com to discuss how Stanford Children's is approaching its strategic business plan and why health IT automation, new partnerships, and smarter utilization of existing resources are vitally important to revenue cycle management success.
READ MORE: Key Ways to Start A Hospital Revenue Cycle Turnaround Process
Where has Stanford Children's been focusing its business efforts recently?
Over the last three and a half years or so, we've acquired seventeen or eighteen physician practices throughout the Bay area in an effort to build out a community-based physician network.
That process has been a big driver of our growth, and it's one of the reasons why we're now Stanford Children's Health instead of just Lucile Packard Children's Hospital Stanford.
We're the only system in the Bay area focused only on pediatric and maternity care. We're doing a lot of joint ventures and partnerships with other hospitals in the area to bring our specialty to places that either don't have that expertise or can't manage it themselves.
That means our contractual relationships get to be very complex, because there are situations where that hospital will have a contract with a payer but Stanford Children's doesn't, so those are some of the issues that need to be worked out.
READ MORE: How Adding Physician Assistants Improves Hospital Revenue Cycle
There are many large employers in this area, and we're anticipating the need to take care of their folks on a broader scale. Many of these companies employ a lot of younger people who are starting to have children or have young kids and need the kind of care we can provide.
That sense of geography has been one of the primary drivers behind our acquisition plans. We want to create accessibility for these families in the area, so we have been looking to acquire practices that have a balance of primary and specialty care.
About 85 percent of children will never need specialty care, so we've developed a network that is about 80 to 85 percent primary care and 15 to 20 percent specialty – and of course, the hospital is pretty much dedicated to specialty situations.
Are you participating in any value-based reimbursement arrangements?
A lot of our thinking right now is focused on how we can contract is a way that's more reflective of our current business structure than the way we used to operate. We do have some bundled payments around some of our higher complexity cases, like transplants, but we haven't moved into value-based care in a broad sense yet.
READ MORE: Lean Primary Care Improves Physician Productivity, Costs
Basically, because we've been working so hard on our acquisitions, we still have a lot of work to do to build up the clinical data and the informatics robustness to allow us to start engaging in the population health management work that will prepare us for value-based reimbursement.
But I think since the majority of our care is still highly specialized tertiary care and research, we haven't seen a huge need for doing population health management just yet.
How does your health IT strategy help to enhance your revenue cycle management initiatives?
One of our big projects recently has been our Epic EHR implementation. We went to Epic in 2014, and that has really helped us with standardization and automation. First of all, most of the northern California area has already adopted Epic, so being with the same vendor helps us develop the partnerships we need with those other hospitals.
From a financial point of view, we have seen drastic improvements as we have fine-tuned and optimized everything. We've reduced our cost-to-collect by 40 to 50 percent, and that's during this time of growing our physician business from $100 million to $175 million.
We have our clearinghouse fully integrated into Epic, as well as other systems.
It helps that our staff are working in one system as opposed to the three or four that they had to access previously. We're able to build a lot of our edits up front, so claims are going out more cleanly.
In the high-volume area of physician billing, we have something like 750,000 claims a year, so getting a great first-pass rate is huge for us, because then we're cleaning up fewer problems.
Since we integrated all our systems, we went from a 68 or 70 percent first-pass rate to the low 90s. That gain was really where we saw a lot of cost savings. We don't have to put so many resources into cleaning up denials – we're just getting it right the first time.
We have been hyper-focused on centralizing everything. It used to be that everyone in health IT would focus on best-of-breed applications instead. There was this attitude that you could collect 100 different systems that were top of their class and wrap them all together to get one big picture. There's some merit to that, if you do it right, but we have seen a lot of gain from having everything in one place.
Automation is important, because it frees up our staff to deal with more complex issues. If we can get all those repetitious tasks off their plate, then they can focus on what they really like to do: figuring out those complicated problems. That's what requires their expertise, and that's a great place to funnel our resources.
How is Stanford Children's addressing the challenges of the consumerization of healthcare?
We can build all the new facilities we want and acquire practices in far-off locations to expand our geographic reach, but if patients aren't having a good financial experience with us, they're just going to leave.
That's a big change from historical healthcare. Everyone is used to coming in and paying their $20 copay, and then just letting the insurance handle everything else. Those days are gone. Now that patients are much more in the forefront of financial responsibility, they are definitely becoming more savvy shoppers. As a healthcare organization, we have to be able to meet their demands.
Part of that is having the tools to help them understand what their costs are going to be. Especially in the Bay area, I think, everyone would rather send an email or a message than have to call customer service, so we're trying to enable that online relationship as much as we can.
That's been a challenge for as we expand. We want to keep a local feel, but we also have to scale our services, and the best way to do that is to centralize customer service and all these other parts of our business plan.
What are some of the lessons you've learned so far, and how will they inform your future strategies?
We have been very hospital-focused, but we've definitely been learning a lot from our community-based practices about high-deductible plans and some of the other financial changes going on.
If you get care in the hospital, it's inherently a lot more expensive than other settings. First of all, the charges are a lot higher and you have a lot more overhead. But also, it's the way the insurance processes the co-insurance and other parts of the patient responsibility. That can be very difficult for a lot of patients to manage.
So we're thinking more about how we can move appropriate services into the clinic or the practice-based setting to help with that.
That's accomplishing a couple of things. It's making us much more competitive in the market. We're trying to drive down our physician costs as much as we can do keep that edge.
We're making some conscious decisions that may leave fee-for-service revenue on the table, but we think it'll be better for our patients and help us raise the level of the patient experience. Getting to the scale we want is one of the major puzzles that we have to work through right now.