Addressing Prices, Use at Local Level to Lower Healthcare Costs
The Network for Regional Healthcare Improvement found that healthcare costs and cost drivers vary by state, meaning healthcare affordability solutions should be tailored by region.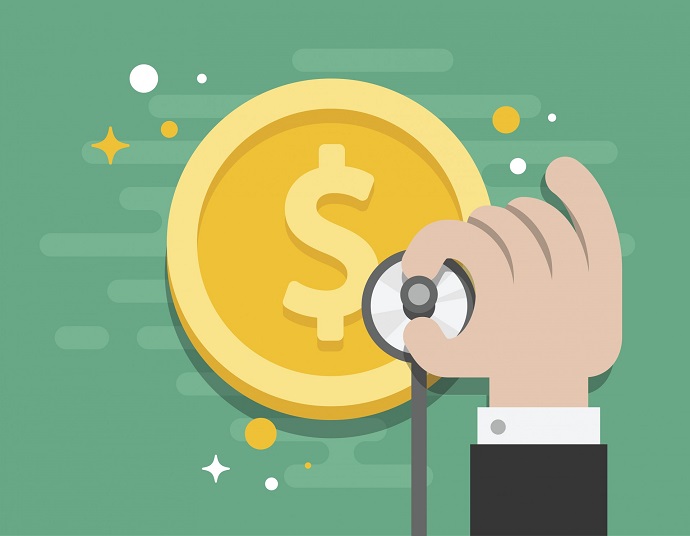 Source: Thinkstock
- Local patterns of healthcare utilization and pricing resulted in significant healthcare costs variation across five states, a new Network for Regional Healthcare Improvement (NRHI) report showed.
NRHI's second annual report, Healthcare Affordability: Untangling Cost Drivers, analyzed the total cost of care and healthcare cost drivers in Colorado, Maryland, Minnesota, Oregon, and Utah. Using data on costs for individuals with private insurance, researchers found substantial healthcare cost variations and different drivers the total cost of care.
"These insights matter because if we want to do something about healthcare affordability we need to adopt strategies that reduce the total cost," NHRI wrote in the report. "There is no one-size-fits-all solution."
Maryland, which operates under a unique all-payer model, reported the lowest total cost of care with spending 16 percent below the average cost of care for comparable populations. Meanwhile, Colorado had the highest costs, with spending 17 percent above the average cost of care.
Minnesota also experienced higher-than-average costs, with the state's total costs of care for privately insured individuals reaching 7 percent above average.
On the other hand, Utah experienced total costs of care 4 percent below average and Oregon broke even, with costs equal to the average.
Bringing the states with higher-than-average healthcare costs to the average line could potentially save over $1 billion.
But how can healthcare stakeholders and policymakers realize billions in savings? The answer is in addressing the drivers of healthcare costs at the local level, NHRI explained.
Research recent points to service prices as the driver of healthcare spending growth. Service prices and intensity accounted for over one-half of the $933.5 billion increase in healthcare spending between 1996 and 2013, a recent JAMA study found.
Prices influenced spending more than population size, age, disease prevalence or incidence, and healthcare utilization, researchers added.
CMS also recently identified service prices as a top contributor to healthcare spending growth. Economists in the CMS Office of the Actuary projected healthcare prices to increase from historically low rates of 1.1 percent annual growth to an average of 2.5 percent per year between now and 2026.
While prices can drive healthcare spending and cost variation, NHRI pointed out that cost drivers should be determined at the local level. Each of the five states reported different cost drivers, meaning initiatives to lower cost may have to target more than just hospital prices.
Price accounted for the majority of Maryland's healthcare cost reduction. The state uses an all-payer system to regulate the rates hospitals receive for services across public and private payers. The all-payer model also contains targets for all-payer per capita hospital growth and Medicare per capita hospital cost growth.
Consequently, hospital prices were 13 percent lower than average, while resource use was just 3 percent lower than the benchmark.
However, healthcare utilization drove spending in Colorado, Minnesota, and Utah. But the type of services used significantly varied by state. NHRI found that:
• Outpatient resource use contributed the most to total cost of care in Colorado, with outpatient use 25 percent higher than the benchmark and the highest percentage above the average in any category in any state studied

• Colorado saw the greatest utilization of prescription, at 23 percent over the average

• Minnesota residents used professional physician services 10 percent more than the average, and patients paid 10 percent higher prices for those services

• Utah reported greater inpatient resource use, at 16 percent over the benchmark

• Utah also experienced 14 percent lower prices for hospital services, which offset the increased inpatient utilization

• Oregon was the only state to have prices and resource use balance, with the state reporting higher prices, but almost equally lower resource use across all categories
Despite experiencing significantly different total cost of care drivers, NHRI noted that pharmacy prices saw little variation across the states. Researchers attributed high pharmacy prices across the states to the high percentage of prescription drugs acquired through large, national pharmacy benefit managers.
NHRI intends for its Total Cost of Care project to show providers, payer, policymakers, and patients how healthcare costs vary and why. By identifying the drivers of healthcare spending, researchers hope that states can develop tailored solutions to rising healthcare costs.
"If a region's costs are driven primarily by high utilization, the right strategies may include engaging physicians to consider their referral patterns or use of testing and procedures," the report stated "But, if the region's total costs are largely driven by prices, different strategies involving purchasers or policymakers may be required."
"Understanding these differences can enable local stakeholders to act strategically and effectively," NHRI continued. "It's not enough to know costs are high. This information enables us to do something about it."
State-led healthcare efforts are a major priority for the Trump Administration. The president recently proposed several Medicaid reform strategies that placed more authority in state hands, such as block grant funding and work requirements for Medicaid eligibility.
Allowing states to develop and implement tailored healthcare strategies may help stakeholders address the drivers of healthcare costs in their local markets.