AHA Backs Cardiac, Ortho Bundled Payments Delay Until 2018
Delaying Medicare cardiac and orthopedic bundled payments until 2018 would give hospitals and CMS more time to prepare and improve the models, AHA stated.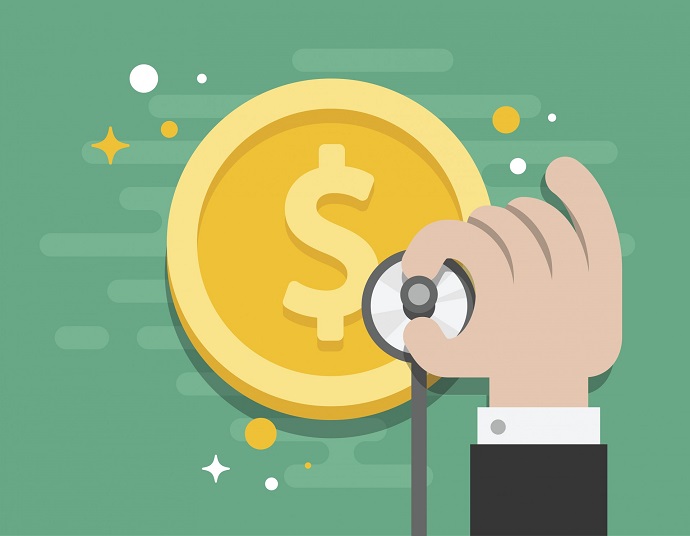 Source: Thinkstock
- The American Hospital Association (AHA) recently supported a CMS proposal to further delay Medicare bundled payments for cardiac and orthopedic care episodes to Jan. 2018.
The Advancing Care Coordination through Episode Payment Models postponement gives healthcare organizations necessary time to prepare for the bundled payments. But CMS should not continue to delay the Medicare bundled payment model past Jan. 2018, the industry group argued.
"To do so would effectively turn the start date for these programs into a moving target – hospitals and health systems would continue to expend resources to prepare for something that we fear would never come to fruition," Thomas P. Nickels, AHA Executive Vice President, wrote in the letter to CMS. "This would clearly waste valuable resources, as well as create large amounts of frustration."
In March 2017, CMS postponed the Medicare bundled payment program implementation date from March 21, 2017, until May 20, 2017. Some model regulations and regulatory changes to the Comprehensive Joint Replacement Model (CJR) also saw a later start date, going from July 1, 2017, to October 1, 2017.
The federal agency intended for the delayed rollout to give more preparation time to hospitals and health systems required to participate in the models.
READ MORE: Exploring Two-Sided Financial Risk in Alternative Payment Models
In addition, CMS called on stakeholders to provide feedback on further delaying the Medicare bundled payment model until 2018.
The AHA agreed with CMS that a 2018 implementation date for the bundled payment models would put healthcare organizations in a better position to earn shared savings.
"[W]e believe that a further three-month delay would provide valuable time for hospitals and health systems to prepare for the program," stated Nickels. "Doing so is no small task – it requires significant investments of time, effort and finances."
Hospitals and health systems participating in the orthopedic and cardiac bundled payment models should use the additional time to develop capabilities for financial success. Some necessary capabilities include health IT infrastructure, patient and family education strategies, care management and discharge plans.
The healthcare organizations should also redesign care delivery to align with Medicare bundled payment goals. Hospital leaders should pinpoint provider groups and post-acute care organizations to collaborate with for streamlined, coordinate care across the continuum as well as fix care delivery variations that could jeopardize shared savings.
READ MORE: Understanding the Value-Based Reimbursement Model Landscape
However, the AHA noted that bundled payment model participants need beneficiary-level claims data from CMS. While the federal agency promised the data, the healthcare organizations have yet to obtain the claims information.
"In order to fully maximize the agency's delay in the program, we urge the agency to provide these data to participants as soon as possible," wrote Nickels.
Extending performance periods through the bundled payment model delay would also ensure that participating healthcare organizations have enough episodes to qualify for shared savings. The CMS postponement would push back model performance periods from Oct. 2017 to Jan. 2018, increasing the periods from three to six months.
Since care episodes last for 90 days, participants would only be able to report on episodes that started on the Oct. 1 implementation date or the day after.
"Such a low volume would almost certainly lead to anomalous performance results for many, if not all, hospital and health system participants – an inappropriate and undesirable outcome for all stakeholders," Nickels contended.
READ MORE: Preparing the Healthcare Revenue Cycle for Value-Based Care
Additionally, the industry group recommended changes to the cardiac and orthopedic Medicare bundled payment models.
First, HHS should grant additional healthcare fraud and abuse law waivers to participating healthcare organizations. Some regulations, such as the Physician Self-Referral Law and anti-kickback statutes, impede care coordination under financial arrangements like bundled payment models, the AHA claimed.
CMS previously recognized potential care coordination challenges with healthcare fraud and abuse laws under the CJR model and granted waivers for model participants.
"We urge that the same occur for these models," Nickels advised. "These waivers are essential to enable hospitals and health systems to form financial arrangements with other providers collaborating in the models, without which they would have no real ability to make sure those providers – for whose outcomes hospitals will be held accountable – have a stake in achieving the model's goals."
Second, CMS should consider smaller discount factors in the cardiac bundled payment model.
The federal agency plans to determine target prices for care episodes based on historical spending minus a percent discount. The discount factors would be the same as those CMS uses in the CJR model.
But the shared savings arrangement in the cardiac bundled payment model is different than the CJR program, making it more difficult for healthcare organizations to earn shared savings. As participants continue to decrease care episode costs under the model, target prices would also drop. Therefore, healthcare organizations must always exceed their historical cost reductions even after efficiencies have been realized.
"To avoid turning this cardiac model into a straight payment cut, CMS must provide hospitals and health systems with a fair opportunity to achieve enough savings to garner a reconciliation payment," the organization suggested.
Third, the AHA called on CMS to provide clinicians with more flexibility to refer beneficiaries to the more appropriate short and long-term care settings.
"The waiver of certain Medicare program regulations in all years of the program, including discharge planning requirements that prohibit hospitals from specifying or otherwise limiting the information provided on post-hospital services, the inpatient rehabilitation facility (IRF) '60% Rule,' and the home health homebound rule is essential so that hospitals and health systems may coordinate care and ensure that it is provided in the right place at the right time," wrote Nickels.
Finally, CMS should restructure financial risk arrangements under the bundled payment models. The industry group argued that the models impose unnecessary financial risk on providers with limited opportunities to earn shared savings.
To redesign appropriate financial risk structures for cardiac and orthopedic bundled payment models, the AHA suggested the following:
• Delay downside risk implementation for at least 18 months after models begin

• Provide additional provider protections, such as lower stop-loss limits for participants with low care episode volumes

• Eliminate the excess days in acute care measure from the acute myocardial infarction (AMI) model measure set and develop a flexible reporting strategy for the voluntary AMI mortality measure

• Evaluate how socioeconomic factors impact model measures and add payment adjustments if necessary
"The changes we recommend above would help optimize the effectiveness of the bundled payment models in terms of efficiently testing how to best transform care delivery through improved care coordination and financial accountability," Nickels concluded. "They would help provide hospitals and health systems with the necessary tools to be successful under the program and appropriately balance the risk versus reward equation."