AHA Calls for Medicare Reimbursement Bump for Hospital Services
MedPAC should finalize a recommendation that would increase Medicare reimbursement in 2018 for hospital outpatient and inpatient services, the AHA advised.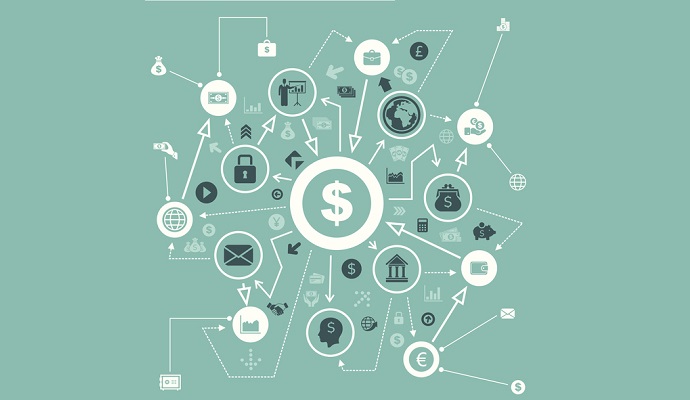 Source: Thinkstock
- The American Hospital Association (AHA) recently urged the Medicare Payment Advisory Commission (MedPAC) to finalize a recommendation that would boost Medicare reimbursement for hospital inpatient and outpatient services in 2018.
In a comment letter on MedPAC's 2018 draft Medicare reimbursement recommendations, the healthcare industry group also called for changes to other proposed suggestions affecting hospital inpatient and outpatient departments, long-term care hospitals, skilled nursing facilities, and inpatient rehabilitation facilities.
MedPAC developed draft recommendations in December for the 2018 fiscal year, including several changes to hospital inpatient and outpatient payments. The commission suggested that Congress positively update both hospital department prospective payment systems.
The AHA agreed with MedPAC's advice because Medicare reimbursement continues to be below hospital costs. For example, the average hospital in 2017 is expected to have a Medicare margin of negative 10 percent and MedPAC's analysis in its draft recommendations noted that even "efficient" hospitals are projected to have Medicare margins of zero.
The industry group also reported in December 2016 that Medicare reimbursement fell below actual hospital costs by $41.6 billion in 2015. As a result, about 64 percent of hospitals reported being paid less than the cost of caring for Medicare patients.
READ MORE: 8 Tips for Avoiding Denials, Improving Claims Reimbursement
Therefore, the AHA supported a full market-basket increase for hospital inpatient and outpatient services via the respective payment systems as MedPAC suggested in December.
The AHA also agreed that CMS should track off-campus stand-alone emergency department facilities through Medicare claims data. The recommendation, if finalized, would call on CMS to develop a separate modifier to identify claims or services provided in the facilities.
CMS currently does not monitor claims from the facilities, which makes "it difficult to fully understand the type, scope and cost of services offered in this setting."
However, the industry group opposed MedPAC's site-neutral payment suggestions for hospital outpatient departments. The commission did not formally recommend additional site-neutral payment policies, but it did discuss potentially expanding the regulation.
READ MORE: How to Maximize Revenue with Improved Claims Denials Management
CMS implemented lower site-neutral payments for most off-campus provider-based hospital outpatient departments at the start of 2017.
But the AHA advised CMS in December 2016 to up site-neutral Medicare reimbursement rates to 64 percent, rather than 50 percent, of the outpatient rate. The group also expressed concerns that the new policy would not cover the costs of treating Medicare patients at off-campus provider-based hospital outpatient departments.
While CMS went through with the site-neutral payment policy as it stood, the AHA recently voiced its opposition to current and potential site-neutral payment policies.
"We also believe that it would be premature and disruptive to providers, patients and communities to implement conflicting, potentially overlapping or entirely new site-neutral payment policies given CMS's current efforts to implement on Jan. 1, 2017 the site-neutral payment policies enacted by Congress in Section 603 of the Bipartisan Budget Act of 2015," wrote the AHA.
Long-term care hospitals should also see a positive market basket update in 2018, the AHA suggested. MedPAC proposed to eliminate the market basket next year. But updating the Medicare reimbursement system as mandated by current law will ensure that the hospitals have appropriate resources to treat the highest-acuity subset of Medicare beneficiaries under site-neutral payments.
READ MORE: Preparing the Healthcare Revenue Cycle for Value-Based Care
CMS launched site-neutral payments for long-term care hospitals in October 2015. Under the site-neutral payment policy, average long-term care hospital Medicare reimbursement declined by 54 percent, even though MedPAC stated in March 2013 that long-term care hospitals "may have value for very sick patients but not for those who are less severely ill."
MedPAC acknowledged in December 2016 that the site-neutral payment policy resulted in long-term care hospital instability. The commission even projected non-site-neutral hospitals to face a downward trend from a 7.5 percent margin in 2014 to about a 3.2 to 5.8 percent margin in 2016.
To offset declining Medicare margins, the AHA advocated for a continuation of the market basket updates for long-term care hospital Medicare reimbursement.
The industry group also suggested that MedPAC recommend a current law update in 2018 for hospital-based skilled nursing facilities, which are underrepresented in existing Medicare reimbursement policies.
Hospital-based skilled nursing facilities tend to treat more medically complex patients while maintaining high-quality care. For example, hospital-based skilled nursing facilities had lower shares of intensive therapy days in 2014 (59 percent) versus freestanding facilities (82 percent) as well as lower readmission rates by 2.1 percentage points. The hospital-based facilities also reported better community discharge rates in 2013 than freestanding facilities by 6.6 percentage points.
Despite their superior quality performance, hospital-based skilled nursing facilities averaged a negative 70 percent Medicare margin in 2014 because of their high-acuity case mix. The facilities also had higher costs because they employed more higher-skilled staff and had shorter stays.
MedPAC issued a draft recommendation, however, that would do away with market basket updates for skilled nursing facility Medicare reimbursement.
"A current law update in FY 2018 is needed for hospital-based SNFs [skilled nursing facilities] to continue providing quality care to medically complex patients, in lieu of higher-margin, intensive therapy patients," countered the AHA.
Additionally, the AHA advised MedPAC to increase healthcare transparency with inter-rater reliability research for inpatient rehabilitation facilities.
The commission called for inter-rate reliability evaluations on inpatient rehabilitation facilities completing patient assessments and claims. The patient assessments currently include reviews of 18 physical and cognitive elements and facilities must use unique scales, medical records, and claims to complete the assessments.
The evaluations intend to "yield an opportunity for process improvements in the field, particularly given the complexity of these assessments."
However, the AHA added that the evaluations should also assess the level of consistency among providers completing the assessments, the influence of tools being used to measure patients and assign them to payment categories, and the efficacy of training.
"The AHA stresses the importance of transparency with the field on any inter-rater reliability research and findings, as they may provide our IRF [inpatient rehabilitation facility] members with important opportunities for learning and improvement," stated the letter.
MedPAC intends to finalize 2018 Medicare reimbursement recommendations next week.