AHA: Consolidated Payer Market Influences Hospital Contracting
Concentrations of commercial health insurers led to higher consumer costs, not hospital contracting practices, the AHA explained.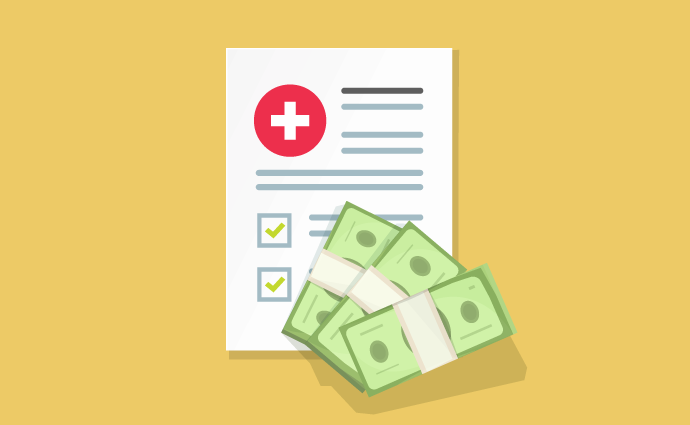 Source: Thinkstock
- "The overwhelming majority of hospitals and health systems are not the drivers in contract negotiations with commercial health insurers," the American Hospital Association (AHA) recently said in response to a potential FTC investigation into hospital contracting practices.
The hospital group explained to Senator Charles E. Grassley (R-IA) that the highly concentrated commercial health insurance market is to blame for rising consumer healthcare costs, not anticompetitive hospital contracting.
Grassley, who also serves as the Senate Judiciary Committee Chairman, called on the Federal Trade Commission earlier in October to investigate hospital contracting practices that were deliberately anticompetitive.
He urged the FTC to investigate hospitals after several reports, including a recent Wall Street Journal article, claimed hospital systems use secret contract terms to protect their market power and stop efforts to control healthcare costs.
However, the AHA countered that the reports do not consider how highly consolidated commercial insurance markets influence the bargaining power between private payers and hospitals.
READ MORE: Maximizing Provider Revenue with Payer Contract Management
"The residual impact of this concentration was highlighted in a recent study in Health Affairs that reported it is concentrations of commercial health insurers, not hospitals, which are responsible for premium price increases; premiums are 50 percent higher in areas with monopoly insurers," the hospital group wrote. "It further concluded that 'hospital market structure had relatively weak association with premiums across markets.'"
Furthermore, a 2017 study by Charles River and Associates showed that revenues fell after contemporary hospital mergers. The findings from the study, which was funded by the AHA, were inconsistent with the claim that hospital systems have the market power to increase prices or negotiate anticompetitive contract terms, the letter stated.
"Moreover, the article's suggestion that the rise in the cost of healthcare is attributable to these contract negotiations is not borne out by the fact that hospital prices are currently at historically low growth rates and spending for hospital services overall is declining as a percentage of national health expenditures," the AHA added.
Hospital prices grew at an annual growth rate of two percent from 2008 to 2018, the AHA reported citing data from the Kaiser Family Foundation Employer Health Benefits Survey.
In comparison, the overall price of medical care increased at an average annual growth rate of three percent, employee health insurance premiums grew at by 5.5 percent, and drug prices rose 5.6 percent during the same period.
READ MORE: Key Terms, Components of Payer Contracts Providers Should Know
Additionally, hospital care accounted for less of the total health expenditures over time, declining from 42.7 percent of total healthcare spending in 1980 to 34 percent by 2016, the hospital group stated based on information from Senate Cost Hearings in 2018.
But even hospital contract terms that hospitals and health systems can secure in negotiations with commercial health insurers are not anti-competitive and/or anti-consumer, the AHA added. The terms identified by recent reports as being intentionally restrictive and anti-competitive actually help to foster value-based care or protect hospitals and their patients from unnecessary claim denials.
For example, contract provisions that encourage patients to seek all their care needs in a single hospital system should be viewed through the lens of value-based care, the hospital group explained.
"Contract provisions that encourage patients to seek care outside the participating hospital are inimical to the ultimate success of value-based care," the letter stated. "Therefore, you would expect that providers would resist them because commercial health insurers simply can't have it both ways: that is, enjoy additional savings from providers shouldering financial risk for safeguarding a patient's health while simultaneously encouraging those same patients to go elsewhere for care."
In the same vein, Congressional leaders and other healthcare stakeholders should see some contract provisions as attempts to reduce unwarranted claim denials. Hospitals that champion for contract terms that prevent commercial health insurers from denying more claims actually support continuity of care and patient access to care, the AHA argued.
READ MORE: Automating Healthcare Contract Management Improves Business Ops
Even hospital contract terms that first appear ambiguous have procompetitive benefits, the hospital group continued.
"For example, the article suggests that certain confidentiality clauses in provider contracts are intended to deprive consumers of information," the group wrote. "However, such clauses are standard practice to protect proprietary information from competitors – not consumers – in order to prevent collusion."
The FTC has yet to launch a formal investigation into hospital contracting practices.
However, the AHA intends for the additional information to provide "greater perspective on the issue from the providers' vantage point and illustrates the need for providers to be vigilant in resisting contract terms that could adversely impact patient care."