AHA Critiques MedPAC's Potential MACRA Implementation Changes
MedPAC should wait for more Quality Payment Program data to come in before recommending MACRA implementation changes, the AHA advised.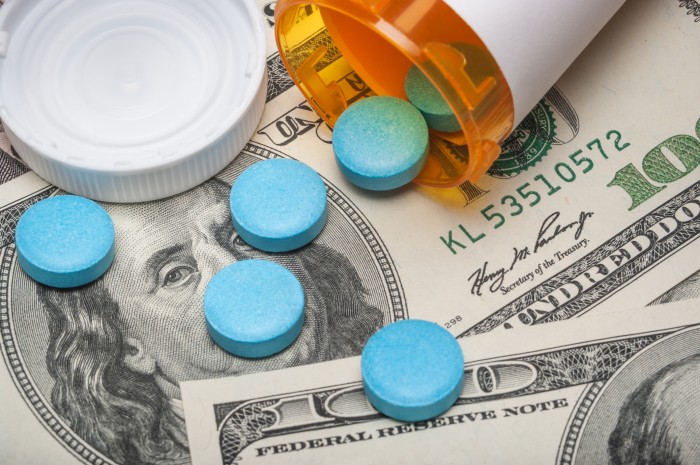 Source: Thinkstock
- The American Hospital Association (AHA) recently responded to potential MACRA implementation changes discussed at the Medicare Payment Advisory Commission's (MedPAC) January meeting. The industry group called on MedPAC to "draw upon data and experience from the field" before officially proposing changes to the Quality Payment Program.
MedPAC met last month to discuss potential MACRA implementation modifications, including redesigning the Merit-Based Incentive Payment System (MIPS), restructuring the balance between MIPS and Advancing Alternative Payment Models (APMs), rearranging the 5 percent Advanced APM incentive payment, and changing risk-sharing models.
However, the AHA found the potential changes inappropriate at this time because the Quality Payment Program just started on Jan. 1, 2017, leaving little data to fully evaluate what MACRA implementation adjustments are needed.
The industry group also expressed concerns about potential MIPS modifications discussed at the MedPAC meeting, including moving away from clinician-selected measures and assessing eligible clinicians as a group based on market areas.
MedPAC leaders voiced concerns that allowing eligible clinicians to select which MIPS measures to report on during the year would not produce accurate performance evaluations. Clinician-selected measures are problematic because the performance would assess on "a small number of patients, with corresponding noisy performance."
READ MORE: What We Know About Value-Based Care Under MACRA, MIPS, APMs
CMS would also not be able to develop comparison mechanisms based on provider performance.
As a result, performance evaluations would not help patients identify high-value providers since every clinician is judged on different measures, MedPAC claimed. Providers would also not have the performance data necessary for "actionable feedback."
Clinician-selected MIPS measures would also strain the Medicare program because every eligible clinician would need an individual evaluation and payment adjustment, the commission added.
While MedPAC discussed moving away from clinician-selected measures to more outcomes measures calculated by CMS, the AHA argued that the move may not be appropriate.
"We appreciate that MedPAC recognizes the significant resources required to collect and submit quality data," the industry group wrote. "However, most measures calculated by CMS would be based on Medicare claims data. While claims data have a role in quality measurement, they cannot and do not fully reflect the details of a patient's history, course of care and clinical risk factors."
READ MORE: CMS Timelines for Stage 3 Meaningful Use, MACRA Implementation
Claims-based outcomes measures would, therefore, not produce accurate provider performance evaluations.
The AHA also found problems with the MedPAC's suggestion to assess MIPS eligible clinicians based on local market areas.
The commission suggested that clinician performance be aggregated and evaluated either across the local market area or at the clinical group level. Grouping clinicians could alleviate concerns about the small number of patient cases used to report MIPS measures.
However, the AHA stated that "assigning clinicians an aggregate score based on the performance of all others in their community is arbitrary, especially since there is considerable variation in market composition and the ability of clinicians to collaborate on improving performance."
Instead, the industry group suggested that MedPAC recommend MACRA implementation changes that encourage eligible clinicians to voluntarily collaborate for MIPS reporting. For example, the commission should suggest a MIPS participation option that permits hospital-based providers to use their hospital's CMS quality and resource use measures in MIPs.
READ MORE: How MACRA Implementation Rules Affect Provider Profitability
Not only would the policy approach address MedPAC's concerns about small observations for measures, but it would promote quality improvement activities across the care continuum.
Additionally, the AHA challenged MedPAC's potential MACRA implementation changes for the Advanced APM track.
MedPAC discussed redesigning the 5 percent value-based incentive payment structure under the Advanced APM track. Eligible clinicians sufficiently participating in an approved model between 2017 and 2022 can earn an incentive payment based on total Medicare fee schedule revenue for each year they qualify.
However, the commission suggested that CMS limit the 5 percent incentive payment to eligible clinicians that successfully control healthcare costs and/or improve care quality.
The AHA countered the commission's potential Advanced APM changes, arguing that limiting the incentive payment to only successful eligible clinicians would discourage Advanced APM participation.
"This principle misses the key purpose of the APM incentive payment, which is to encourage participation in advanced APMs, not reward or penalize performance," the group wrote. "APM performance should be rewarded or penalized solely by the design of the model."
The downside financial risk involved with Advanced APM participation are sufficient performance incentives to spur better cost control and care quality.
Providers participating in Advanced APM participation must also make substantial investments to be successful in the model, the AHA added. For example, providers need to develop necessary infrastructure, such as data analytics capabilities, care management transformations, and care delivery redesign.
Learning how to successfully manage patient populations or care episodes typically takes time for providers. Therefore, eliminating Advanced APM participation rewards may discourage eligible clinicians from joining the models.
"An incentive based on participation, not performance, helps stabilize providers shifting into new payment models while they learn how to operate in the new APM environment," the AHA stated. "For that reason, we continue to urge CMS to expand its definition of financial risk to include the investment risk borne by providers who participate in APMs, and to develop a method to capture and quantify such risk."
Finally, the industry group called on MedPAC to be cautious with implementing MACRA changes that aim to "balance" MIPS and Advanced APM incentives.
CMS intends to shift more eligible clinicians from MIPS to the Advanced APM track as the Quality Payment Program matures. MedPAC suggested that the federal agency do this by making MIPS incentives less attractive to providers to dissuade eligible clinicians from staying in MIPS.
The commission recommended that CMS start by eliminating the $500 million per year performance bonus for clinicians with exceptional MIPS performance and lowering maximum financial incentive payments.
However, the AHA argued that many providers already view MIPS as the least attractive Quality Payment Program option. Since MIPS is a budget-neutral program, CMS will impose a financial penalty on some eligible clinicians each year.
MIPS penalties may be particularly burdensome for providers who are trying to implement Quality Payment Program capabilities and move toward the Advanced APM track.
"The Commission's proposals to, for example, limit the upside potential under the MIPS and eliminate the exceptional performance bonus could serve to punish providers who are devoting significant resources to transitioning into the more value-based approach encompassed by the MIPS," the group wrote.
"It could be especially biased against small practices that have many fewer options to participate in advanced APM models," they added.
Potential MACRA implementation changes addressed in the MedPAC January meeting will be covered in the commission's report to Congress in June.