AHA Decries Proposed Expansion of Outpatient Site-Neutral Payments
Expanding site-neutral payments to excepted hospital outpatient departments exceeds CMS' authority and puts care quality and innovation at risk, AHA argued.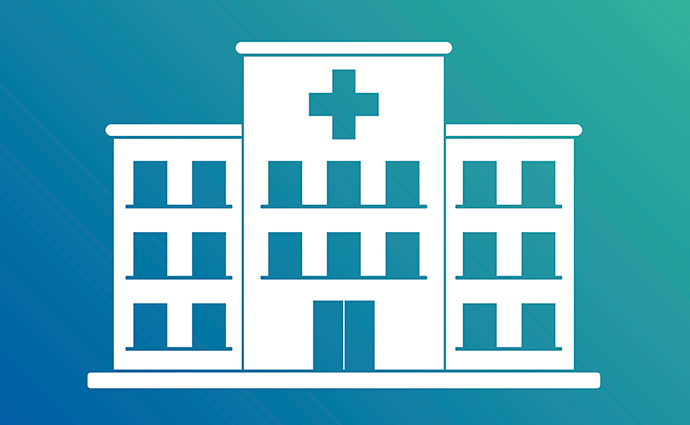 Source: Thinkstock
- CMS should withdraw new proposals to expand site-neutral payments to hospital outpatient clinic visits and services from expanded clinical families delivered at off-campus provider-based departments (PBDs), the American Hospital Association (AHA) recently told CMS.
In the recently proposed 2019 Outpatient Prospective Payment System (OPPS) rule, CMS included site-neutral payment proposals that would decrease Medicare reimbursement for hospital outpatient services to 40 percent of the outpatient rate in the 2019 calendar year.
The site-neutral payment expansions would reduce growing outpatient expenditures by cutting hospital payments by $760 million in 2019.
However, the AHA stated in a comment letter on the proposed rule that the proposals, "run afoul of the law and rely on the most cursory of analyses and policy rationales. Taken together, they would have a chilling effect on beneficiary access to care and new technologies, while also dramatically increasing regulatory burden."
At the core of its arguments, the AHA contended that CMS does not have the statutory authority to expand site-neutral payments in the manner the federal agency proposed in the 2019 OPPS rule.
READ MORE: The Difference Between Medicare and Medicaid Reimbursement
Section 603 of the Bipartisan Budget Act of 2015 and the 21st Century Cures Act specifically included exceptions for certain off-campus provider-based departments that were billing under the OPPS before Nov. 2, 2015 and met the "mid-build" exception. The legislations state that these hospital outpatient departments are not subject to the lower site-neutral payment rates.
CMS' recently proposed rule, however, would extend site-neutral payment rates to the excepted facilities by paying the off-campus PBDs the same rate as non-excepted off-campus PBDs for clinic visits. Therefore, the federal agency is overstepping its regulatory authority, the AHA stated.
"CMS does not have the authority to implement the Medicare Act in a fashion that eliminates an exception that was expressly established by statute," the hospital association wrote. "When it enacted section 603, Congress made a clear policy choice that excepted PBDs would not be subject to the same site-neutrality policies that apply to nonexcepted PBDs."
"CMS's proposal disagrees with and seeks to overturn the policy choice made by Congress. But it is well established that 'federal agencies may not ignore statutory mandates or prohibitions merely because of policy disagreements with Congress,'" the association added.
Similarly, CMS does not have the authority to implement the families of service expansion proposal, which would reimburse excepted off-campus PBDs the site-neutral rate for delivering new clinical families of services, the letter continued.
READ MORE: When Claims Reimbursement Doesn't Cover Healthcare Innovation
Additionally, the proposed site-neutral payment expansions would decrease care quality for patients seeking hospital outpatient services, the AHA explained to CMS.
"Making additional cuts to outpatient payment of the magnitude proposed in the clinic visit policy would be excessive and harmful. It would endanger the critical role that hospital outpatient departments (HOPDs) play in their communities, including providing convenient access to care for the most vulnerable beneficiaries, including the sickest, most medically complex patients," the letter stated.
Hospital outpatient departments tend to see more patients with severe chronic conditions, higher prior utilization of hospitals and emergency departments, and residences in low-income areas compared to physician offices.
Patients seeking care at hospital outpatient departments are also 1.8 times more likely to be dually eligible for Medicare and Medicaid, 1.4 times more like to be non-white, 1.6 times more like to be under 65 years old and disabled, and 1.1 times more like to be over 85 years old, the AHA reported.
"For better or worse, the hospital safety-net and emergency stand-by role are funded through the provision of all outpatient services. If CMS continues to erode this funding, so too will these critical services be eroded," the hospital association explained.
READ MORE: 4 Revenue Cycle Management, Claims Reimbursement Strategies
The proposal to reimburse new clinical families of services under site-neutral payment rates would also hamper innovation at hospitals.
"Excepted off-campus PBDs must be able to expand the types of items and services that they offer in order to be responsive to the changing needs of their communities as well as provide patients with the benefits of advances in clinical practice without suffering the penalty of losing payment under the OPPS," the hospital association pointed out.
"If finalized, this would be tantamount to freezing these excepted off-campus PBDs in time, ruling out their ability to keep up with the evolution of evidence-based medicine," the letter continued. "Such a policy simply fails to recognize how medical care continues to change, and it creates a very real possibility that innovation would be stifled and beneficiary access to care reduced."
The AHA argued that the site-neutral payment proposals would not address the growth in outpatient spending as CMS intended. Rather, the expansion of site-neutral payments for excepted off-campus PBDs would decrease care quality for the sickest of patients.
CMS plans to finalize the 2019 OPPS rule by early November 2018.