AHA Wants More Alternative Payment Models for Rural Hospitals
In 2019, the association plans to push for voluntary bundled payments, MACRA assistance, and other alternative payment model options for rural hospitals.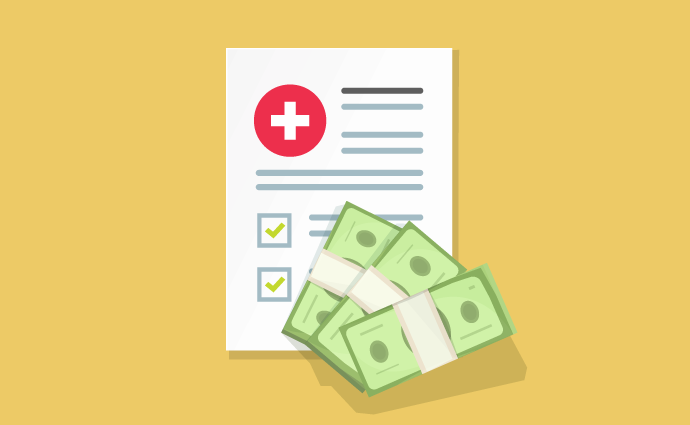 Source: Thinkstock
- In its 2019 Rural Advocacy Agenda, the American Hospital Association (AHA) called for more opportunities for rural hospitals to successfully participate in bundled payment models, the Quality Payment Program, and other alternative payment models.
"As the healthcare field moves toward value-based care and population health, hospitals are participating in alternative payment and care delivery models that have different incentives than the traditional fee-for-service system, and often connect patients to services beyond the walls of the hospital," the AHA wrote. "However, many new models either exclude rural providers or overlook the unique challenges of providing care in rural communities."
"New rural models need to be developed and those currently being tested by the Centers for Medicare & Medicaid Services (CMS) need to be evaluated for success, and if appropriate, expanded and extended," the hospital association continued.
Specifically, the AHA is urging the industry to create voluntary bundled payment models for rural hospitals. Bundled payments generally pay providers a single, comprehensive payment for all the services involved in an episode of patient care, such as a knee replacement or coronary artery bypass graft surgery.
CMS runs several voluntary bundled payment demonstrations, such as the Bundled Payments for Care Improvement (BPCI). The alternative payment model is popular among hospitals because they carry less financial risk than other models, like the accountable care organization (ACO).
READ MORE: Overcoming Rural Hospital Revenue Cycle Management Challenges
However, rural hospitals oftentimes cannot participate in existing bundled payment models because of their low episode volume or other unique circumstances, the AHA argued.
Unique circumstances that impede a rural hospital's participation in alternative payment models include a lack of value-based payment experience, the geographic dispersion of their patients, limited financial resources for infrastructure investments, and non-interoperable health IT systems, the Government Accountability Office (GAO) previously found.
In light of the challenges rural hospitals face, the AHA called on policymakers to test voluntary bundled payment models specifically for the providers. The models should "be tested to determine their feasibility and success in improving quality and affordability."
The AHA also plans to advocate for a "gradual, flexible approach" to increasing rural hospital participation in MACRA's Merit-Based Incentive Payment System (MIPS) in 2019, the agenda stated.
Rural hospitals have had a hard time succeeding in Medicare's new value-based payment program. Recent MIPS performance data from the program's first year showed rural and small practices were more likely to incur a penalty and less likely to earn the exceptional performance bonus compared to their large, urban peers.
READ MORE: GAO Finds Uptick in Rural Hospital Closures as Inpatient Use Falls
In a recent report GAO found that rural and small practices did not have the EHR infrastructure and staffing levels needed to succeed in MIPS.
With rural hospitals facing MIPS obstacles, their participation in MACRA's other pathway has also suffered. The Advanced Alternative Payment Model track offers greater incentives. However, providers must take on significantly more financial risk to qualify.
The unique circumstances preventing rural hospitals from participating and succeeding in other alternative payment models also prevents them from qualifying as Advanced Alternative Payment Model participants.
The AHA will push CMS to provide additional opportunities for rural providers to participate in Advanced Alternative Payment Models, the hospital association said in the 2019 agenda.
The 2019 Rural Advocacy Agenda also details several other alternative payment and care delivery models that could help rural hospitals transition away from fee-for-service. The AHA supports the expansion of the Rural Community Hospital (RCH) Demonstration Program and Frontier Community Health Integration Project (FCHIP) Demonstration.
READ MORE: Flexibility, Value-Based Payment Key to Rural Hospital Success
The RCH Demonstration is an ongoing CMS program that tests the feasibility of cost-based reimbursement for small rural hospitals that are too large to be considered critical access hospitals. CMS launched the program in 2004 and Congress extended it through the 21st Century Cures Act.
A recent program evaluation from CMS showed the demonstration benefits rural hospitals and did not negatively impact patient access to care.
Therefore, the AHA is calling on policymakers to not only expand the program, but also make it permanent.
The association also advised an expansion of the FCHIP demonstration, which is another ongoing CMS program. The three-year demonstration aims to develop and test new coordinated care models for providers in the most sparsely-populated rural counties. Ten critical access hospitals currently participate.
Given the small number of participants, the AHA argued an expansion of the demonstration would "increase data availability and allow for a more comprehensive evaluation of performance."
Finally, the AHA plans to advocate for a rural emergency hospital designation as part of their push for new models of care for rural hospitals.
CMS currently uses special designations for certain rural hospitals. For example, rural hospitals with 25 or fewer beds that are located more than 35 miles from another hospital can apply to be a critical access hospital. Under the designation, Medicare reimburses the hospital using a cost-based methodology.
The AHA argued in its agenda that a similar rural emergency hospital designation would benefit rural healthcare by "allow existing facilities to meet a community's need for emergency and outpatient services without having to provide inpatient care."
The 2019 Rural Advocacy Agenda also detailed the AHA's plans to ensure adequate reimbursement for rural hospitals through the elimination of site-neutral payments and the Medicare reimbursement sequestration.