Aligning Incentives for Providers, Payers Improves Primary Care
A partnership between Blue KC and Vera Whole Health shows how a value-based contract with downside financial risk fostered comprehensive, affordable primary care.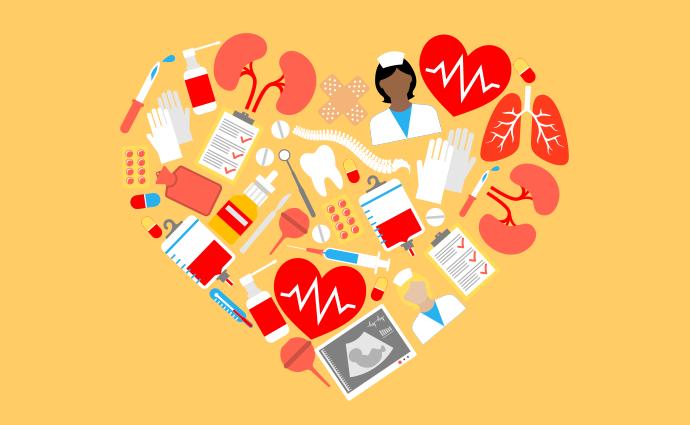 Source: Thinkstock
- How the healthcare industry delivers and pays for primary care is changing as the country finds their healthcare spending skyrocketing.
Healthcare spending across the country is slated to increase at an average annual rate of 5.5 percent over the next eight years, outpacing the average estimated GDP growth rate by one percentage point, federal actuaries recently reported.
As more dollars go toward healthcare, industry stakeholders agree that primary and preventative care is key to curbing costs by stopping unnecessary utilization that results in even more unnecessary spending.
However, the fragmented fee-for-service system that currently rules the healthcare payment landscape prevents industry stakeholders from agreeing on how to offer comprehensive primary and preventive care services in a manner favorable to both providers and payers.
The fee-for-service system puts the parties at odds. Providers rely on high service volumes to keep their doors open, while payers aim to curb utilization to keep offering affordable services to members.
READ MORE: Value-Based Contracts Rely on Patient Attribution, Data Sharing
But, a direct-to-employer primary care provider and a large payer are finding that aligning the financial incentives for providers and payers may be the key to not only lowering costs, but delivering affordable primary care.
Vera Whole Health and Blue Cross Blue Shield of Kansas City (Blue KC) recently teamed up to open three new primary care clinics in Missouri that blur the line between provider and payer and incentivize both sides to deliver high-quality, low-cost care to patients.
"If you look at healthcare today, all of the stakeholders have different financial goals from one another. Everybody wants something different, and that's extremely frustrating," Ryan Schmid, President and CEO of primary care provider Vera Whole Health, recently told RevCycleIntelligence.com.
"We're extremely intentional about aligning financial interests for our clients, our clinicians, our entire staff, and our patients themselves," he added.
Vera and Blue KC intentionally aligned the financial incentives for payers and providers by opening three new Spira Care Centers in January 2019, which are a combined primary care and insurance offering available to eligible Blue KC members.
READ MORE: Six Characteristics of High-Value Primary Care Practices
"We've taken components that largely sit in direct primary care and integrated it into an insurance offering that we sell to all of our group segments here in Kansas City," Blue KC's VP of Business Development David Olson explained.
"When you have insurance from Blue Cross Blue Shield of Kansas City and you select the Spira Care product or plan, you get access to Spira Care's care centers," he continued. "After getting access to those care centers, everything that happens to you from a care perspective is at no additional cost. We cover all your primary care and all of your lab work."
The Spira Care Centers also deliver behavioral health services through primary care, as well as x-rays and pharmacy services. All services delivered at the centers are covered by the insurance component except prescriptions, which are treated like other Blue KC plan offerings.
For all the pieces of the primary care and insurance model to come together, Vera and Blue KC had to align their financial incentives through a value-based contract.
Blue KC uses a capitated payment model tied to quality performance to reimburse Vera for delivering primary care services at Spira Care Centers.
READ MORE: 63% Capitation Needed to Sustain Primary Care Transformation
"It is a per member, per month payment contingent on them meeting quality metrics," Olson explained. "A portion of their capitated payment is withheld pending them meeting HEDIS quality metrics, including patient satisfaction. There is a lot we have in the contract that they have to meet to ensure that they are continuing to deliver high-quality care."
But the key to truly aligning financial incentives is sharing the financial risk for total costs of care.
"Both of us also have upside and downside risk on the total cost of care for Spira Care members," Olson said. "It was important for us to have aligned incentives. It ensures that for care outside of the Spira Care Center both Vera and Blue KC are paying attention in terms of where these members are going and if they are getting high-quality, low-cost care. Are we closing the loops and getting feedback back to the providers so they're aware of what's going on with the member?"
"We have incentivized those pieces so that Vera and Blue KC look at it in the same lens," he continued.
By aligning the financial incentives, providers no longer have to depend on service volumes to ensure they can continue delivering high-quality care to patients. Instead, they can prioritize their shared goal of improving preventative care to decrease costs.
With payers and providers on the same page, the combined primary care and insurance product aims to lower costs while boosting preventative care by pulling on the utilization lever of the healthcare cost equation, explained Schmid.
"We have two levers to pull to save money. One is price and the other is utilization. We can't really do anything about price. That's outside of us," he said. "But what we can impact is utilization. Eighty to 90 percent of the care that most working adults ever need can and should be delivered through primary care if there's enough time and resources to do it."
Vera provides the resources for Blue KC by implementing a primary care delivery model and hiring the physicians, nurses, and health coaches in the new Spira Care Centers. With a dedicated primary care team, the healthcare provider drives down unnecessary utilization through high-touch patient interactions in the primary care setting.
"We drive very high participation levels," Schmid stated. "On average, about 70 percent of eligible employees have some face-to-face encounter at least once a year. The national average is about 27 percent."
The high-touch patient interactions with primary care will reduce downstream costs, Olson added.
"We'd be naïve to sit there and say we're just going to save a couple bucks on primary care and hope it all works well," he stated. "We're actually completely fine having primary care play a much larger role and perhaps that means spending more on that realm. But we know that the total cost of care that surrounds primary care is going to decrease at a much faster rate."
The primary care delivery model also reduces utilization and therefore spending through referrals.
"When we do have to make a referral, understanding who within network is high quality and low cost is key," Schmid said. "We essentially carve out a high-performing network for our providers to refer patients to. That also includes following up with the patient and the receiving provider to make sure that we give the records back. That way the patients don't get lost in the system again."
"That's how we drag down utilization, which is where we save money," he emphasized. "One of our clients, for example, saw a 44 percent decrease in specialty care, a 33 percent decrease in outpatient, and a 13 percent reduction in ER just in the first year."
For Blue KC, that network of providers is through the payer's high-performing providers. The payer offers Spire Care members access to a high-performing network of about ten hospitals considered high-quality and low-cost by the payer.
Truly bending the healthcare cost curve hinges on improving primary care to achieve downstream savings. Value-based contracts with downside financial risk provisions are key to getting providers and payers on board with offering comprehensive, affordable preventative care services to patients.
"It is critically important that we're able to deliver higher quality, lower cost care," Olson stated.