Aligning the Medicare Physician Fee Schedule with Value
Industry experts call on reforms to the Medicare Physician Fee Schedule to align payment rates with value-based reimbursement and APMs.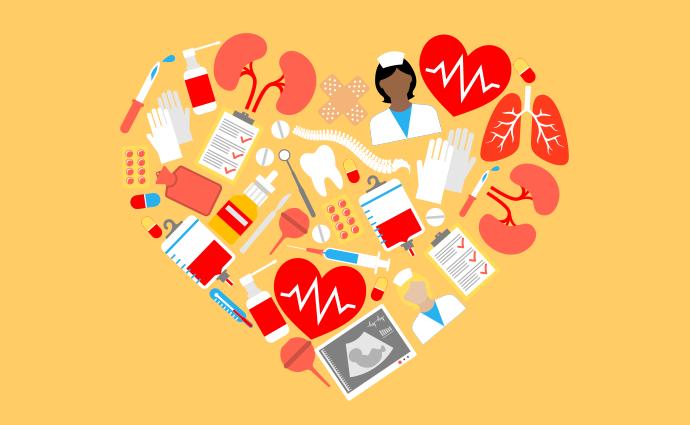 Source: Thinkstock
- The healthcare industry is committed to moving to value-based reimbursement. However, like many transformations in healthcare, the shift away from fee-for-service has been a long journey.
CMS and other major payers cannot transition providers to a dramatically different payment structure overnight. Instead, major public and private payers have opted to slowly introduce value-based reimbursement arrangements on top of traditional fee-for-service payment mechanisms.
For Medicare specifically, policymakers have layered alternative payment models (APMs) on the Medicare Physician Fee Schedule, which also underlies the fee schedules of private payers and Medicaid programs.
But how can the industry effectively transition to value-based reimbursement if the Medicare Physician Fee Schedule itself needs significant retooling to align with value?
That is the question two industry experts from the Urban Institute and the Brookings Institution recently asked in a new Health Affairs report.
READ MORE: Best Practices for Value-Based Purchasing Implementation
"The prevailing policy dichotomy between volume- and value-based payment is flawed. Most physicians and other health professionals continue to receive most of their payment via fee schedules. Fee schedules remain the foundation for currently considered alternative payment models," wrote Urban Institute Fellow Robert A. Berenson and the Brookings Institution's Paul B. Ginsburg.
"Like APMs, fee schedules can produce more or less value by influencing how clinicians spend their time and the mix of services provided to patients. The Medicare Physician Fee Schedule could be part of the move to value-based payment if relative fees were prudently modified to achieve value-based objectives."
CMS implemented the Medicare Physician Fee Schedule in 1992 to curb healthcare spending by basing payment rates on a service's resource costs, rather than historical charges.
The fee schedule uses a resource-based relative value scale methodology, meaning payment rates stem from a services' resource costs relative to the resource costs of other services. Therefore, CMS sets rates using data on physician work (time and intensity), practice expenses, and malpractice costs.
Policymakers argued that paying providers based on the cost of the resources used to perform a service would not incentivize providers to over- or under-perform services. Basing payment rates on resource costs is also more objective, less easily manipulated, and less subject to distortion compared to charges.
READ MORE: Understanding the Value-Based Reimbursement Model Landscape
But in the almost three decades of its use, industry experts are saying the Medicare Physician Fee Schedule is not keeping up with current healthcare practice.
"Obtaining accurate measures of time has proved to be difficult, while the intensity component is inherently subjective, requiring inter-specialty consensus about the relative intensity associated with providing a broad range of very different kinds of services," the authors explained. "Although not inherently subjective, estimating practice expense components of relative values is difficult because the extensive data required must be updated frequently— especially because technologies mature and become less costly, while unit costs vary with rates of capacity use."
Furthermore, Berenson and Ginsburg stated that relative values are what economist consider "sticky downward."
"For the Medicare Physician Fee Schedule, that means that even when work diminishes over time as clinicians gain experience, and when practice expense attributable to a service declines as a result of advances in equipment and supplies, the relative values do not decline correspondingly," they elaborated.
Therefore, the experts advised policymakers to revamp the Medicare Physician Fee Schedule to better align with the industry-wide push for value.
READ MORE: Good Data, Better Value-Based Care Can Boost Population Health
The experts proposed an updated fee schedule in which CMS reevaluates the relative value units (RVUs) assigned to certain codes. CMS would use a similar process as it does now to identify overvalued services, targeting codes for reevaluation that are responsible for high dollar volume and rapid volume growth, as well as services involving new technologies for which relative values have already been established and services that have experienced significant technological or work process change.
CMS would gradually reduce payment rates for the identified services by 10 to 15 percent per year, while limiting the aggregate percentage of spending subject to discretionary reductions in any year to five percent to ten percent.
At the same time, CMS would ensure fee reductions do not reduce patient access to services.
"By this process, over time, Medicare Physician Fee Schedule fees (but not cost-based RVUs) would better reflect a consensus-based judgment on a more value-based mix of services," the experts argued.
The proposed fee schedule would also empower CMS "to selectively increase payments for service codes to achieve explicit policy objectives—for example, to influence physicians' choice of specialties and prevent the premature retirements of those in undersupplied specialties."
Additionally, the experts recommended that the Physician-Focused Payment Model Technical Advisory Committee developed under MACRA be able to facilitate the integration of the fee schedule with APM demonstrations.
"More fundamental improvement in physician payment would be produced by breaking down the dysfunctional separate tracks that the Medicare Physician Fee Schedule and APMs are now on," the experts wrote. "In fact, many of the APMs proposed by physician organizations to the Physician-Focused Payment Model Technical Advisory Committee could be implemented with coding and payment changes within the schedule: They do not require developing and testing a new APM."
Overall, the proposal would help to align the Medicare Physician Fee Schedule with value-based reimbursement and alternative payment models, drawing the industry closer to full adoption of value-based care.