AMIA Calls for Activity Reporting in Promoting Interoperability
Activity-based reporting used in the Improvement Activities category of MIPS would meaningful track certified EHR use under Promoting Interoperability, AMIA argued.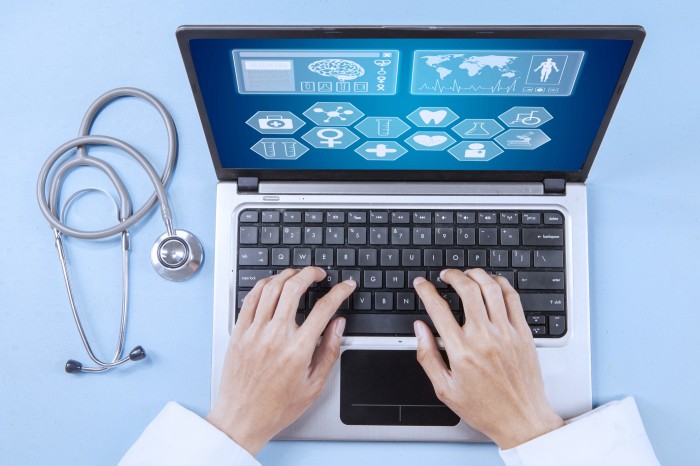 Source: Thinkstock
- CMS should replace process measure reporting in the new Promoting Interoperability program with activity-based reporting as in the Improvement Activities performance category of Merit-Based Incentive Reporting System (MIPS), the American Medical Informatics Association (AMIA) recently suggested.
In its comments on the most recent Medicare hospital payment rule, the industry group explained that activity-based reporting allows providers to demonstrate clinically meaningful use of health IT systems compared to measure reporting.
"Health IT facilitates better patient care, but it is not an end unto itself," said Douglas B. Fridsma, MD, PhD, FACP, FACMI, AMIA President and CEO. "By enabling hospitals to demonstrate how they are leveraging clinical informatics, data analytics, and other such tools to address priority patient populations and improve patient care, CMS can provide the regulatory flexibility these tools need to be successful."
CMS already employs activity-based reporting under MIPS. Eligible clinicians must report on Improvement Activities to avoid penalties under the new value-based purchasing program.
According to CMS, MIPS Improvement Activities gauge an eligible clinician's participation in activities that enhance clinical practice, such as ongoing care coordination, clinician and patient shared decision-making, regular use of patient safety practices, and practice access expansions.
Eligible clinicians can choose from over 100 Improvement Activities to satisfy MIPS reporting requirements, which require clinicians to submit data in 2018 on either two high-weighted activities, one high-weight activity and two medium-weighted activities, or at least four medium-weighted activities.
Reporting on certain MIPS Improvement Activities can also earn an eligible clinician a 10 percent bonus point award under the Promoting Interoperability program, which replaced the Advancing Care Information performance category of MIPS and the meaningful use initiative for hospitals.
AMIA is calling on CMS to apply a similar approach to the Promoting Interoperability category by creating clinically-relevant "Inpatient Improvement Activities" (IIAs). IIAs would be similar to Improvement Activities under MIPS, but they would also:
Rely on the use of the most recent editions of Certified EHR Technology (CEHRT)
Align with a small number of broad strategic priorities set by HHS
Be hospital-developed with descriptions of expected data inputs, processing, and action steps, with an evaluation of impact
Involve a significant portion of all clinicians who deliver care in the facility
Be available publicly to promote healthcare transparency
CMS should pilot the activity-based reporting approach for the Promoting Interoperability program through the CMS Innovative Center, the organization added.
"We recognize the difficulty in crafting a program relevant to an array of inpatient settings across the country, so we further recommend that pilots be initiated through the CMS Innovation Center (CMMI) to understand what systems and controls are needed to support this program," the organization told CMS.
The pilots should launch by 2021 for hospitals that are willing to undertake activity-based reporting.
Additionally, AMIA urged CMS to avoid adding requirements to the program that are not supported by certified EHR technology.
For example, CMS proposed in the most recent Medicare hospital payment rule to add the measure "Support Electronic Referral Loops by Receiving and Incorporating Health Information" to the Promoting Interoperability program. The measure would assess a hospital's clinical information reconciliation for medication, medication allergy, and the current problem list.
While AMIA supports the general idea of the new measure, the organization explained that "clinical information reconciliation continues to present many challenges in practice, especially using CEHRT," the letter stated.
"Successful reconciliation of clinical information, such as medications, medication allergies, and problem lists using health IT is resource-intensive, time-consuming, requires multidisciplinary collaboration, changes to workflow, standard terminology, and syntax, as well as item provenance attribution."
Finalizing this measure and similar requirements not supported by 2015 certified EHR technology would harm hospitals under the Promoting Interoperability program, AMIA stated.
"A general principle CMS should follow is ensuring that ONC's Certification Program supports all CMS requirements," the organization advised.
AMIA also noted that it strongly supports the proposed requirement for providers to only use 2015 Edition certified EHR technology starting in 2019 or face a payment reduction. But CMS should find ways to expand incentives for adoption of the technology in other care settings.
"Without promoting CEHRT adoption beyond the original targets of external providers and acute care hospitals, the goal of promoting interoperability will be hindered and attempts to improve care quality will be stalled," stated Joseph Kannry, MD, Chair of AMIA's Public Policy Committee.
"CMS must leverage its rules and activities to support the ongoing adoption, implementation, and upgrade of CEHRT," the Lead Technical Informaticist at Mount Sinai Health System, and Professor of Medicine at the Icahn School of Medicine at Mount Sinai added. "Each stakeholder across the care continuum, including skilled nursing and long-term care facilities, pharmacies, and labs needs to use CEHRT-compatible technology. 21st century care of our patients demands it."