Are Healthcare Quality Measures 'Over-Built?'
In an open letter to CMS, MedPAC warns that the sheer number of quality measures could be creating problems.
- Healthcare quality measures have become a major priority in recent years for many hospitals. With the growing need for healthcare organizations to be accountable and the weight being put on value-based care, quality measures are important. However, there is a train of thought that the sheer number of incentives, penalties and funding that is reliant on various quality metrics has created a growing burden on providers to keep up.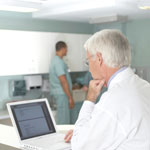 In December, the Centers for Medicare and Medicaid Services (CMS) released its annual list of quality measures that are under consideration. This year's report was 329 pages and included hundreds of measures that could be instituted to determine the quality of care provided by Medicare-certified facilities. CMS now has the option to include any of these measures for upcoming rule-making for over 20 Medicare quality reporting and value-based purchasing programs.
These measures are required to be published by December 1, the previous year to give stakeholders an opportunity to view, examine and comment on them before they are formally proposed to become official parts of the program.
This number is clearly high and some are starting to question if the measures are getting out of hand.
In an open letter to CMS and Department of Health and Human Services administrator Marilyn Tavenner, the Medicare Payment Advisory Commission (MedPAC) pointed out the problem that is being created and other issues that it may be covering up.
"This year's 329-page list of measures under consideration is a telling symptom of the larger problem," Glenn Hackbarth, MedPAC Chairman, wrote. "Over the past few years the Commission has become increasingly concerned that Medicare's current quality measurement approach is becoming 'over-built,' and is relying on too many clinical process measures that are, at best, weakly correlated with health outcomes."
It goes on to say that with a large number of process measures backed up by undesirable payment incentives because fee-for-service Medicare has increased the volume of services and is overly burdensome on providers to report. This also creates limited information to support clinical improvement or beneficiary choice.
"Instead the Commission has urged more focused attention on a small number of population-level outcome measures, such as potentially avoidable hospital admissions, emergency department visits, and readmissions," the letter reads.
Hackbarth concludes that MedPAC acknowledges and appreciates the openness of CMS to accept comments during this process. He states that the sheer size of the most recent list reinforces concern that Medicare's provider-level measurement activities are accelerating without regard to the costs or benefits of an ever-increasing number of measures.
"We urge CMS to keep this broader perspective in mind as it moves into the proposed rule process for each Medicare program, and carefully consider whether each additional measure would simply reinforce or exacerbate the current system's problems," Hackbarth wrote.