Are Hospital Readmissions Reduction Program Results Overstated?
The Hospital Readmissions Reduction Program was not as successful as previously thought because of a Medicare claims change that impacted patient risk scores.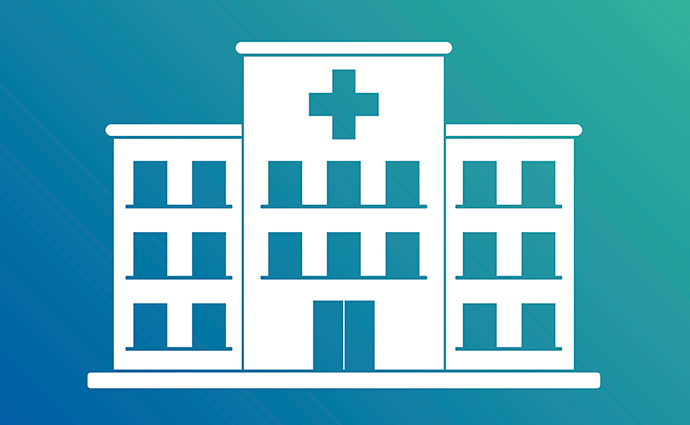 Source: Thinkstock
- CMS, researchers, and other healthcare stakeholders have touted the Hospital Readmissions Reduction Program (HRRP) touted as a success.
Under the authority of the Affordable Care Act, CMS launched the HRRP in 2010 to incentivize hospitals to reduce hospital readmissions among Medicare beneficiaries. The pay-for-performance penalizes hospitals up to three percent of their reimbursement if they report higher-than-expected 30-day risk-adjusted readmission rates for specific conditions.
A number of studies have showed that the pay-for-performance program reduced 30-day risk-adjusted readmission rates at participating hospitals. Other research also found larger declines in hospital readmission rates for conditions targeted by the program than for non-targeted conditions, and for hospitals required to participate in HRRP versus those that were not.
However, a new study published in Health Affairs is calling those findings into question.
An analysis of Medicare data revealed that a change in the electronic transaction standards for Medicare claims around the same time as HRRP implementation caused reductions in risk-adjusted hospital readmissions for targeted conditions to be "illusory or overstated."
READ MORE: 3 Strategies to Reduce Hospital Readmission Rates, Costs
Accounting for the revised standards actually reduced the decline in risk-adjusted hospital readmission rates for targeted conditions by 48 percent.
Lead author Christopher Ody, PhD, Professor at the Kellogg School of Management, Northwestern University, and his colleagues investigated HRRP results after research by Andrew Ibrahim and coauthors found that the majority of readmission declines after HRRP implementation stemmed from increased patient risk scores, rather than actual lower readmission rates.
Patient risk scores either truly increased for patients or hospitals boosted their coding of diagnoses, Ibrahim concluded.
Ody and his team intended to find out which reason was the cause.
Turning to Medicare data, he identified an electronic transaction standard change between the establishment of HRRP in 2010 and the enforcement of program penalties in 2012. The change allowed hospitals to submit additional diagnoses on Medicare claims.
READ MORE: Why Focusing on Hospital Readmission Causes Is Essential
Specifically, the revised electronic transaction standard permitted hospitals to submit a maximum of 25 diagnosis codes through the new 5010 claim form. The previous form (4010A) only allowed for a maximum of ten diagnoses codes.
CMS rolled out the 5010 claim form in January 2011, which was right around the time hospital readmission rates declined under the HRRP.
"Over the next several months the decline in risk-adjusted readmission rates using all available diagnoses was meaningfully larger than the decline in those rates using nine or fewer diagnosis codes. The timing of this divergence, combined with the evidence above that documented a concurrent change in coding, suggests that a change in coding, rather than in true patient risk, explained the divergence," the study stated.
Additionally, the coding change may have explained the research that shows the HRRP produced larger decreases in readmissions among patients with targeted conditions treated at hospitals in the program compared to other patients.
The authors explained that coding changes and other factors would impact conditions with higher initial readmission rates more so than other conditions.
READ MORE: Do Pay-for-Performance Programs Improve Patient Outcomes?
"This coding effect was magnified for the conditions and hospitals targeted by the HRRP. Because patients with HRRP-targeted conditions admitted to targeted hospitals had more diagnoses, the updated electronic standards increased risk scores for this group by more than it increased risk scores for the nontargeted conditions or nontargeted hospitals samples," they wrote.
When they accounted for differences in baseline readmissions across samples, they no longer observed larger declines for patients with targeted conditions and those admitted to targeted hospitals.
Ody admits that hospitals did and are working to reduce hospital readmissions. However, his primary takeaway for hospital leaders is that "in aggregate, the efforts to reduce readmission have been much less successful than was previously believed."
"As a result, I would urge renewed skepticism about whether processes to reduce readmissions are in fact working," he told RevCycleIntelligence.com in an email. "This is the most important conclusion from our research, and what I most want to reiterate: the evidence that readmissions have fallen was flawed, and as a result, practitioners should be re-examining that evidence and any subsequent knowledge of theirs that was based on this flawed evidence."
CMS and other payers should also take away some pay-for-performance lessons from the study.
"These programs deserve more time to be tweaked," he concluded. "But for the program to make sense in the longer term, benefits from lower readmissions will need to be big, compared to the downsides of exposing providers to a lot of risk and potentially promoting some other undesired provider responses."
This isn't the first time the HRRP faced criticism from researchers. A 2017 study published in JAMA Cardiology found the pay-for-performance program increased short and long-term mortality rates for Medicare beneficiaries hospitalized for health failure.
A recent JAMA report seemed to refute the 2017 study's claims, finding that the program achieved a significant drop in readmission rates for targeted conditions without increasing in-hospital or post-discharge mortality rates.
However, stakeholders have also started to wonder whether the value-based penalty component of the HRRP incentivizes hospitals to refuse hospitalizations.