Asthma Education Model Lowers Resource Use, Healthcare Costs
A hospital asthma education program lowered emergency department and inpatient resource use, resulting in an $830,000 drop in healthcare costs.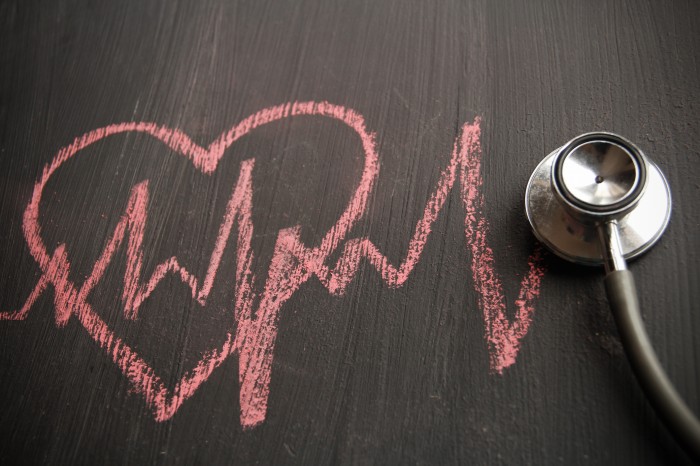 Source: Thinkstock
- Asthma education programs can help providers to significantly reduce unnecessary resource use and healthcare costs by boosting patient knowledge about chronic disease management, a recent American Journal of Managed Care study stated.
About 12 months after implementing an asthma education initiative at a New York-based hospital, researchers found that emergency department costs decreased by about $600,000, stemming from a significant drop in emergency department visits.
Prior to the asthma education program, program enrollees had a mean 1.1 emergency department visits a year. However, mean emergency department visits per enrollee dropped by 0.7 visits per enrollee.
Similarly, inpatient costs and utilization fell under the asthma education program. The hospital saw inpatients costs decrease by $230,000 and mean inpatient admissions per program enrollee fell by 0.11 inpatient visits in one year after program implementation.
Researchers concluded that asthma education initiatives are key to helping healthcare organizations achieve value-based care goals, including reducing healthcare costs.
Ensuring appropriate resource use for chronic conditions will also be part of the Merit-Based Incentive Payment System's (MIPS) payment adjustment determinations in 2018. Thirty percent of the composite MIPS score will be based on an eligible clinician's cost and resource use performance for episode groups, including chronic condition episode groups.
"Our work supports the observations of others and suggests that community-based AE [asthma education] programs can make a substantial contribution to the shared goal of the triple aim: improving the patient experience of care, improving the health of populations, and reducing the per capita cost of healthcare," study authors wrote. "Bettering patient well-being while simultaneously avoiding ED visits and decreasing costs is an attractive combination for providers, patients, insurance companies, and tax payers alike."
Many providers aim to manage asthma symptoms and attacks in the less expensive outpatient setting. But the Centers for Disease Control and Prevention reported that 1.8 million emergency department visits in 2011 were related to asthma management, accounting for 1.3 percent of all emergency department visits.
The American Hospital Association (AHA) also listed inpatient admissions for asthma as one of the top hospital-based procedures that providers should avoid to ensure appropriate resource use and reduced healthcare costs.
Despite an industry-wide push to reduce inpatient and emergency department use for asthma patients, Ellis Hospital reported 900 emergency department visits stemming from asthma issues in 2012, resulting in total healthcare costs of about $2 million.
To reduce avoidable resource use and costs related to asthma, the hospital developed an asthma management education program for patients. Asthma patients connected with a respiratory specialist with Certified Asthma Educator credentials and received 10 hours of asthma management education over six months.
Asthma education program patients also completed asthma knowledge questionnaires and the Asthma Control Test at follow-up visits and providers gave patients supplemental educational materials as needed.
Through the educational campaign, researchers revealed that patient asthma control improved. Prior to program implementation, program enrollees had a mean Asthma Control Test score of 14 points, with 78 percent of the 574 participants scoring below 19 points, indicating poor asthma control.
After enrollees went through the education program, the mean Asthma Control Test score boosted to 19 points and the number of participants scoring below 19 dropped to just 71 percent.
Patients also reported better asthma management knowledge. The mean asthma management knowledge score before the initiative was 10 points and the mean score after the intervention increased to 13 points.
Researchers did not reveal the maximum scores on the Asthma Control and asthma management knowledge tests.
With increased asthma management education, providers and patients avoided unnecessary and expensive healthcare resource use, resulting in decreased costs.
"Our results show that a community-based AE program can have a significant impact on both symptom control and resource use," wrote study authors. "The decrease in symptoms has implications for improved quality of life and productivity. Having a better understanding of the disease also leads to improved self-efficacy, confidence, and well-being."