Beta Testing Alternative Payment Models to Advance Value-Based Care
Rather than mandate models, healthcare leaders should start with small scale testing of alternative payment models to advance value-based care, experts advise.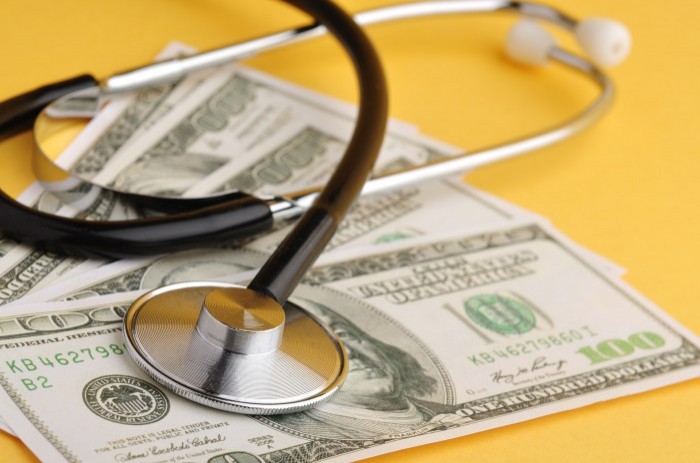 Source: Thinkstock
- Forcing providers to participate in alternative payment models (APMs) will do little to incentivize providers to make the care delivery and payment changes needed to reduce costs and improve quality, experts at the Center for Healthcare Quality & Payment Reform (CHQPR) recently argued.
Mandatory APMs require certain providers in a specific geographic region to participate in a new payment model to test whether the APM effectively lowers costs and/or improves quality.
CMS has used mandatory models like the Comprehensive Care for Joint Replacement (CJR) model to determine if the agency should expand the scope of the bundled payment model for joint replacement surgeries.
The federal agency has shifted away from compulsory models. After canceling mandatory bundled payment models for cardiac care and reducing the scope of the CJR model in 2017, the head of CMS expressed her support for voluntary models.
But whether CMS will abandon mandatory APMs is unclear. HHS Secretary Alex Azar has voiced support for compulsory models. The HHS leader would require providers to participate if CMS needed additional data to test the effectiveness of a demonstration.
READ MORE: Do Alternative Payment Models Overcome Fee-for-Service Flaws?
In the new CHQPR report, however, the national policy center explained that mandatory APMs have serious shortcomings. Chief among them are the fact that the models have no guarantee that they will achieve the desired results or that they will not have unintended negative consequences.
"APMs designed to reduce spending, particularly those involving significant financial risk, have the potential to harm patients as well as providers. It is inappropriate to require providers and their patients to participate in an APM that could be harmful before any testing or evaluation has been completed," the report stated.
Even if the potential benefits of the APM are great enough to justify requiring some providers to participate, then it is inappropriate to stop other providers from voluntarily joining, the center contended.
APMs should also not be "one-size-fits-all" like they are in mandatory demonstrations, experts from the CHQPR stated.
"It is well-known that there are significant differences in the health status of patients across the country and significant differences in practice patterns of providers both across and within geographic regions," they wrote. "Randomization only by region without randomization of providers or patients within regions would only have a limited ability to separate the effects of the APM from the influence of inter-regional and intra-regional differences in spending and quality."
READ MORE: Creating Alternative Payment Models to Support Health Centers
Additionally, mandatory APMs put providers on the line for patient behavior that is out of their control. Just because a model is required for providers in a particular region does not mean their patients cannot travel to a different region for care.
"For example, there is anecdotal evidence that in regions where CJR is mandatory, higher-risk patients are being forced to travel to non-participating regions in order to receive hip or knee surgery," the report stated. "This 'cherry-picking' and 'lemon-dropping' could reduce the reliability of any evaluation results."
Rather than implement mandatory APMs, experts advised stakeholders to "beta test" alternative payment models. The process would be similar to clinical trials.
Payers and policymakers oftentimes create compulsory APMs to test the model with a large number of providers. They believe testing a large group of providers will more effectively show whether an APM can achieve its desired results.
However, CHQPR experts countered that starting with large-scale testing is the opposite of what the industry does for clinical trials.
READ MORE: Top 5 Ingredients of a Successful Alternative Payment Model
"Large, randomized trials are Phase III, not Phase I," they wrote. "The drug, device, or procedure is first tested with a small number of volunteers to ensure it is safe, then it is tested with a larger group of volunteers to make a preliminary assessment of its efficacy, and only then is a large-scale trial contemplated. Positive results from the initial phases encourage patients and healthcare providers to voluntarily participate in the larger-scale tests."
Similarly, other industries start with small-scale production to identify problems and opportunities for improvements before the company starts broader production and distribution.
Healthcare payment reform leaders should be following a similar process with APMs.
"The more innovative the APM – i.e., the more that it differs from the current payment system – the more likely there will be a need for initial beta testing and potentially for additional rounds of refinement after the APM is implemented more widely," the report stated. "Positive results from the beta testing phase will encourage more patients and providers to participate in larger tests, and if results continue to be positive, they will pave the way for broad implementation."
Refining and improving APM through a beta testing process should eliminate the need to implement compulsory models, the experts continued.
CMS and other stakeholders may have established mandatory APMs to overcome the challenge of provider unwillingness to participate. However, providers may be refusing to join certain models because of their poor design.
"CMS continues to design APMs that place providers at financial risk for aspects of spending and quality they cannot control, while failing to give providers the resources they need to improve patient outcomes and reduce Medicare spending," the experts explained. "There is no evidence that simply increasing the financial risk in CMS APMs would result in greater savings."
Offering APM options that have been refined through rigorous testing may prompt more providers to voluntarily participate in the move away from fee-for-service.
CHQPR experts left healthcare payment reform leaders with a piece of advice. "Multiple, voluntary APMs will allow the fastest progress toward higher quality, more affordable healthcare," they concluded.