Beth Israel, Lahey Health Move Forward with Healthcare Merger
Lahey Health and Beth Israel Deaconess Medical Center in Massachusetts signed a letter of intent to explore a potential healthcare merger.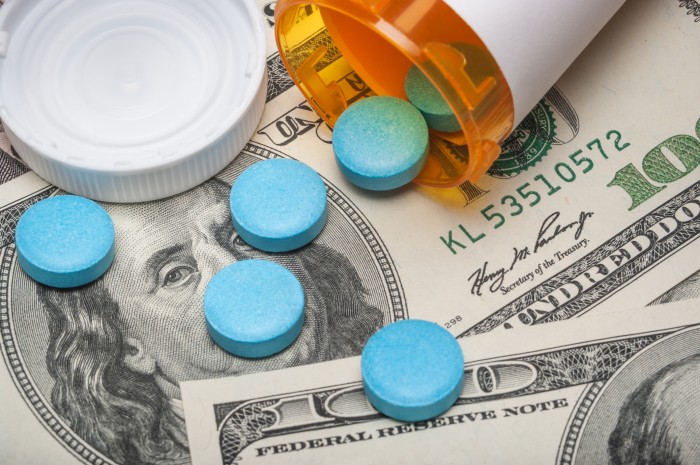 Source: Thinkstock
- Massachusetts-based Beth Israel Deaconess Medical Center and Lahey Health announced plans to pursue a healthcare merger earlier this week.
The two healthcare systems have debated a potential merger since 2011, but the recent letter of intent signifies a new commitment to "explore creating a combined system, anchored by two nationally-recognized academic medical centers, that would deliver high quality, affordable care in communities throughout Eastern Massachusetts."
According to The Boston Globe, the merged organization would create the second largest healthcare system in Massachusetts based on revenue. A Lahey Health and Beth Israel merger would include 8 hospitals and almost 29,000 employees. The organization would also bring in $4.5 billion in annual revenue.
The largest healthcare system would still be Partners, which was formed in 1994. The healthcare system boasts 10 hospitals and $12 billion in revenue. Partners also announced last week that it plans to acquire Massachusetts Eye and Ear.
While Lahey Health and Beth Israel have considered a healthcare merger for years, the local news source reported that the healthcare systems recently decided to move forward with the merger after resolving leadership challenges. Kevin Tabb, MD, Beth Israel's CEO, would be the Chief of the combined organization and Lahey Health's CEO, Howard R. Grant, MD, JD, would bow out once a deal is forged.
The combined organization's board would also contain the same number of members from both healthcare systems with Lahey Health's Board Chairwoman, Ann-Ellen Hornidge, heading the group.
Following an official letter of intent to pursue a healthcare merger, The Boston Globe added that some critics have questioned if the potential large-scale merger would boost healthcare costs or actually provide a cheaper alternative to Partners as the healthcare systems intend.
"There is the potential for real advantages for bringing a lower-cost alternative to more expensive options," Stuart Altman, Massachusetts Health Policy Commission Chairman, told the local news source. "On the other hand, when you put in place a very big player, they have the potential to extract higher rates and are no longer a lower-cost alternative."
Lahey Health and Beth Israel aim for the healthcare merger to provide high-quality affordable care to Massachusetts.
"Just over six years ago, I came to the Lahey Clinic because of the unique opportunity to help transform a revered physician group and medical center into a vibrant, innovative health care system," stated Grant. "During the recruitment process, the Board and physician leaders agreed that we would have to grow rapidly and adopt a regional model to provide superior, community focused care at a reasonable cost. We have successfully built our system with this focus, and our success has led us to the opportunity to affiliate with BIDMC [Beth Israel Deaconess Medical Center]."
Tabb also mentioned that the potential merger would "offer patients comprehensive, coordinated services across complementary geographies and help contain rising healthcare costs."
The possible healthcare merger may lead to significant healthcare cost reductions without lowering care quality and increasing prices, according to a recent Charles River Associates and American Hospital Association (AHA) report.
Hospital merger data from 2009 to 2014 revealed that acquired hospitals saw a 2.5 percent decrease in operating expenses per admissions, resulting in $5.8 million in savings at each merged hospital.
The hospital mergers, however, did not cause care quality to decrease and prices to go up as the Federal Trade Commission has argued in some recent requests to block healthcare mergers. The report showed that care quality was not statistically different among merged and non-merged hospitals and net patient revenue per admission actually dropped 3.9 percent for acquired hospitals.
On the other hand, the New York State Health Foundation reported in December 2016 that increases in market power led to higher healthcare prices in New York. Healthcare costs at the highest-priced hospitals were 1.5 to 2.7 times more expensive than the lowest-priced hospital in the state.
The highest-priced hospitals had greater market shares, were part of larger healthcare system, were in a rural area, and faced less competition.
Debate still swirls around the potential Lahey Health and Beth Israel merger's impact on healthcare costs in Massachusetts. But the healthcare system executives don't expect to submit any official merger documents to regulators for months.
When the healthcare systems decide to go through with the merger, the state's attorney general and Health Policy Commission plan to investigate how the merged organization would affect healthcare costs as well as care access and quality.