Bundled Payments Model Cuts Joint Replacement Costs by $1,166
A recent study shows the Bundled Payments for Care Improvement initiative reduced Medicare spending while maintaining care quality during a 21-month implementation period.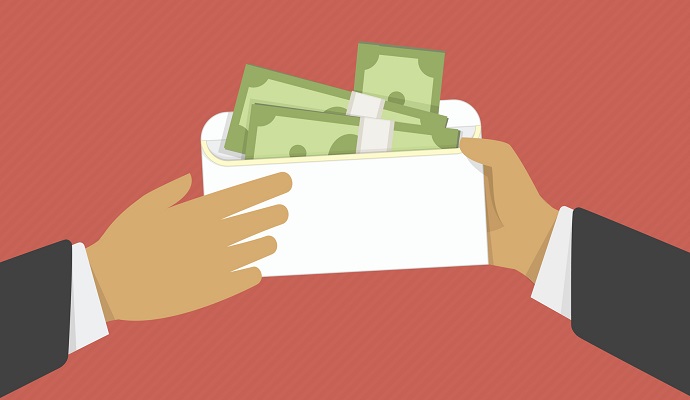 - Hospitals participating in the Bundled Payments for Care Improvement initiative decreased Medicare spending on lower extremity joint replacement hospitalizations by $1,166 per episode compared to non-participating hospitals, reported a study in the Journal of American of the American Medical Association.
Researchers stated that the bundled payments initiative was successful at reducing spending per episode of care while maintaining quality of care in the first 21 months of participation.
"This analysis of lower extremity joint replacement episodes, which account for more than 450,000 Medicare hospitalizations per year, significantly extends the evidence on the use of payment incentives to reduce spending for episodes of care, while maintaining or improving quality," said the team, which included authors from CMS and CareFirst Blue Cross Blue Shield.
The Bundled Payments for Care Improvement initiative was established in 2013 to test if connecting Medicare reimbursement to episodes of care could reduce Medicare spending while maintaining or improving quality.
Hospitals participate in one of four payment tracks that cover 48 clinical episodes. All participants continue to receive Medicare fee-for-service payments, but reimbursement amounts are reconciled against a set price for the episode of care based on historical payments and discount amounts.
READ MORE: Adjusted DMEPOS Payments to Reduce Medicare Spending by $19M
If the cost per episode is lower than the target price, then participants may earn a portion of the savings. But if the cost is higher, hospitals may have to repay CMS all or some of the financial loss depending on the payment track.
Using Medicare claims data from 2011 to 2015, researchers found that Medicare reimbursements for lower extremity joint replacement hospitalizations and the 90-day post-discharge period declined by $3,286 in the 21 months after the bundled payments program was implemented.
Similar hospitals that were not part of the Medicare initiative only decreased Medicare spending on payments by $2,119 for the same episodes during the intervention period.
The study reported that larger Medicare spending cuts were primarily driven by reduced payment for institutional post-acute care services. Initiative participants decreased skilled nursing facilities reimbursements by $546 more compared to non-participating hospitals and inpatient rehabilitation facilities payments decreased by an additional $445.
Post-acute care utilization also decreased under the Bundled Payments for Care Improvement initiative, researchers revealed. The use of post-acute care services, including skilled nursing, inpatient rehabilitation, and long-term care services, dropped from 63.7 percent of episodes in the program to 53.2 percent after the initiative implementation.
READ MORE: Industry Group Advises HHS to Expand Bundled Payment Models
Compared to non-participants, hospitals in the bundled payments model decreased post-acute care utilization by an additional 5.7 percent and decreased length of hospital stay by 0.1 days.
In addition to significantly reducing Medicare spending and post-acute care utilization, researchers noted that the model maintained quality of care. Participants did not demonstrate differences in care quality compared to non-participating hospitals on several claims-based measures, including 30-day and 90-day unplanned readmissions, emergency department visits, and post-discharge mortality.
Patients also reported greater quality improvements associated with mobility, physical and emotional issues, and pain management at participating hospitals versus the comparison group, according to a survey conducted by the researchers. About five percent more bundled payment model patients had improved their ability to walk without resting and 6.6 percent more said they could walk up and down 12 stairs.
In terms of getting back to normal activities, nearly 76 percent of bundled payment model patients reported improvements in physical and emotional issues that limited social activities versus only 71.6 percent of patients at non-participating hospitals. About 80 percent of bundled payment model patients also said that pain that limited normal activities decreased compared to only 76 percent in the comparison group.
Researchers remarked that the Medicare bundled payments initiative was effective at lowering costs in the first 21 months, but the model may drive providers to select less complex and costly patients in order to boost their chances of earning financial rewards.
READ MORE: New DMEPOS Prices Reduce Medicare Spending, Ensure Care Access
"Although several indicators of patient complexity, such as mean number of hierarchical condition category indicators, did not differ between the BPCI [Bundled Payments for Care Improvement] and comparison populations, hospitalizations, SNF [skilled nursing facilities] stays, and home healthcare use prior to the episode decreased for the BPCI population relative to the change for the comparison population," the authors wrote. "This could indicate that BPCI participants treated or sought a less costly mix of patients under the initiative."
Medicare bundled payments models may also cause providers to increase the number of episodes to earn more financial incentives and offset decreasing reimbursements, noted researchers. But additional data is needed to determine if participating hospitals intentionally increase the number of episodes.
Earlier this month, CMS released its second annual evaluation of the Bundled Payments for Care Improvement initiative. The federal agency pointed out that the model has the potential to significantly decrease Medicare spending on 11 out of 15 clinical episode groups that were examined in the program's evaluation.
Hospitals in the initiative also reduced healthcare costs by $864 per orthopedic surgery and beneficiaries undergoing the surgery reported better patient outcomes on two mobility measures after 90-days post-discharge, CMS reported.
Both CMS and researchers of the JAMA report noted that their findings are limited because the program is still fairly new, but preliminary results are promising.
"Early results are encouraging: orthopedic surgery bundles, in particular, have shown promising results on cost and quality in the first two years of the initiative," Patrick Conway, MD, Acting Principal Deputy Administrator and Chief Medical Officer, wrote in an accompanying blog post on the initiative's progress. "These models keep the patient at the center of care delivery and focus on well-coordinated, high quality care."
Dig Deeper:
• Understanding the Basics of Bundled Payments in Healthcare