Bundled Payments with Drug Costs Threaten Cancer Care Quality
A new report showed that bundled payments with drug costs included penalize oncology practices that treat more complex cases and see fewer patients.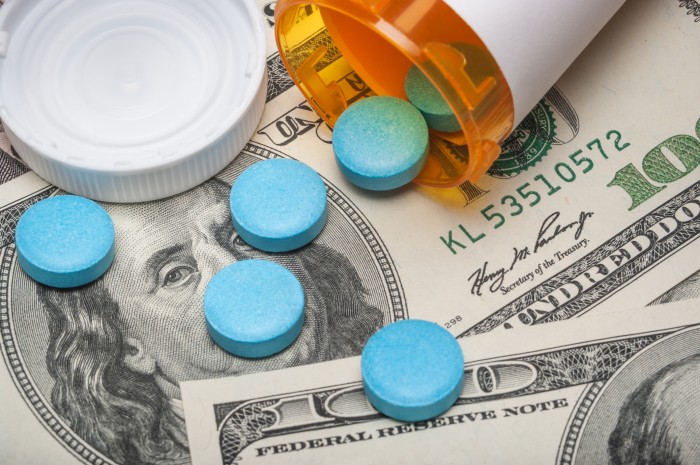 Source: Thinkstock
- Oncology bundled payments that include drug costs would negatively impact cancer care, a new report in the Journal of Oncology Practice showed.
According to the report done by Milliman, Inc. for the American Society of Clinical Oncology (ASCO), reimbursement under bundled payment models that include Medicare Part B and Part D costs would significantly vary depending on patient mix at the practice, not care quality.
Practices that treat a larger proportion of molecularly or clinically complex patients compared to the average patient in the bundle would earn reimbursement far below the expected fee-for-service payments.
On the other hand, practices treating less complex cancer patients would receive reimbursement that is well above the expected fee-for-service payments.
The oncology bundled payments would also negatively impact practices with lower patient volumes. Practices that see a small number of patients would face a reimbursement loss of 10 percent or more, the report showed.
READ MORE: Key Strategies for Succeeding with Healthcare Bundled Payments
Researchers uncovered the findings using an economic model for patients with advanced stage III colon cancer and metastatic non-small-cell lung cancer. They paired the simulation with Medicare reimbursement rate data from the first quarter of 2016.
"For years, policymakers and the cancer community have been struggling to contain the rising cost of healthcare in the United States, and bundled payments that include the costs of physician-administered drugs are one option under consideration to address this problem," explained the report's lead author Jeffery C. Ward, MD, FASCO. "This new analysis suggests these payment models will create barriers to patients receiving the right drug at the right time."
Oncology bundled payments that incorporate drug costs into financial benchmarks could encourage practices to send patients with complex cancer diagnoses to other organizations for treatment. This would disrupt care for many cancer patients.
The bundled payments could also force some oncology practices to close their doors to all patients, not just complex cases, the report added. Small oncology practices already face challenges with providing care to patients under Medicare fee-for-service payments.
The most recent Community Oncology Alliance Practice Impact Report uncovered a 121 percent increase in community cancer clinic closings and a 172 percent boost in hospital consolidation in 2016 compared to 2008.
READ MORE: Bundled Payments Rely on Robust Networks, Healthcare Markets
About 380 cancer treatment facilities closed and 609 community cancer practices merged with a hospital during that period. Another 390 practices also reported that they were struggling to remain open because of financial pressures.
Researchers also observed a two percent increase in practices sending patients elsewhere.
With oncology practices already struggling financially, bundled payments that include drug costs would add to their troubles, Ward explained.
"Oncology payment models that severely penalize practices for having a certain patient mix will impede the delivery of consistently high-quality care to patients with cancer," he said.
Instead, ASOC suggested the creation of bundled payment models that do not include drug costs as part of the bundle.
READ MORE: Exploring the Bundled Payments for Care Improvement Advanced Model
"Creating bundled payments without drug costs would help ensure continuity of care for patients with complex conditions while preserving incentives for practices to lower costs for aspects of cancer care that are within their control, such as diagnostics, imaging, emergency department services, and hospital use," the group advised.
Oncology clinical pathways would also help to optimize chemotherapy and supportive cancer care utilization, ASOC added.
Deloitte recently identified oncology bundled payments and clinical pathways as the top drivers of cancer care savings. Interviews with provider organizations, health plans, and clinical pathway developers revealed that clinical pathways with financial incentives reduced drug costs by 5 and 37 percent. The model also resulted in 6 to 40 percent fewer emergency department visits and 7 to 36 percent fewer hospital admissions.
The Deloitte report also showed that oncology bundled payments reduced emergency department visits by 30 percent and inpatient days by 17 percent.
However, the bundled payments analyzed in the report included drug costs as part of the bundle.
Ensuring that alternative payment models shift reimbursement away from fee-for-service while promoting high-quality care can be tricky business. Finding the right combination of financial incentives has proven to be difficult for bundled payment models. But testing and improving the models is key to driving high-value care.
"We all agree that something needs to be done to control the rapidly escalating cost of cancer care," said Blase N. Polite, MD, MPP, and co-senior author of the report. "But putting the care of more clinically and molecularly complex patients at risk is not the solution. Alternative payment models have been proposed by federal agencies, specialty societies such as ASCO, and other stakeholders. Pursuing these evidence-based options, including clinical pathways, is in the best interest of people with cancer and those who care for them."