CAQH CORE Opens Certification for Electronic Prior Authorization
Healthcare organizations can earn Phase IV certification from CAQH CORE by adopting standard electronic prior authorization and claim management rules.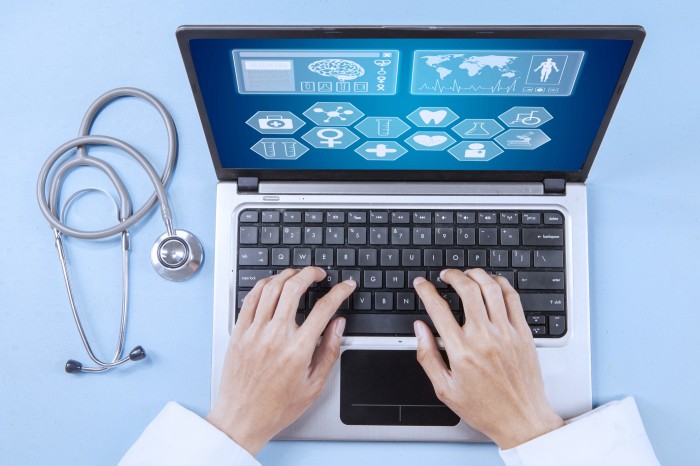 Source: Thinkstock
- CAQH's Committee on Operating Rules for Information Exchange (CAQH CORE) recently opened the certification process for Phase IV operating rules, which include standard rules for the electronic exchange of administrative data, such as prior authorizations and healthcare claims.
"Standardizing business processes across the industry brings value to our customers and their members as well as our provider partners through better service and delivery of care, and is crucial to improving the healthcare system," stated Sid Hebert, Director of Integrated Provider Solutions at Humana, which recently earned CORE certification in Phase IV.
Humana was one of three healthcare organizations to already receive CORE certification under Phase IV. The Texas Medicaid program and health IT vendor PokitDok also earned certification.
In this phase, the rules address electronic transactions for healthcare claims, prior authorizations, enrollment or disenrollment from health plans, and premium payments.
Phases I through III focused on standardizing rules for eligibility, claim status, Electronic Funds Transfer (EFT), and Electronic Remittance Advice (ERA). Over three-quarters of commercially insured and 44 percent of publicly insured lives are enrolled in health plans certified in Phases I and II rules, CAQH CORE reported.
Phase III certification is growing, with about one-quarter of covered lives in health plans certified in Phase III rules.
The most recent phase launched in 2015 and builds on healthcare transaction operating rules in previous phases. CAQH CORE explained that Phase IV operating rules are key to addressing infrastructure challenges stemming from healthcare transactions, such as processing times and system availability.
Phase IV operating rules should particularly help to decrease the amount of time providers spend on health plan communication via phone or fax for prior authorizations, the non-profit collaborative noted. Just 18 percent of prior authorization transactions are fully electronic, the 2016 CAQH Index revealed.
Manual prior authorizations cost providers $5.61 more per transactions compared to electronic prior authorizations, the most recent CAQH Index showed. The manual transaction also impacted provider productivity by taking up 14 additional minutes versus an electronic prior authorization.
The potential for providers to save time and money is significant as prior authorization requirements have increased. Approximately 86 percent of medical practice leaders saw prior authorizations increase over the past year, a recent Medical Group Management Association (MGMA) survey uncovered.
Providers may also realize cost savings by immediately learning of claim statuses under Phase IV operating rules, CAQH CORE stated. The rules require providers to gain real-time access to claim statuses, including if claim submissions contain possible errors that could result in a denial.
Medical practices spend an average of $25 to rework a claim denial, MGMA reported. Improving provider access to claim statuses could help practices spend fewer resources on reworking claim denials and shift those resources to direct patient care.
"Being CORE-certified instills trust in our business partners," explained Ted Tanner, Jr, PokitDok's Co-Founder and Chief Technology Officer. "They know when they work with us that they can expect seamless, real-time electronic transactions that they can easily integrate into new healthcare applications and services.
Additionally, Phase IV operating rules affect health benefits plans. This phase includes the first-ever requirement for transactions performed by employee health benefits plans, CAQH CORE reported.
"The rules call for health plans to electronically acknowledge receipt of information when employers process change-of-life events, including enrollment and disenrollment and premium payments," the alliance wrote. "The requirements will alleviate delays or errors that can leave providers with uncollectable debt and employees with gaps in care."
Provider organizations, health plan, health IT vendors, and other healthcare organizations can confirm if they have implemented the Phase IV operating rules during the testing period.