CAQH Stresses the Importance of Prior Authorization Automation
Payers and providers still rely on manual claims management processes, but a collaborative push for prior authorization automation would help all stakeholders, the committee said.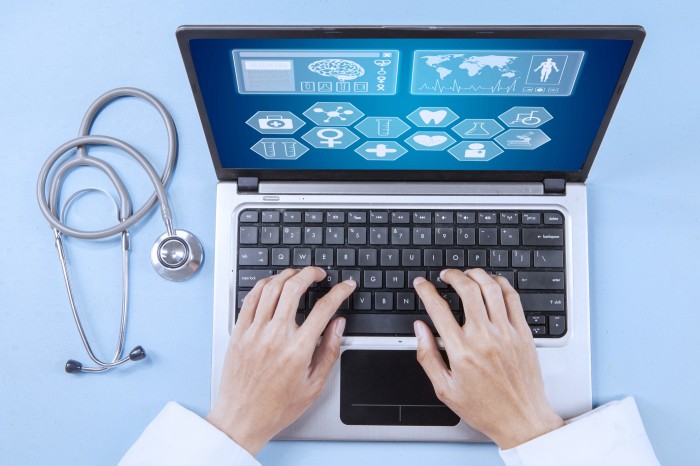 Source: Thinkstock
- CAQH's Committee on Operating Rules for Information Exchange (CORE) is urging a group of industry leaders to encourage prior authorization automation as part of their efforts to improve the entire prior authorization process.
The committee is specifically calling on six leading healthcare organizations that signed the "Consensus Statement on Improving the Prior Authorization Process" in January 2018. The organizations include the American Hospital Association (AHA), America's Health Insurance Plans (AHIP), American Medical Association (AMA), American Pharmacists Association (APhA), Blue Cross Blue Shield Association (BCBSA) and Medical Group Management Association (MGMA).
The Consensus Statement calls for five prior authorization improvements: selective application of the claims management strategy, regular prior authorization program reviews and volume adjustments, program transparency, a continuity of care focus, and prior authorization automation.
CAQH CORE is recommending that the organizations add becoming CORE-certified to its prior authorization improvement efforts.
"CAQH CORE has made significant progress identifying and addressing some of the technical challenges associated with prior authorizations, but there is more to be done," stated said Susan L. Turney, MD, MS, FACMPE, FACP, CAQH CORE Board Chair.
READ MORE: Payer, Provider Dialogue Key to Prior Authorization Reform
"If we can work together to improve the prior authorization process, we can reduce unnecessary manual interventions, cut costs and, ultimately, improve the efficiency and overall quality of patient care," added Turney, who is also President and CEO of Marshfield Clinic Health System.
The committee has done extensive work to bring automation to a range of claims management processes. Notably, the committee created sets of operating rules to automate prior authorizations.
Phase IV CAQH CORE Operating Rules "set industry expectations for how the prior authorization transaction is exchanged," the committee explained in its letter to the six organizations. The rules establish requirements to address response times, connectivity, acknowledgement of request receipts, and real-time and batch processing.
"These requirements result in greater awareness of the status of a prior authorization transaction and more timely data exchange," CAQH CORE wrote.
The committee is also drafting the next phase of the operating rules. Phase V CAQH CORE Operating Rules will build on the progress of the previous set of rules by "requiring more robust information in the prior authorization transaction and streamlining provider data submission, reducing the amount of manual follow-up between providers and health plans," the committee explained.
READ MORE: 86% of Providers Saw Prior Authorization Requirements Increase
The operating rules developed by CAQH CORE aim to reduce the costs associated with manual claims management. That includes the costs involved with manual prior authorizations on the provider and payer sides.
According to the 2017 CAQH Index, prior authorizations represented the greatest cost savings opportunity. Payers and providers could save $6.84 per prior authorization by adopting the standard prior authorization transaction, known as ASC X12N 278.
However, the analysis revealed that the proportion of automated prior authorizations decreased by more than ten percentage points compared to the 2016 CAQH Index report.
Aligning CAQH CORE's operating rules for prior authorization automation with the "Consensus Statement on Improving the Prior Authorization Process" would significantly boost electronic prior authorizations, a core tenet of the consensus statement, the committee argued.
Support from the six healthcare organizations would also help to foster the consensus statement's other goals.
READ MORE: Key Ways to Improve Claims Management and Reimbursement in the Healthcare Revenue Cycle
For example, the statement stresses the importance of "[e]ffective, two-way communication channels between health plans, healthcare providers, and patients…to ensure timely resolution of prior authorization requests."
The draft Phase V CAQH CORE Operating Rules would "shorten time to final adjudication by helping providers understand what is required to successfully submit a prior authorization request and what subsequent steps are needed for a request to be approved," CAQH CORE contended.
Phase IV and V CAQH CORE Operating Rules would also align with the alliance's goal pertaining to prioritizing continuity of care. The rules create common infrastructure and timeframes for prior authorization responses. The rules also establish measures designed to streamline the process to ensure patients do not experience care delays.
In addition to encouraging member organizations to become CORE-certified, CAQH CORE also advised the six healthcare organizations to "support existing efforts to improve the prior authorization process and encourage others to do so."
By promoting collaboration, the industry will see the action necessary to improve prior authorizations.
"Cross-industry collaboration is essential to improve prior authorization, and we stand ready to support your efforts," the committee concluded. "Endorsing the CAQH CORE Operating Rules and encouraging your members to become certified will be a meaningful and immediate step forward for your initiative. Following these rules should reduce unnecessary manual interventions and, ultimately, improve the timely delivery of patient care."