Care Variation Reduction Key to Improving Care Quality, Costs
High-quality hospitals delivered lower cost care for 82 percent of diagnoses through care variation reduction efforts, an analysis showed.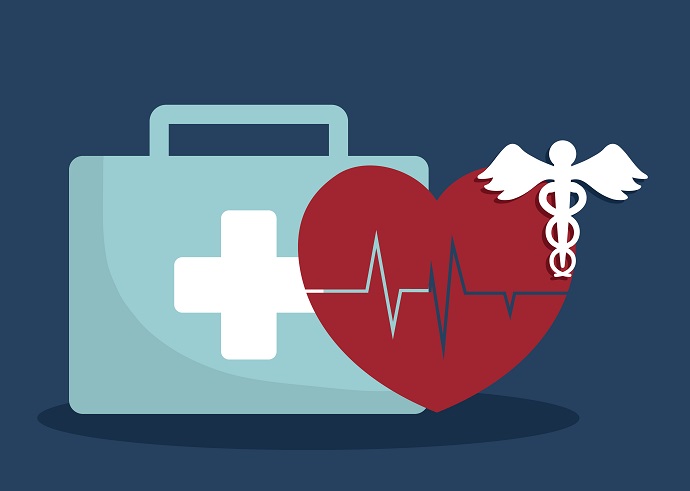 Source: Thinkstock
- Higher care quality and care variation reduction result in lower healthcare costs, according to a new Advisory Board analysis.
Analyzing healthcare cost and quality data from 468 hospitals from April 2014 to March 2017, the healthcare best practices firm found that high-quality hospitals delivered lower cost care for approximately 82 percent of diagnoses.
High-quality hospitals earned top marks on patient outcome indicators, such as complication rate. The Advisory Board noted that the high-performer benchmark did not account for a hospital's costs.
In contrast, the average hospital spent up to 30 percent more to deliver care with comparable or lower quality outcomes, the analysis of over 20 million patients across 13 service lines and 983 diagnosis subgroups revealed.
"Eliminating this cost gap entirely is not realistic due to underlying clinical, demographic, and operational differences between organizations that are difficult to fully control for within study design," explained Veena Lanka, MD, Senior Director of Research at Advisory Board.
READ MORE: Hospital Utilization Management Can Reduce Denials, Improve Care
However, closing the gap just a little can generate significant savings for hospitals.
"Closing just a quarter of the cost gap for less than 10 percent of the conditions we analyzed could net over $4 million in annual savings for a typical hospital and over $40 million for 10-hospital system—without compromising quality," she added.
By delivering care in line with high-quality hospitals, the typical facility could save as much as $29 million annually, the firm estimated.
"Achieving a realistic chunk of this savings opportunity, however, will require most health systems to rethink how they prioritize, set, and embed care standards," stated Steven Berkow, Executive Director of Research at Advisory Board.
The analysis uncovered that high-quality hospitals lowered healthcare costs for the majority of diagnoses through reducing care variations that do not improve healthcare costs or patient outcomes.
READ MORE: Maximizing Revenue Through Clinical Documentation Improvement
Health system leaders project care variation reduction (CVR) efforts to save their organizations anywhere from $50 to $150 million, the Advisory Board reported.
But the CVR initiatives also deliver sustainable cost reductions, which is a top priority for hospital and health system leaders, the firm added.
The most recent Annual Health Care CEO survey from the Advisory Board found that preparing the enterprise for sustainable cost control and developing innovative approaches to expense reduction are the top concerns for healthcare C-suite leaders in 2018.
"CVR is one of the few avenues for generating the level of savings needed to withstand downward pressures on hospital revenues without negatively impacting care, and hopefully improving it," Berkow explained.
Methodist Le Bonheur Healthcare in Tennessee is one health system seeing financial results from CVR efforts, the analysis showed. The integrated, non-profit health system based in Memphis yielded over $800,000 in cost savings and revenue after four years.
READ MORE: How to Maximize Revenue with Improved Claims Denials Management
Methodist Le Bonheur Healthcare started its data-driven CVR initiative in 2014. The initiative addressed unwarranted variation in the utilization of laboratory tests and packed red blood cell transfusions.
By March 2017, the health system expanded their CVR efforts to address clinical conditions.
The health system created clinical consensus groups with subject matter experts, physicians, nurses, and administrative champions. The groups developed care standards and implemented them throughout the system's seven hospitals and growing network of physician practices.
"Embarking on a journey to reduce care variation can be challenging, but our success is due to dedicated teams of physicians, nurses and administrators, all working toward the common goal of improving every life touched at Methodist Le Bonheur Healthcare," Arthur Townsend IV, MD, MBA, Chief Clinical Transformation Officer for Methodist Le Bonheur Healthcare, stated in the analysis.
Building on its CVR success, Methodist Le Bonheur Healthcare plans to continue reducing care variations in August when the health system tackles unwarranted variations in the treatment of atrial fibrillation.
Tackling unwarranted care variations in small steps was also key at St. Luke's Health System in Idaho. The seven-hospital system saved nearly $2 million and improved outcomes over the course of several years through standardization of just one service.
"We first started out by simply looking at mortality from sepsis," Bart Hill, MD, St. Luke's Vice President and Chief Quality Officer, told RevCycleIntelligence.com in 2017.
"When we saw the success we had, we said, 'Boy, if we were that successful with sepsis, what's our next biggest area?' And it was around heart attacks. And then we went after strokes," he added. "We looked at complications. We started addressing patient experience because we saw opportunities there. We are now looking at some of our financial opportunities."
The care standardization efforts ultimately landed St. Luke's on Truven Health Analytics and IBM Watson Health's list of top health systems by fostering a culture of constant improvement.
"We are beginning the journey of high reliability now and that is going to be a multiyear journey," Hill stated. "It is not something you are probably ultimately going to achieve. But it really changes the mindset where people become absolutely focused on is this process working as well as it could and how could it be improved."
Reducing care variation is key to not only improving care quality, but also lowering healthcare costs, the health systems found. Implementing care standardization projects one service line at a time will be vital to truly bending the healthcare curve.
"We see care variation initiative as the next frontier in improving overall quality and significant cost reduction across the system through physician leadership," said Michael Ugwueke, Methodist Le Bonheur Healthcare's President.