CFOs Expect Higher Hospital Labor Costs As Staffing Shortages Loom
With 78 percent of finance leaders projecting hospital labor costs to grow, reducing labor expenses is a top priority for hospitals in the next 12 months, a survey uncovered.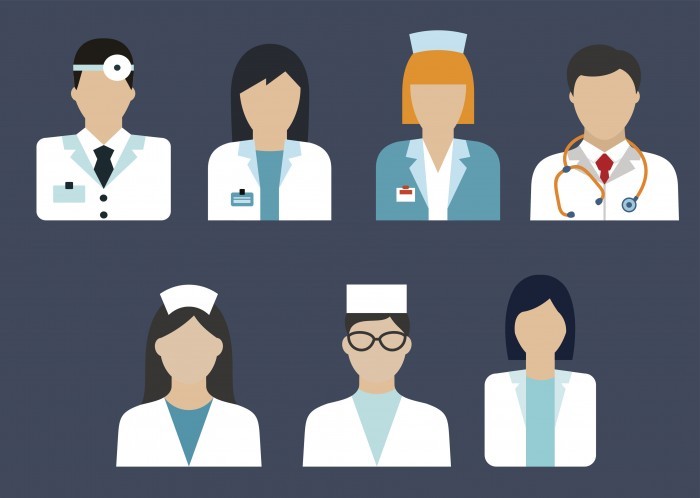 Source: Thinkstock
- About 78 percent of healthcare finance leaders expect hospital labor costs to grow in the next 12 months as the industry faces a worsening shortage of healthcare professionals, a new survey shows.
The survey of over 100 CFOs and operations executives by the Healthcare Financial Management Association (HFMA) and Navigant reveals that a majority of healthcare organizations will face increased labor budgets, with 18 percent projecting an increase of more than 5 percent.
Few executives see their labor costs dropping. Just 14 percent of respondents estimate their labor budgets to decrease in the next 12 months, but only between 0.1 to five percent.
No healthcare finance leader thought their labor budget would decrease more than five percent.
"The need to more effectively manage labor by staffing to demand will only intensify as operating margins continue to diminish, and as the pressure to enhance care quality and efficiency increases," Danielle Dyer, Managing Director at Navigant, stated in a press release. "These results magnify the need for provider leadership to objectively analyze their current practices to better staff departments and meet dynamic patient volumes."
The healthcare professional and physician shortage may be driving the projected growth in hospital labor budgets, researchers observed.
Approximately 43 percent of executives said the current nurse shortage is worse compared to this time last year. Just 27 percent of respondents indicate that the shortage improved.
Similarly, 35 percent of healthcare finance leaders cited the physician shortage as worse than this time last year. Only 20 percent of participants said it was better than a year ago.
Healthcare organizations are especially troubled by the lack of qualified mental health providers, the survey revealed. Only 10 percent of the finance leaders reported an improvement with the mental health provider shortage compared to a year ago, while 35 percent said the shortage was worse.
While clinicians remained in high demand, so did revenue cycle management and coding experts. About 20 percent of respondents described the shortage of qualified coding and revenue cycle management professionals as worse, and 16 percent said the shortage improved.
Support services, pharmacists, and imaging experts faced the least shortage issues, according to survey data.
Healthcare professional and physician shortages are not likely to subside in the near future. The Association of American Medical Colleges predicts the physician shortage to worsen by 2030, with the industry falling short of up to 120,000 doctors.
Healthcare organizations are also up against a shortage of qualified non-clinical staff. Sixty-one percent of respondents to a May 2018 MGMA poll said they faced a lack of qualified applicants for non-clinical positions in the past year.
In response to the shortages, healthcare organizations are offering greater compensation and benefit packages to attract qualified candidates and retain current staff. The physician shortage drove a 19 percent boost in nurse compensation in 2018, and the salaries of 11 of 12 non-clinical positions increased since 2015, MGMA recently reported.
"Staffing shortages are placing hospital leadership in a paradoxical situation, both due to the economic theory of supply and demand and the tendency to maintain surplus with shortages looming," explained Navigant Director Vamshi Gunukula. "As a result, reducing labor costs has become even more difficult. Leveraging predictive analytics, proactively matching staffing to patient care demand, and more efficient workflows can help providers address these challenges."
Labor budgets are likely to grow as healthcare organizations face a competitive healthcare employment market. And controlling that expense will be a major focus for finance executives, the survey uncovers.
Labor expense is the top priority area for reducing operating expenses in the next year. About 44 percent of healthcare finance executives ranked labor expense as their first cost-cutting opportunity.
Purchased services and supply chain are the next leading priorities for healthcare finance leaders, with 21 percent and 17 percent of respondents, respectively.
To reduce labor expenses, healthcare executives are focusing on productivity improvement and workflow redesign. Respondents rank productivity and workflow enhancements as the most important labor management initiatives their organization will focus on over the next 12 months.
Reducing skilled staffing shortages is the third most important labor management initiative, followed by leadership development, and premium pay reduction.
"It's not surprising that labor expense and efficiency continue to be top of mind for CFOs," stated HFMA's Chuck Alsdurf, CPA. "However, the survey highlights the need for innovation in terms of transforming the cost structure of care delivery. This is a complex challenge that requires a multidisciplinary approach to support high-quality patient care and financial sustainability."