Clinicians, MedPAC Criticize the Quality Payment Program, MIPS
Clinicians feel uncomfortable and unprepared for the Quality Payment Program according to a new survey, while MedPAC voted to recommend repealing MIPS.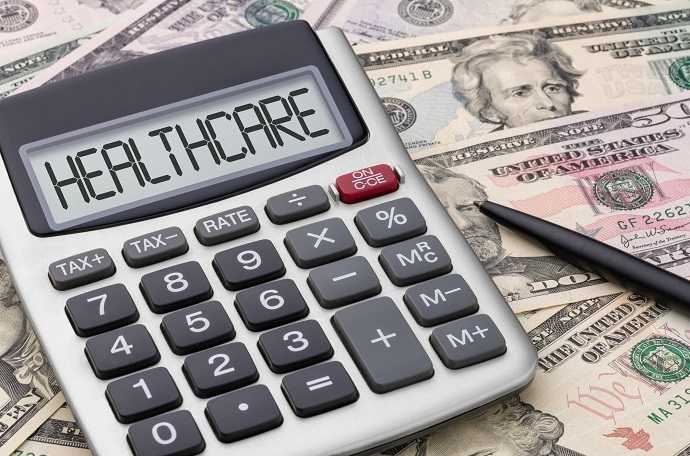 Source: Thinkstock
- Almost three-quarters (71 percent) of clinicians are "not very comfortable" or "not comfortable at all" with new measures under MACRA's Quality Payment Program, and about 62 percent perceive the program's measures as either "not very important" or "not important at all" to their practice, a new survey showed.
The survey of primary care and specialty, physician assistants, and nurse practitioners by Haymarket Medical Education/myCME uncovered that the majority of clinicians are critical of the Quality Payment Program.
"It is misguided and defeats the idea of quality medicine by reducing it to a series of arbitrary check marks and standards that does little to improve health," a physician expressed. Researchers noted that this response represented the "prevailing view" among participants.
The survey also revealed that clinicians are neither comfortable nor prepared for the Medicare value-based reimbursement program that launched in 2017. Approximately 72 percent of clinicians who identified themselves as primarily responsible for Quality Payment Program implementation at their practice said they were uncomfortable with the program.
About 76 percent of respondents charged with Quality Payment Program implementation also stated that their staff do not understand the program.
Forty percent of these participants added that they are not prepared for Quality Payment Program implementation.
That percentage jumped to 60 percent when answers from all respondents were included, indicating that most clinicians are ill-prepared to participate in the Quality Payment Program.
Despite criticisms and concerns from clinicians, survey respondents still anticipate the Quality Payment Program to accelerate the value-based care transition. Two-thirds of clinicians stated that they expect Quality Payment Program measures to have a "very large impact" or "somewhat of an impact" on their practice.
Approximately 80 percent of respondents also predicted that the measures will have an impact on the healthcare system as a whole.
The survey results come just a few days after the Medicare Payment Advisory Commission (MedPAC) also criticized the Quality Payment Program and its Merit-Based Incentive Payment System (MIPS). During the January 2018 meeting, the commission voted to recommend repealing MIPS. The recommendation won in a 14 to 2 vote.
"The key point is that MIPS will not succeed in helping beneficiaries choose clinicians, helping clinicians change practice patterns to improve value, or helping the Medicare program reward clinicians based on value," argued Kate Bloniarz, MedPAC Senior Analyst.
Bloniarz, along with Principal Policy Analysts Ariel Winter, MPP, and David Glass, MS, contended that MIPS cannot succeed for the following reasons:
• Replicates the flaws of legacy value-based purchasing programs

• Too complex and burdensome

• Large portion of reported information is not meaningful

• Scores are not comparable across clinicians because of quality measure selection option

• MIPS payment adjustments too small in first two years and large and arbitrary in later years
The MedPAC analysts suggested a new voluntary value-based reimbursement program to replace MIPS. The Voluntary Value Program would withhold two percent of all Medicare Physician Fee Schedule payments.
Clinicians could then choose to join a voluntary group and have their performance assessed at the group level to earn back a portion of their withheld payments or join an Advanced Alternative Payment Model (Advanced APM) under the Quality Payment Program to receive their withheld payments.
Clinicians could also elect to not participate and lose their withheld payments.
In addition, the program would assess group performance based on uniform population-based measures for clinical quality, patient experience, and value.
The MedPAC analysts explained that the Voluntary Value Program trumps MIPS because it maintains the value component in fee-for-service like other Medicare value-based purchasing programs and the program prepares clinicians to participate in Advanced APMs.
The program also contains smaller financial incentives than Advanced APMs. Therefore, the program could better incentivize clinicians to move to risk-based alternative payment models.
Additionally, uniform quality measure sets allow stakeholders to compare provider performance because each participating provider would be assessed based on the same measures.
MedPAC plans to flesh out the recommendation to repeal MIPS and present the suggestion to Congress in March 2018.