Cloud-Based Healthcare Supply Chain Management Drives Market
A report predicted the healthcare supply chain management market to grow at an 8 percent CAPG because of cloud-based system adoption.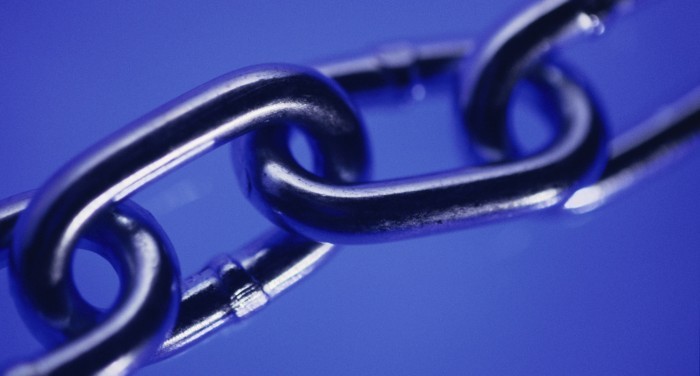 Source: Thinkstock
- The healthcare supply chain management market should be worth up to $2.22 billion by 2021 as healthcare organizations face increasing pressure to advance operational efficiency and profitability, according to a recent Markets and Markets report.
Researchers largely attributed the 8.9 percent compound annual growth rate from 2017 to 2021 to the increased interest in software solutions and cloud-based healthcare supply chain management tools.
Healthcare organizations have the option of purchasing either hardware or software supply chain management tools. However, researchers expect executives to invest more in software products as healthcare reform requires healthcare organizations to advance efficiency and value.
Software solutions usually cost significantly less than implementing healthcare supply chain management hardware.
Cloud-based healthcare supply chain management adoption should also drive the market. The report divided healthcare supply chain management solutions by web-based, on-premise, and cloud-based products. Researchers projected web-based solutions to represent the greatest market share in 2016.
But cloud-based solutions should continue to gain more market share between 2017 and 2021, the report added.
More healthcare organizations are shifting away from on-premise products because web- and cloud-based solutions tend to be less expensive in terms of general operation and administrative costs. A 2016 Black Book survey revealed that 88 percent of healthcare CFOs preferred to replace obsolete and inefficient healthcare supply chain management systems with a cloud-based solution.
Survey respondents also stated that cloud-based healthcare supply chain management tools had the highest client satisfaction scores, fastest implementation rates, and scalable total costs.
Additionally, the Markets and Markets report stated that the projected healthcare supply chain management market growth in North America stemmed from the hospital merger and consolidation trend.
A recent Kaufman, Hall & Associates report uncovered that the first quarter of 2017 saw an 8 percent boost in hospital merger activities compared to 2016's first quarter.
The hospital merger growth in 2017 also followed a period of significant consolidation. The number of hospital consolidation activities in 2016 reached 102 transactions from just 66 announced deals in 2016.
With more consolidation, healthcare leaders must ensure that all affiliated facilities operate under the same or interoperable healthcare supply chain management systems. Without a common system, leaders would not have visibility into the supply chain processes, costs, or waste occurring across the health system.
Market and Market researchers also stated that the FDA's Unique Device Identification (UDI) initiative influenced the healthcare supply chain management boom in North America.
For nearly a decade, Congress and the FDA have pushed for universal UDI adoption across the healthcare industry. The initiative would require most medical devices commonly used in the healthcare supply chain to have a unique number.
Providers would include the UDI information on medical claims to help healthcare stakeholders track the medical devices and assess their value. Currently, providers only need to document that a medical device was used during a procedure, but they are not required to specify which device.
The FDA and CMS claimed that the UDI system would bring a number of healthcare supply chain benefits, such as:
• Allowing for product performance evaluations and safety concern identifications at the medical device level

• More convenient collecting and analyzing of patient data by medical device

• Helping providers and payers calculate and compare healthcare supply chain costs and outcomes based on medical devices used

• Supporting program integrity by improved tracking of manufacturer rebates
The Office of the Inspector General also found that adding UDI information to medical claims would help to reduce healthcare costs associated with recalled devices.
Despite the potential healthcare supply chain improvements, UDI adoption has lagged. The FDA and CMS recently called on the Accredited Standard Committee X12 to develop electronic data interchange standards that include UDI data on medical claims.
Some healthcare stakeholders perceived the federal request as a "marked shift toward the capturing of unique device identifiers."
With more federal backing, healthcare organizations, vendors, and payers may be turning to healthcare supply chain management solutions that support UDI data.
Additionally, the increase in the number of patients with chronic diseases and healthcare supply chain management conferences should grow the market, researchers stated.
As healthcare organizations poised to invest more in supply chain management tools, researchers identified some of the key players in the US market. The top vendors included Oracle Corporation, Infor Inc., Global Healthcare Exchange (GHX), McKesson Corporation, TECSYS Inc., and Jump Technologies, Inc.