CMS Announces Feb 19 Deadline for Pathways to Success Applications
ACOs will have between Jan. 22 and Feb. 19, 2019 at noon ET to submit Pathways to Success applications, but organizations are already asking for an extension.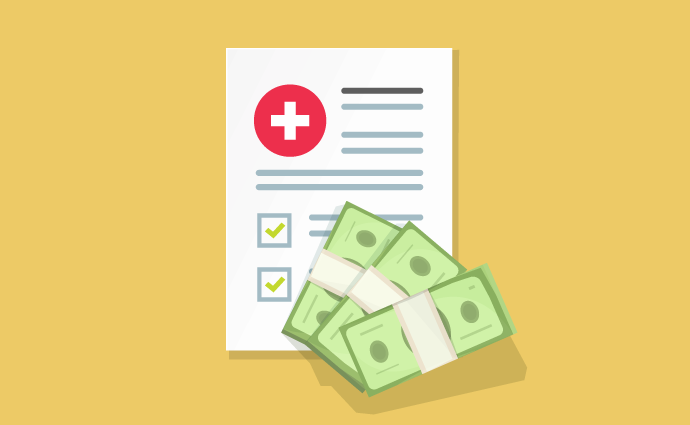 Source: Thinkstock
- Accountable care organizations (ACOs) can start their Pathways to Success applications to participate in the initiative replacing the Medicare Shared Savings Program (MSSP) in the summer of 2019. The organizations will have between Jan. 22 and Feb. 19, 2019 to apply.
CMS announced the application period in a recent MLN Connects newsletter.
The federal agency finalized Pathways to Success in late December 2018 to overhaul the MSSP, which agency officials felt was not effectively transitioning ACOs to risk-based models and saving Medicare Trust Funds. Notably, Pathways to Success differs from the MSSP because the new program only allows most ACOs to remain in an upside-only risk track for two, rather than six years.
The new program also deviates from the MSSP by:
Reducing the number of program tracks to two – Basic and Enhanced
Decreasing the shared savings rates for upside-only ACOs to 40 percent
Identifying ACOs as high- or low-revenue and developing separate performance-based risk rules for the designations
Offering telehealth and Medicare reimbursement requirement waivers for ACOs taking on downside risk
Lengthening agreement periods to at least five years
"Pathways to Success is a bold step towards quality healthcare at a lower cost through competition and beneficiary engagement," CMS Administrator Seema Verma stated in a press release. "The rule strikes a balance between encouraging participation in the ACO program and advancing the transition to value, ultimately protecting taxpayers and patients. Medicare can no longer afford to support programs with weak incentives that do not deliver value. As we structure new payment arrangements, the impact on the overall market will be top of mind."
CMS intends to launch the program in July 2019.
ACOs must submit a notice of intent to apply to be considered for program participation, the federal agency stated in the recent newsletter. ACOs looking to apply for a skilled nursing facility three-day rule waiver and/or establish a beneficiary incentive program must also submit the notice by Jan. 18, 2019, at noon ET.
ACOs will be able to make changes to their tracks, repayment mechanisms, and other information on their notice of intent to apply during the official application period. However, CMS stressed that ACOs must submit a notice to be eligible to officially apply starting Jan. 22, 2019.
The application period will close at noon ET on Feb. 19, 2019.
While the application announcement is a big step for Pathways to Success, the National Association of ACOs (NAACOS) is saying it is too large of a leap. The application deadline (Feb. 19) is just two months after CMS published the 267-page final rule detailing the new program.
"ACOs barely have time to understand the new rules, and organizing an application is very complicated and for some it is now a high-risk decision," Clif Gaus, ScD, NAACOS President and CEO, said in a statement online. "There are too many difficult decisions to rush."
NAACOS is calling on CMS to push the application deadline to later in March to give ACOs more time to comprehend the MSSP overhaul and determine if their organizations are prepared to participate in the new program.
The association is specifically concerned that the shorter timeframes for taking on downside risk will be a challenge for ACOs.
"Setting an application deadline two months after publishing the final rule does not give ACOs that have expiring agreements the necessary time to vet the decision internally or the time to process the many elements of the application," Jennifer Moore, NAACOS Board Member and Chief Operating Officer at MaineHealth ACO in Maine, explained in the statement.
"Given the significant changes, ACOs need to engage actuaries to understand how we would fare in downside risk. Such an analysis takes time. Without that time, we would have to enter an upside track out of the gate."
Furthermore, she stated that ACOs may need more time to gather the information to apply to Pathways to Success. For example, MaineHealth ACO has over 125 tax IDs that need to sign new agreements to participate in the new program. And the organization must also assess new waivers, vet provider and supplier lists, and secure a letter of credit, which could take banks between six to eight weeks to complete.
"I am hopeful that CMS will reconsider this aggressive timeline and balance the need to get started with the understanding that the application process takes planning time," Moore stated.
The Feb. 19 deadline will apply to new ACOs, ACOs whose MSSP agreements expire on Dec. 31, 2018, and ACOs that want to end their current agreements and start the new Pathways to Success. CMS will allow ACOs with three-year agreements that expire by the end of 2019 or 2020 to complete their contracts before transitioning to the new program.