CMS Approves Outpatient Ambulatory Patient Experience Survey
"Our comprehensive CAHPS program ... enables providers to actively identify opportunities to improve performance and reduce patient suffering."
- How can you best measure patient experience? Perhaps with a 37-question survey.
The Centers for Medicare & Medicaid Services (CMS) has approved the administration of an Outpatient and Ambulatory Surgery Consumer Assessment of Healthcare Providers and Systems (OAS CAHPS) Survey.
Voluntary data to be collected beginning this January includes 37 questions to better assess patient experience.
Finalized questions will be based on focused topics including the check-in process, facility environment, attention to comfort levels, pain control, and patient communication with administrative staff – i.e. receptionists, physicians, nurses, and clinical providers.
Hospital-based outpatient surgery departments, free-standing ambulatory surgery (AS) centers, and patient-reported health outcomes will be assessed and evaluated.
"The data will be publicly reported after 12 consecutive sample months. Press Ganey believes that in the future it is likely that CMS will require facilities to conduct the survey as part of the Outpatient Quality Reporting Program or the Ambulatory Surgical Center Quality Reporting Program," stated Press Ganey's website.
"CMS plans to conduct a one-time mode experiment of the 37 question survey tool. Results of the mode experiment will be used to determine if adjustments are necessary."
The OAS CAHPS "solution" includes mandatory questions from CMS and proprietary AS questions, confirmed Press Ganey in a press release. These questions will hopefully promote actionable data to help healthcare providers more clearly understand how patients feel about their overall care experience, the organization added.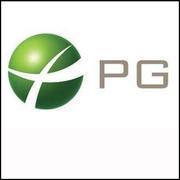 Press Ganey, partnering with over 22,000 healthcare organizations regarding ongoing performance measurement efforts, maintained the OAS CAHPS survey aims to advance overall performance improvement endeavors.
"Press Ganey is proud to be a CMS certified OAS CAHPS vendor. We are committed to supporting outpatient and ambulatory surgery centers nationwide as they deliver more family-[centered] and patient-centered care," stated Patrick T. Ryan, Press Ganey's CEO.
"Our comprehensive CAHPS program extends beyond regulatory requirements and enables providers to actively identify opportunities to improve performance and reduce patient suffering."
Is patient experience merely becoming a lost art?
The aforementioned news is perhaps a much needed current focus within the healthcare space. Patient experience may be an often misunderstood and overlooked area. Just like in other fields, communication is key to success.
It is critical to qualify a patient's frustrations and challenges in real-time, said RJ Salus, a Director of Patient Experience, to RevCycleIntelligence.com.
"You can quantify to some degree whether or not they're happy with you. If they start talking to their neighbors in a bad way, you start losing market share," Salus asserted.
Many physicians and clinicians, he stated, fail to recognize the importance of focusing on patient experience endeavors in the first place.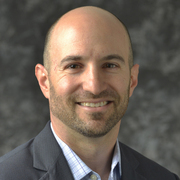 Common criticisms Salus often heard include: "I don't understand this patient experience thing. I don't know why you want me to do this. This is not what I went to medical school for."
"Patient experience is the sum of every single interaction. It's not like I can just go to the nurses and say, 'I really need you to behave today and communicate well.' That doesn't work," he explained.
What does work, he said, is a simple focus on the little things. "It's the way we answer the phone. It's the way people are greeted when they first walk through the door. It is the clinical care at the bedside."
Most of the time, Salus stated patient experience and increased transparency efforts resulted in patients merely taking the time to offer their simple gratitude for a job well done.