CMS Details $43B Drop in Medicaid Uncompensated Care Support
CMS released a proposed rule that outlines $43 billion in payment cuts for compensated care cost support under the Medicaid Disproportionate Share Hospital program by 2025.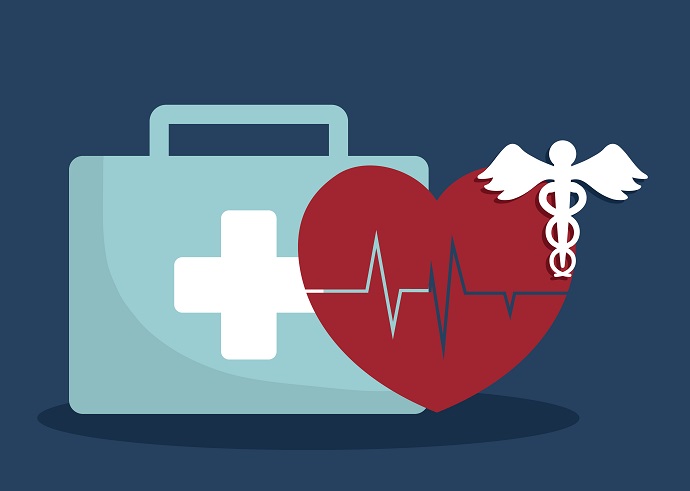 Source: Thinkstock
- In a recently proposed rule, CMS outlined a methodology for reducing Medicaid support for hospitals incurring significant uncompensated care costs starting in 2018. The rule would implement reductions of $1 billion per year in Medicaid Disproportionate Share Hospital (DSH) payments as required by the Affordable Care Act.
The Medicaid DSH program provides additional payments to hospitals that treat a greater proportion of Medicaid and uninsured individuals. CMS designed the payments to counteract greater uncompensated care costs that the patient populations incur.
The federal Medicaid program spent over $11.9 billion on support for uncompensated care costs under the program in 2016, according to a Kaiser Family Foundation analysis.
The Affordable Care Act contained provisions that required CMS to reduce Medicaid DSH payments to account for decreases in the uninsured population. With more individuals gaining health coverage access under the act, policymakers assumed hospital uncompensated care costs would drop.
Therefore, the Affordable Care Act called on CMS to start decreasing Medicaid DSH payments in 2014, but subsequent regulations delayed the payment cuts to 2018. Complaints from hospital leaders and organizations prompted the federal agency to postpone reductions.
A 2016 study from the Henry J. Kaiser Family Foundation uncovered that hospitals saw uncompensated care costs drop by almost $6 billion nationwide in 2016 after the Affordable Care Act's Medicaid expansion programs launched.
However, researchers noted that savings generated from additional health coverage may have been counteracted by higher volumes of Medicaid reimbursement that was lower than hospital costs.
Medicaid reimbursement was $16.2 billion short of actual hospital costs in 2015, the American Hospital Association (AHA) reported at the end of 2016.
Despite stakeholder concerns, Medicaid DSH allotments are still scheduled to decline by $2 billion in 2018. The decreases are slated to increase to $1 billion per year until 2025.
The Medicaid DSH payment cuts would total $43 billion between 2018 and 2025.
To implement DSH payment cuts, CMS proposed a new methodology for calculating DSH payment allotments to states. Under the rule, CMS would use data from the DSH Medicaid Inpatient Utilization Rate, Medicaid DSH audits, US Census Bureau, existing state DSH allotments, and Form CMS-64 Medicaid Budget and Expenditure System.
"We are proposing to utilize the most recent year available for all data sources and are proposing to align data sources whenever possible," CMS added.
The federal agency explained that officials designed the proposed methodology to support states with greater uncompensated care costs and DSH need because of higher uninsured rates. The rule would divide states into non-low and low groups and states with the lowest number of uninsured individuals would receive the greatest allotment reductions.
However, CMS officials remarked in that proposed rule that they could not estimate the financial impact Medicaid DSH payment reductions would have on providers.
"We anticipate that the final rule would affect certain providers through the reduction of state DSH payments," they wrote. "We cannot, however, estimate the impact on individual providers or groups of providers."
They added that hospital-specific payment determinations for uncompensated care support still rests with state leaders and the proposed rule would modify state allotments, not hospital allotments.
"Given that states would retain the same flexibility to design DSH payment methodologies under the state plan and that individual hospital-specific DSH payment limits would not be affected, we cannot predict whether and how states would exercise their flexibility in setting DSH payments to account for their reduced DSH allotment and how this would affect individual providers or specific groups of providers," the rule stated.
CMS is accepting comments on the proposed methodology until Aug. 28, 2017, at 5 pm.