CMS Issues Final Rule on Home Health Medicare Reimbursement
Medicare reimbursement to home health providers will decrease by $130 million under a final rule that will update payment rates and related quality programs.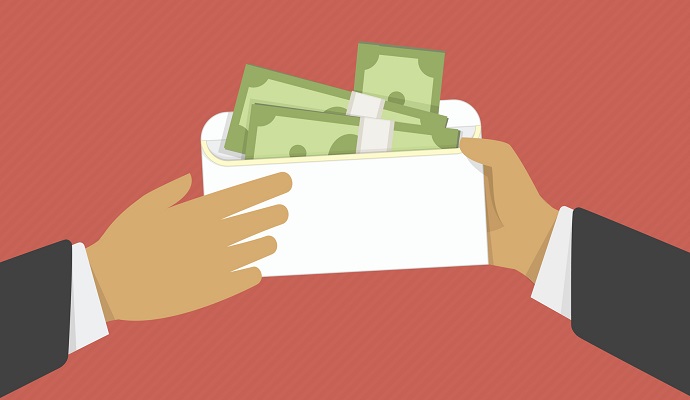 - CMS recently released a final rule that will reduce Medicare reimbursement to home health providers by $130 million, or 0.7 percent, in 2017. Lower Medicare spending on home health services will stem from updates to payment rates, the Home Health Quality Reporting Program, and the Home Health Value-Based Purchasing Model.
"Provisions in these rules are helping to move our healthcare system to one that values quality over quantity and focuses on reforms such as achieving better health outcomes, preventing disease, helping patients return home, helping manage and improve chronic diseases, and fostering a more efficient and coordinated healthcare system," stated CMS.
The federal agency reported that it reimbursed 11,400 home health agencies about $18.2 billion on services provided to approximately 3.4 million beneficiaries in 2015.
Under the final rule, CMS is projected to reduce spending by lowering Medicare reimbursement rates for home health providers. The 2017 rates reflect the national per-visit payment rates, and the 2.5 percent home health payment update percentage, which will increase rates by $450 million.
However, the rate increase will be offset by several reductions, including the non-routine medical supplies conversion factor with a $420 million decrease as well as rebasing adjustments to the national standardized 60-day episode payment rate and a negative adjustment to the national, standardized 60-day episode payment rate.
READ MORE: CMS Suggests Hospital Medicare Reimbursement Policy Changes
The rule finalizes the last phase of 60-day episode rate rebasing adjustment implementation, the federal agency added. The Affordable Care Act mandated that CMS apply a Medicare payment adjustment to the national, standardized 60-day episode rate and related amounts to account for changes in care episodes, such as the number of visits, the mix of services, intensity levels of services, average cost of care, and other relevant factors.
In 2017, the final year of the phase-in, the rebasing adjustment will decline by $80.95. As a result, Medicare spending on home health payments will decrease by 2.3 percent.
Lower home health Medicare reimbursement rates will also reflect a 0.97 percent reduction in the national, standardized 60-day episode rate because of nominal case-mix growth from 2012 to 2014, CMS reported. The final rule will implement the second phase of the three-year nominal case-mix growth reduction plan and decrease spending by $160 million.
In addition, the final rule will enact implementation of the Consolidated Appropriations Act of 2016. The Act will require separate home health agency payments for providing negative pressure wound therapy with a disposable device on or after Jan. 1, 2017 to individuals who receive home health services for which reimbursement is made under the Medicare home health benefit.
The service's reimbursement in 2017 will be equal to the Medicare Hospital Outpatient Prospective Payment System amount.
READ MORE: AMGA: Align Medicare Reimbursement, Measures for High-Value Care
The federal agency also finalized proposed changes to the outlier payment methodology. The calculations will shift from a cost-per-visit to cost-per-unit approach in which one unit is equal to 15 minutes. Fixed-dollar loss ratios will also increase from 0.45 to 0.55 under the new methodology.
"This approach more accurately reflects the cost of an outlier episode of care and thus better aligns outlier payments with episode costs than the cost-per-visit approach," CMS stated.
Additionally, the final rule contained several quality measure changes to the Home Health Quality Reporting Program. In 2018, home health providers will be required to report on four additional quality measures, including three claims-based and one assessment-based measure.
Another six process measures in the program, however, will be removed in 2018 because they are "topped out" and do not have "sufficient variability to distinguish between providers in public reporting."
CMS stated that home health providers will face a two percent reduction in their annual payment update if they fail to submit quality data according to compliance thresholds. Beginning in 2017, compliance thresholds will incrementally increase over three years from 70 percent to 90 percent of admission and discharge Outcome and Assessment Information Set (OASIS) data.
READ MORE: AHA: Post-Acute Care Medicare Reimbursement Reform Needs Time
The final rule also contained Home Health Value-Based Purchasing Model updates, including new maximum payment adjustments and program improvements. Home health providers in the nine states covered by the model will face a maximum payment adjustment (upward or downward) of three percent in 2018, followed by five percent in 2019 and six percent in 2020. The threshold will increase by one percentage point until 2022.
Under the final rule, CMS also plans to implement the following model improvements:
• Determine benchmarks and achievement thresholds at the state level rather than the cohort level and change the benchmark definition to state that a benchmark refers to "the mean of the top decile of Medicare-certified HHA [home health agency] performance on the specified quality measure during the baseline period calculated for each state"

• Require a minimum of eight home health agencies in each cohort

• Extend the timeframe for submitting new measure data from seven to 15 calendar days following the end of each reporting period

• Eliminate four quality measures, including Care Management: Types and Sources of Assistance, Prior Functioning ADL/IADL, Influenza Vaccine Data Collection Period, and Reason Pneumococcal Vaccine Not Received

• Change the reporting period and submission date from quarterly to annual submission for the Influenza Vaccination Coverage for Home Health Personnel measure

• Implement the recalculation and reconsideration processes
While the final rule is estimated to reduce Medicare spending on home health services by $130 million in 2017, CMS stated in June that the proposed rule would decrease home health reimbursement by $180 million.
Some stakeholders, like the Medicare Payment Advisory Commission (MedPac), were disappointed by the proposed Medicare reimbursement cuts and called for additional decreases, but the final rule did not finalize further reductions.
MedPac stated in September that proposed cuts would not be enough to offset systematic overpayments to home health providers.
Francis J. Crosson, MD, MedPac Chairman add, "Medicare has overpaid for home healthcare since the inception of the prospective payment system in 2000, and more reductions are necessary to stop this pattern from continuing."
Dig Deeper:
• Key Ways to Improve Claims Management and Reimbursement in the Healthcare Revenue Cycle
• Preparing the Healthcare Revenue Cycle for Value-Based Care