CMS May Cancel Upcoming Cardiac, Ortho Bundled Payment Models
Mandatory cardiac and orthopedic bundled payment models set to launch in 2018 may be eliminated under a recently proposed rule from CMS.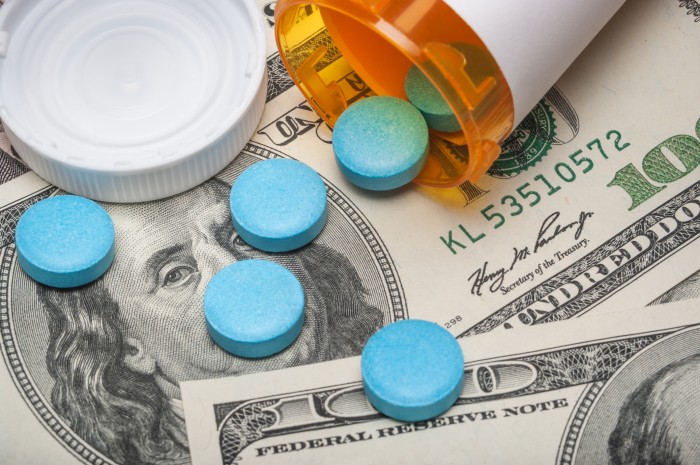 Source: Thinkstock
- UPDATE: CMS released the complete proposed rule, which would cancel the Episode Payment Models and the Cardiac Rehabilitation Incentive Payment Model. The proposed rule would also decrease the number of mandatory geographic regions in the Comprehensive Care for Joint Replacement model from 67 to 34.
CMS recently proposed to cancel several mandatory bundled payment models as well as changes to the Comprehensive Care for Joint Replacement (CJR) model, according to a rule recently sent to the Office of Management and Budget for review.
The Advancing Care Coordination through Episode Payment and Cardiac Rehabilitation Incentive Payment Models were slated to launch on Jan. 1, 2018 after facing two implementation delays. The bundled payment models targeted acute myocardial infarctions, coronary artery bypass grafts, surgical hip and femur fracture treatments, and cardiac rehabilitation.
Under the models, acute care hospitals in select geographic regions would have been required to participate in the retrospective episodic arrangements. The original start date for the compulsory models was July 1, 2017.
However, CMS first pushed back the start date for the cardiac and orthopedic bundled payment models in March 2017, saying that the federal agency and model participants needed more time to review and prepare for the alternative payment models. The launch date was delayed to May 20, 2017.
The cardiac bundled payment initiatives then faced another implementation delay in May 2017. The final rule from CMS announced that the bundled payment models would start in 2018 and CJR changes would go into effect on Oct. 1, 2017.
In the final ruling, CMS stated that the delay would "would ensure that, in the case of any policy changes, participants would have a clear understanding of the governing rule before episodes begin and have the opportunity to take additional steps to adjust to any potential changes that may be effectuated."
The cardiac and orthopedic bundled payment initiatives also faced criticism from the now HHS Secretary Tom Price. During his tenure as a House representative, Price penned a letter to CMS leaders urging them to cease all mandatory alternative payment and care delivery models.
Price and the other signatories contended that CMS overstepped its legislative authority by requiring providers to participate in alternative payment models without Congressional approval. The mandatory models in question included the upcoming Advancing Care Coordination through Episode Payment and Cardiac Rehabilitation Incentive Payment Models.
The representatives also argued that CMS failed to gather appropriate stakeholder feedback on compulsory alternative payment models and neglected to determine if the large-scale initiatives would improve, or even maintain, care quality.
"This [the proposed CMS models] would be a step backwards in our unified effort to move to higher quality, more value-based care for our nation's seniors," stated the letter. "We ask that you cease all current and future planned mandatory initiatives under the CMMI [Center for Medicare and Medicaid Innovation]."
While stakeholders expected changes to mandatory alternative payment models once Price became HHS Secretary, many did not anticipate the elimination of the healthcare bundled payment models.
After the March 2017 delay, Colin Luke, a partner at Waller Lansden Dortch and Davis, stated that providers should still prepare for bundled payment model participation despite implementation delays.
"They need to accept the reality that sooner or later bundled payments and value-based purchasing are going to become the norm," he said. "But whether that's five years down the road or ten years is not determined at this point."
He thought that the implementation delays gave policymakers more time to reformulate bundled payment models. He also projected models to flip from mandatory to voluntary and to incorporate regional, rather than national, spending data into benchmark determinations.
The proposed cancellation may also spell trouble for eligible clinicians participating in the Quality Payment Program. The cardiac and joint replacement bundled payment models, as well as the modified CJR initiative, would qualify as Advanced Alternative Payment Models and earn participants an automatic 5 percent incentive payment.
If the cancellation is finalized, eligible clinicians would lose their opportunity to earn maximum incentive payments through the models.